Los Angeles Galaxy vs. San Jose Earthquakes: 10 Bold Predictions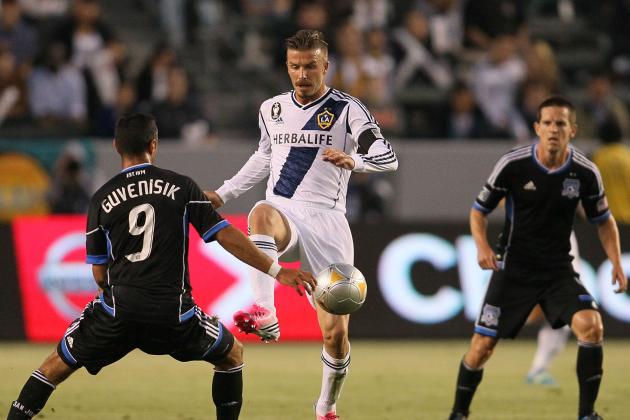 Victor Decolongon/Getty Images

Bruce Arena's Los Angeles Galaxy will be out for some hard-earned revenge when they take on Frank Yallop's San Jose Earthquakes at Stanford Stadium on the campus of Stanford University in Palo Alto, California on Saturday, June 30.
Los Angeles only sport a record of 6-8-2 (20 points) but are on a three-game win streak and have thrown themselves in the MLS Western Conference race. They take on a San Jose team that are riding a two-game win streak and are coming off a 2-1 victory over Real Salt Lake, a team Los Angeles also defeated this past week.
Kickoff at the Farm is scheduled for 7 PM PDT/10 PM EDT and will be televised by ESPN2 and ESPN Deportes. Here are 10 bold predictions for Saturday's tilt between LA and San Jose.
Begin Slideshow

»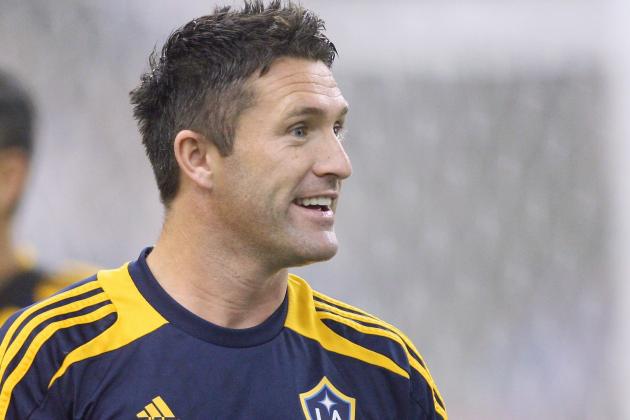 Richard Wolowicz/Getty Images

Take your pick as to who is going to score first for Los Angeles. Is it Robbie Keane? Is it Landon Donovan? Or could Magee magic run amok, this time with no goalkeeper shenanigans from Josh Saunders?
I will play it safe and say that Keane will open up the scoring for the Galaxy in the first half. The Earthquakes must close up the space Keane generates or this could be trouble for them.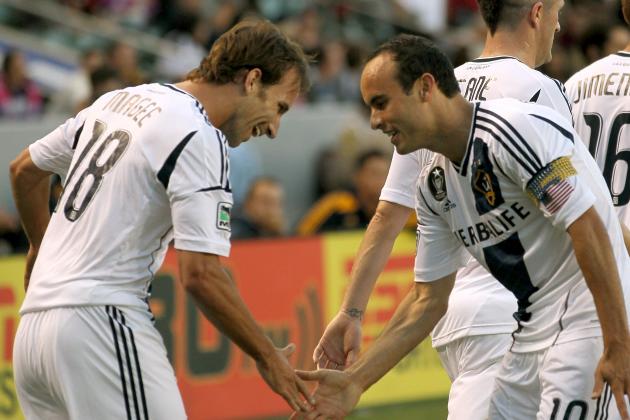 Stephen Dunn/Getty Images

The last time Los Angeles was here, Mike Magee frustrated the San Jose Earthquakes as a goalkeeper. This time, he works his magic again as a regular goalscorer. Whether on the rebound or out of nothing, Mike Magee is Mike Magee. And anytime Magee is on fire, every match will be a barnburner.
Given that Stanford is known as the Farm, maybe this isn't such a bad idea.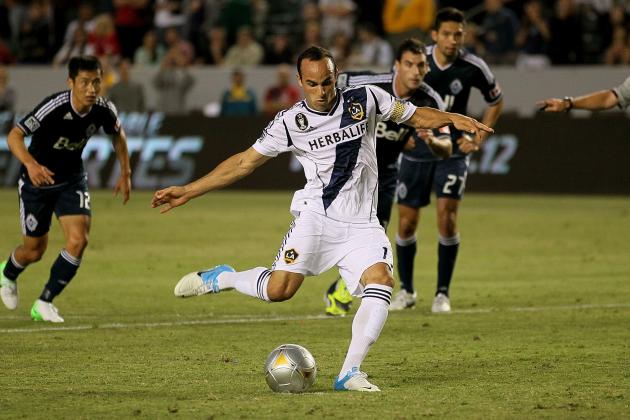 Stephen Dunn/Getty Images

Donovan getting a goal and/or assist per match is par for the course. The Galaxy have been playing some 2011-style football this past week, and with Donovan hitting his stride, Jon Busch may be sweating this one out. Donovan gets on the scoresheet on Saturday. It's par for the course, of course.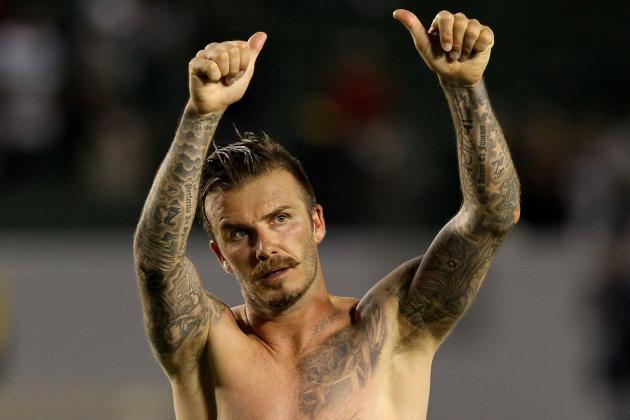 Stephen Dunn/Getty Images

In times when the supporting cast doesn't exactly pull its weight, experienced players like David Beckham become that much valuable. Whether it's an assist or a goal out of nothing, Beckham has to be on the scoresheet on Saturday in order for LA to record another statement victory.
Victor Decolongon/Getty Images

If Juninho is unable to close space and with the second ball, the Galaxy are not going to get past San Jose. The intangibles this Brazilian brings to the table are invaluable, and his efforts in the midfield could potentially determine the outcome at the Farm.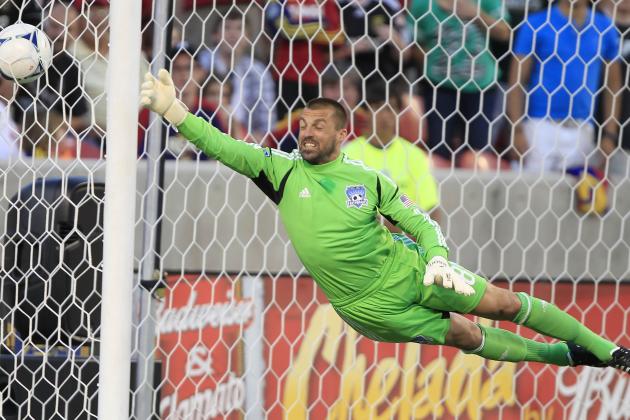 George Frey/Getty Images

San Jose goalkeeper Jon Busch is going to face some very determined, very composed and very angry Galaxy players this coming weekend. I expect Busch to make at least five saves at Stanford Stadium, if not more.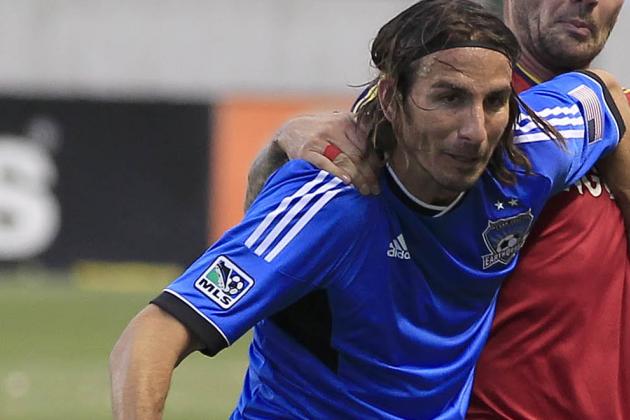 George Frey/Getty Images

I am not going to make the same mistake twice and not call for Alan Gordon to be on the scoresheet in the second half for San Jose. There is something about this former Galaxy player that makes him special. A blend of speed, skill and football IQ drives Gordon at this point in his career, and he just has a ability to make goalkeepers look like useless, penniless, worthless USL PRO rejects.
Chalk up another goal scored on LA for Alan Gordon.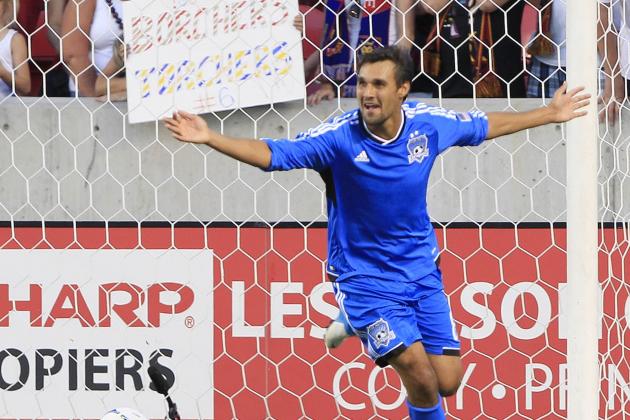 George Frey/Getty Images

Chris Wondolowski was not needed in San Jose's most recent victory over the Galaxy, but with all the big guns back for LA, his efforts could not be any more critical.
Wondo has 13 goals this season to lead the Earthquakes. So it will be no surprise that he gets No. 14 on Saturday.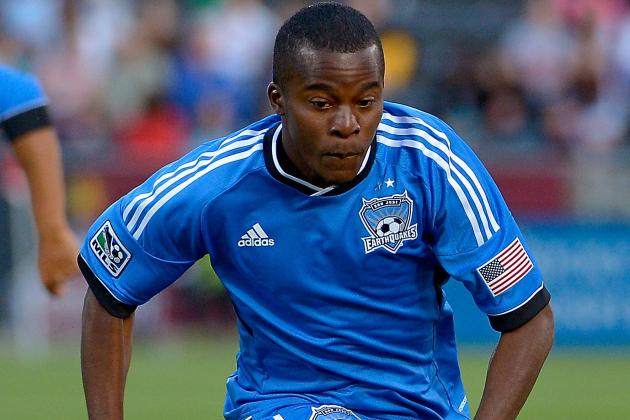 Doug Pensinger/Getty Images

One of the top providers for San Jose is Marvin Chavez. He has five assists this year, and was instrumental in San Jose's victory over Los Angeles earlier this season. The play of Chavez is going to keep San Jose in this game.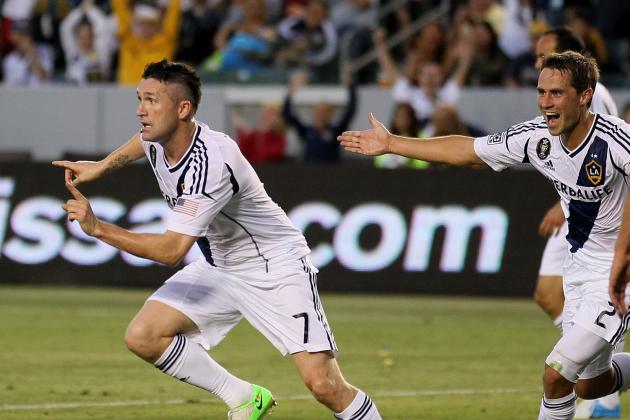 Stephen Dunn/Getty Images

There's going to be some goals, some physical play and maybe even an ejection. But there's definitely going to be some goals scored.
The Galaxy are bent on payback. And they're going to do whatever it takes to finish the job. Los Angeles wins this match in a shootout.

Los Angeles Galaxy 3, San Jose Earthquakes 2