WWE Power Rankings: Looking at the 25 Wrestlers Listed This Week
Courtesy of WWE.com
Every week, the WWE ranks its top 25 superstars in their Power Rankings.
This list is often a hot topic of discussion because the rankings do not always seem to be completely obvious to everyone.
In the following 25 slides, I will give you my take on the WWE rankings, and you will see my opinion on which WWE superstars are seen as the top 25 wrestlers of the week.
25. Zack Ryder
Courtesy of WWE.com
Zack Ryder has not had an extremely memorable week. However, with appearances on Superstars and SmackDown, he is deserving of his No. 25 spot.
Ryder has fallen from the high point in his career after Royal Rumble. The guy has so much potential. I hope WWE gets behind him soon.
24. Antonio Cesaro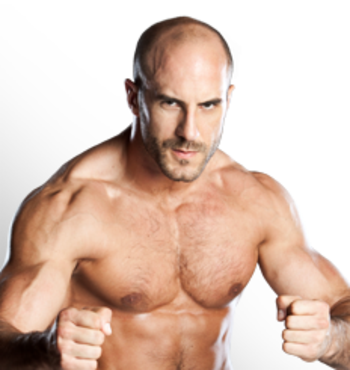 Courtesy of wwe.com
Antonio Cesaro continues to slowly build his name on SmackDown. He is full of potential and is clearly a project for WWE in the future.
It is for his own good that WWE hasn't pushed him to the moon as of yet. I hope they continue to take their time and develop him. No. 24 is a good place for him this week.
23. Tensai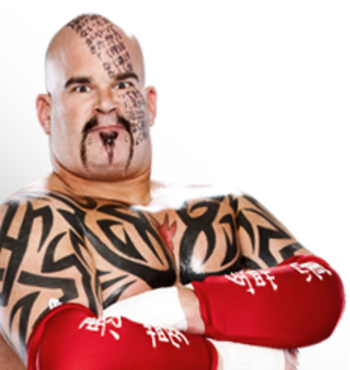 Courtesy of wwe.com
Tensai has been absent from in-ring action this week, so I am not sure how he can rate above someone who competed on television.
In my opinion, Tensai has been a complete failure since his debut on WWE television. WWE should just cut their losses with him and move on. Whether that means releasing him or repackaging him is totally up to WWE.
I think he is undeserving of his No. 23 spot and should not be on the list.
22. Hunico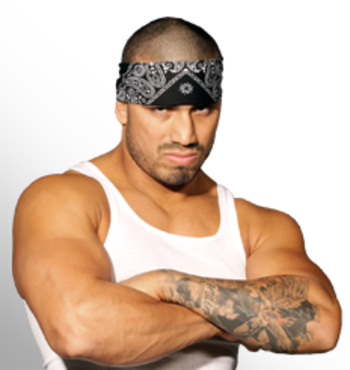 Courtesy of wwe.com
Hunico is a really talented wrestler. I like his work a lot, and lately he has been getting TV time because of the return of Sin Cara. It appears that he is WWE's favorite opponent for Sin Cara.
With that being said, Hunico loses every match that he is in. It doesn't seem right to rate him above people who won their matches, so I will say that he does not deserve his No. 22 spot.
21. Beth Phoenix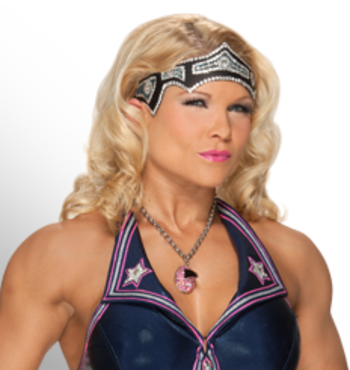 Courtesy of wwe.com
Beth Phoenix is similar to Hunico. Though she is one of the best divas in the WWE, she lost to Layla at No Way Out. How does she deserve to be No. 21?
I would rank her lower.
20. Primo and Epico
Courtesy of wwe.com
Primo and Epico are the big losers this week. For whatever reason, the WWE has decided that Darren Young and Titus O'Neil are the tag team that needs to be pushed. This puts Primo and Epico on the outside looking in.
Primo and Epico are one of the few true tag teams in WWE (instead of two singles wrestlers put together), and, in my opinion, should be treated better.
With that being said, they did lose on TV. I would rate them slightly lower than No. 20.
19. Damien Sandow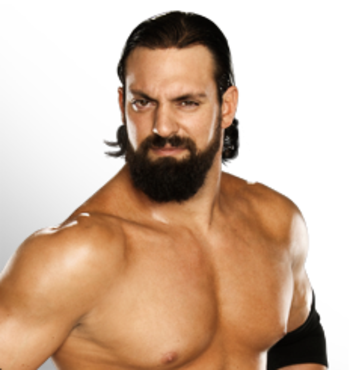 Courtesy of wwe.com
Damien Sandow is another competitor who did not compete on Raw or SmackDown this week. How is he more deserving than someone like Zack Ryder, who wrestled and won a match?
With that being said, WWE is doing a great job building Sandow. It has been a nice, slow and steady build that has allowed us to get to know his character.
However, though I do like his character, I do not like his placement on this list.
18. Sin Cara
Courtesy of wwe.com
Sin Cara has morphed into the mascot of the WWE for little kids. He has an elaborate entrance, does a lot of acrobatic moves and always wins his matches.
I think that is the extent of WWE's devotion to him. I don't see him ever becoming any more than what his role is today.
He did win his matches this week, though. I think he is deserving of his No. 18 spot.
17. Cody Rhodes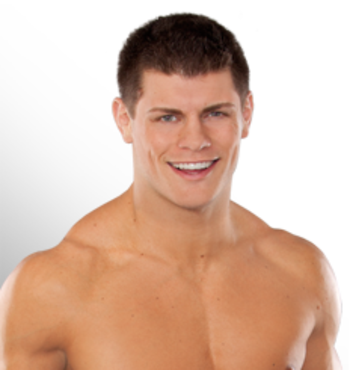 Courtesy of wwe.com
Cody Rhodes has all the tools to become a main-event superstar someday. Being the son of Dusty Rhodes has not held him back one bit.
Cody continues his feud with Christain for the IC title this week. I like him at No. 17.
16. Prime Time Players (Darren Young & Titus O'Neil)
Courtesy of wwe.com
With all due respect to Darren Young & Titus O'Neil, this seems like a desperate attempt to do something with two guys that everyone could care less about.
Neither of these guys have a main-event aura. Plus, they walked out of their match on Raw vs. Primo and Epico. What does that say about them?
I say they are not deserving of No. 16.
15. Dolph Ziggler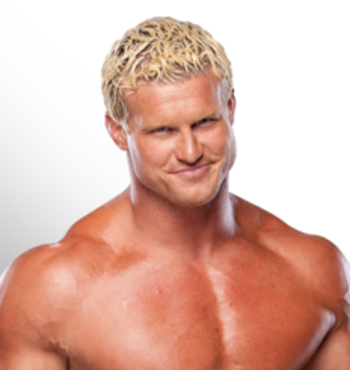 Courtesy of wwe.com
Dolph Ziggler seems to be right there on the cusp of being a fully-fledged main event wrestler. He had an awesome match with Jack Swagger on Raw. He has all the tools; WWE just needs to pull the trigger.
It appears that WWE is planning to keep him a heel with Vicky Guerrero. My guess is that he will be headed into a feud with Jack Swagger.
I think Dolph should be in the top 10 this week.
14. AJ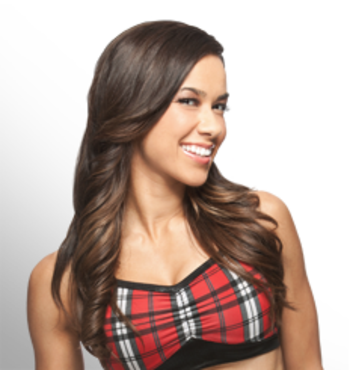 Courtesy of wwe.com
AJ has been awesome in her crazy psych role. She is easily one of the best characters on WWE TV right now. The intrigue is awesome.
Who is she with? Is she just playing Kane? Punk? Is she still with Daniel Bryan?
Though she didn't wrestle on TV this week, she totally deserves her No. 14 spot. Her influence on the storyline has been great.
13. Kofi Kingston & R-Truth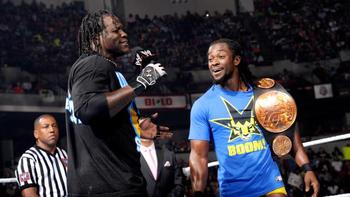 Courtesy of wwe.com
I totally disagree with this placement. Kofi Kingston & R-Truth are the tag team champions, but the belts weren't defended this week. R-Truth is injured, and Kofi hasn't been relevant this week.
I don't think they should have ranked at all.
12. Layla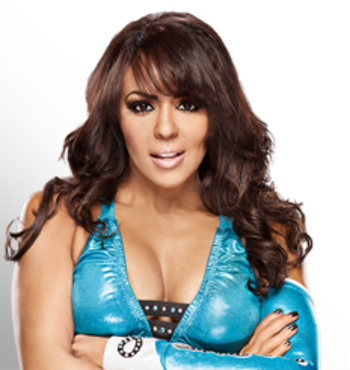 Courtesy of wwe.com
Layla was involved in the Cindy Lauper/Wendy Ricter/Heath Slater/Roddy Piper segment that was really a train wreck waiting to happen. For the most part, Layla was irrelevant in the whole confrontation.
Layla did beat Beth Phoenix at No Way Out, so she does deserve to be on the list. However, she should not rate above AJ.
I think she should be in the high-teens/low-twenties area on the list.
11. Brodus Clay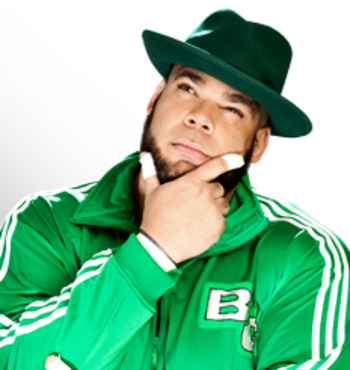 Courtesy of wwe.com
We are getting really close to the top 10. This should be an area for wrestlers who are close to the main event.
With that being said, I don't know why Brodus Clay gets this spot. He is really popular—I will give him that.
But really, Clay isn't much more than a high-level comedy character. He should be much lower.
10. Ryback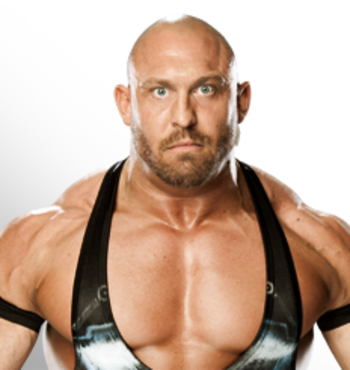 Courtesy of wwe.com
Ryback has been awesome in his role as a 2012 version of Goldberg. He looks and acts like a total beast.
My one criticism with his ranking of No. 10 is the fact that he has yet to face anyone who would be real competition for him. If we are going to say that he is the No. 10 guy in WWE, shouldn't he have established wins over everyone who is below him on this list?
I think it is time for Ryback to take on actual competition.
9. Santino Marella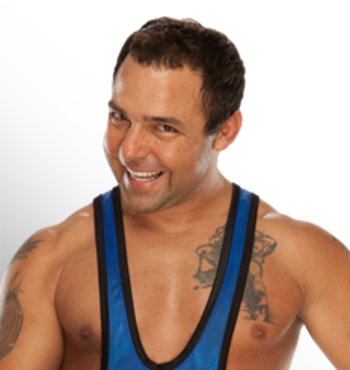 Courtesy of wwe.com
In what twisted world does Santino Marella rate above Dolph Ziggler? That is so wrong!
Santino is a comedy character. It is a shame that he is the US champion because the belt should be held by a deserving person.
Santino was in a Tuxedo match against a manager at No Way Out. I think he is about 15 spots too high.
8. Christian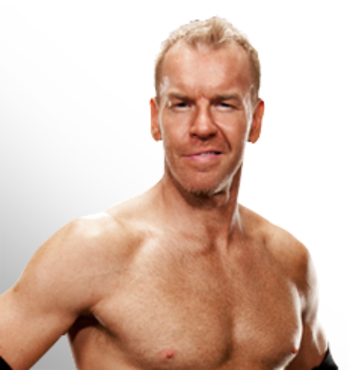 Courtesy of wwe.com
Christian almost always delivers a great match. He is in great shape and always shows up ready to go.
I think he totally deserves this spot.
7. Alberto Del Rio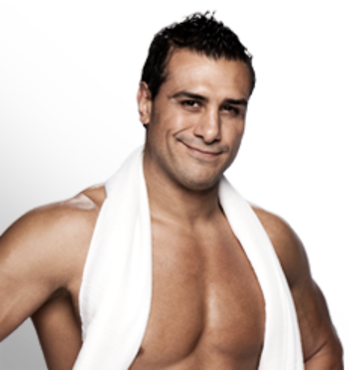 Courtesy of wwe.com
Alberto Del Rio has been out for weeks due to a concussion. He missed his match with Sheamus at No Way Out only to return the following night and beat Santino.
How does this get him the No. 7 spot? He does not deserve it.
6. Big Show
Courtesy of wwe.com
Unfortunately for the Big Show, it looks like his match at No Way Out was just a one-off feud with John Cena.
My question is: What is next for Big Show? Where does he go from here? I don't know if it was worth it to turn him heel because he is totally isolated now.
I am okay with No. 6 for this week. I will make a bet and say that he won't be in the top 10 next week.
5. Daniel Bryan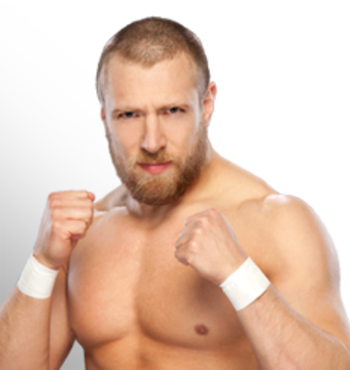 Courtesy of wwe.com
Daniel Bryan continues to defy the odds and is holding well in a main event feud. Bryan is over with the crowd and is in one of the best feuds in the WWE right now.
It will be interesting to see if it turns out that he and AJ were in cahoots all along.
He totally deserves No. 5.
4. Kane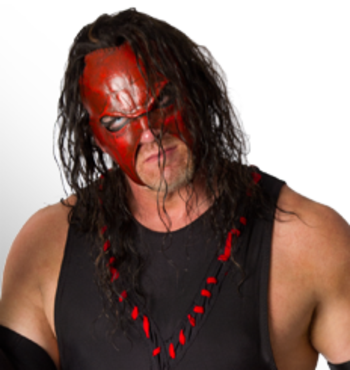 Courtesy of wwe.com
I thought when WWE added Kane to the Punk/Bryan feud that they had lost their minds. I take back that criticism. The Kane/AJ dynamic has been totally awesome.
Kane is showing us all that he may be getting older, but he still has what it takes to be a main event player in the WWE.
Though I think Daniel Bryan should probably be in No. 4 instead of Kane, I am okay with his No. 4 spot.
3. CM Punk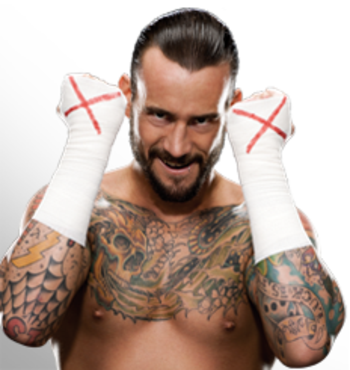 Courtesy of wwe.com
CM Punk continues to show what he has to offer. The Punk/Kane/Bryan/AJ dynamic has been one of the high points on WWE TV lately.
Without question, Punk deserves to be at No. 3.
2. Sheamus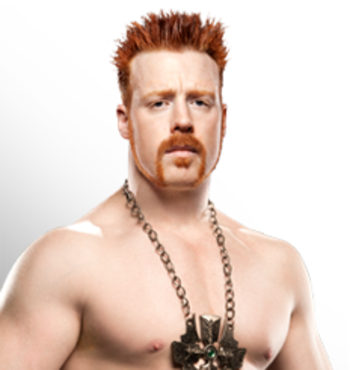 Courtesy of wwe.com
Sheamus is the best brawler in WWE today. He constantly has hard-hitting stiff matches with his opponents and was victorious at No Way Out.
Sheamus has what it takes to maintain his position for years to come.
He should be at No. 2.
1. John Cena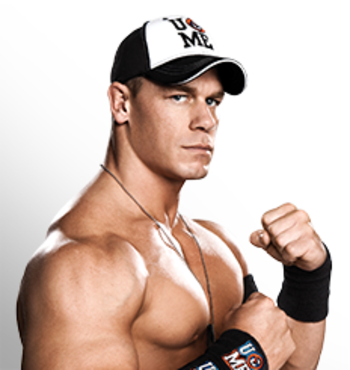 Courtesy of wwe.com
John Cena is the golden boy of the WWE. He is the top guy whether he is champion or not. In the natural order of things in WWE, Cena will have the No. 1 spot until the day he can no longer go.
It cannot be debated—John Cena is No. 1 in WWE.
Final Thoughts

My feeling about this list is that they have their rankings mostly wrong.
They included people like Tensai and Alberto Del Rio, who shouldn't have rated, and left out wrestlers like Jack Swagger, who had a great match with Dolph Ziggler on Monday, and Roddy Piper, who made his return on Monday as well.
I think more thought needs to be put into this list by the writers in WWE.
Keep Reading