Wimbledon 2012: Why Rafael Nadal and Novak Djokovic Won't Meet for Olympic Gold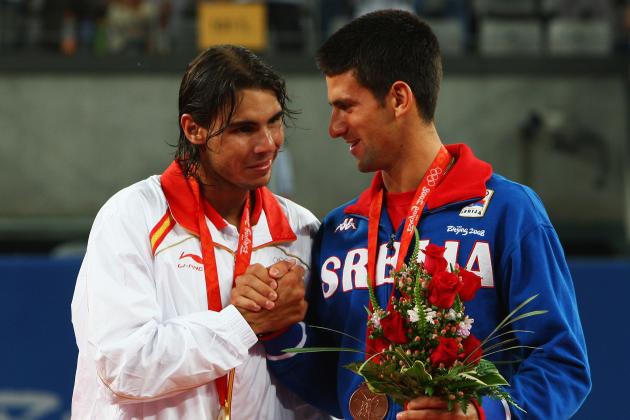 Clive Brunskill/Getty Images

Over the past couple of seasons at the game's biggest events, Novak Djokovic and Rafael Nadal have consistently booked their places in the finals. Heading into Wimbledon this week, they've met in four consecutive Grand Slam title rounds, with Djokovic winning three of the encounters.
They're poised for more of the same at Wimbledon, where between them, they've won three of the last four titles. However, when they return to the All-England Club a few weeks later for the Olympics, they'll be hard-pressed to square off in the gold-medal match. Here's a look at some obstacles that might be too much for them to overcome.
Begin Slideshow

»
Clive Brunskill/Getty Images

It's no secret that late spring going into early summer is the busiest time of the year for professional tennis players—and one of the most physically grueling, too. From the start of the clay-court season in Europe to the end of Wimbledon, there are three ATP Masters 1000 Series events and two Grand Slams.
Usually after Wimbledon, it's time to start preparing for the summer hard-court stretch. But this time, the players have to return to England for another couple of weeks of major-caliber competition. It's a difficult stretch as it is every four years, and at the pace Djokovic and Nadal have been playing at with deep runs every tournament, it might be too taxing.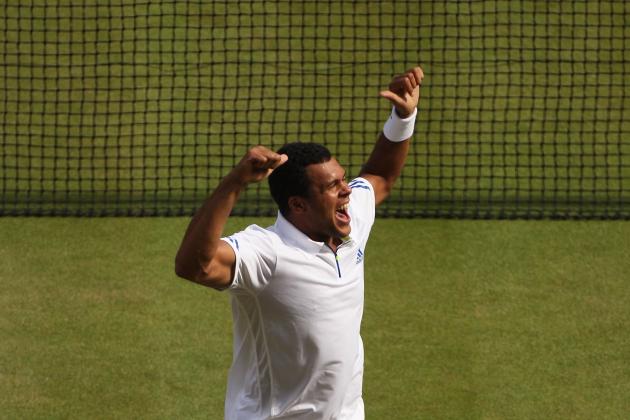 Oli Scarff/Getty Images

Jo-Wilfried Tsonga made the semifinals at Wimbledon last year. Tomas Berdych made the finals in 2010. Both of them are two of the heaviest hitters on tour and with those results, have shown they know how to play on the grass.
They also have been playing some of their most solid tennis over the past two seasons. And while they haven't exactly broken through to win a Grand Slam title yet, Tsonga and Berdych have played Nadal and Djokovic tough in the past with power games—which is always a plus on grass—that can do damage.
John Isner and a recently resurgent Andy Roddick, with big serves and forehands, are also capable of hitting nearly anyone off the court.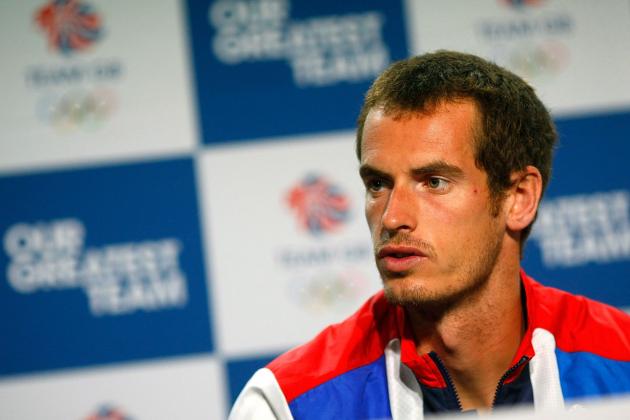 Tom Dulat/Getty Images

To say there's a lot of pressure on Andy Murray's shoulders whenever he enters a major tournament is an understatement. To say there will be a lot on him to win Olympic Gold can't even be quantified.
This is arguably one of the biggest tournaments Murray has played in his career up to this point. It's on one of his best surfaces and he'll undoubtedly have the home crowd behind him. Murray has played Nadal and Djokovic close in a number of matches lately, and could be poised to knock one of them off before the Gold-medal round.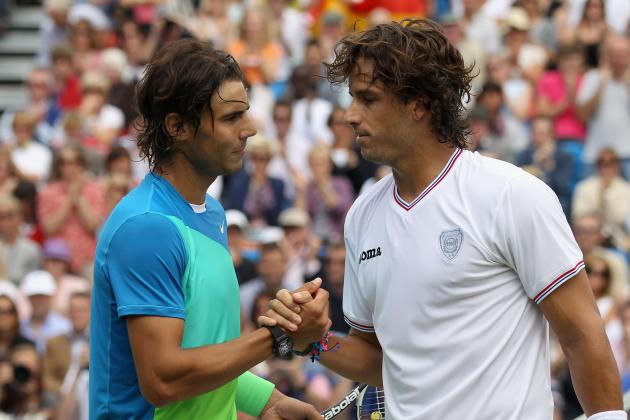 Clive Brunskill/Getty Images

Grass is the trickiest surface out there for players to manage: The tide can turn at the drop of a hat. Just take a look at Tsonga's come-from-behind win against Roger Federer at last year's Wimbledon. The Grand Slam format of best-of-five sets allows players to more readily work themselves out of a tough situation.
However, the best-of-three format on grass could result in more upsets—something Nadal has experienced in the past few years. He lost to Philipp Kohlschreiber in Halle a couple of weeks ago, and in 2010 fell to countryman Feliciano Lopez at the warm-up tournament in London.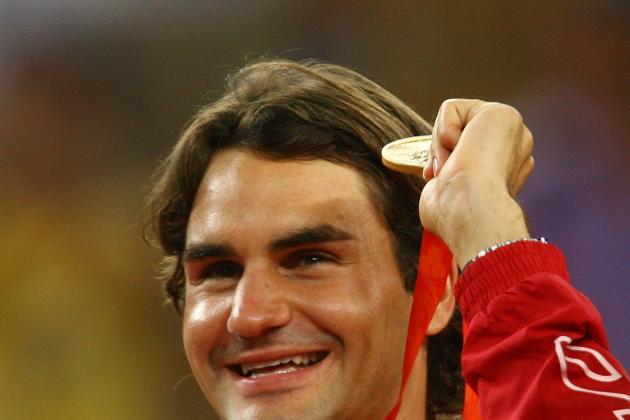 Julian Finney/Getty Images

Sure, Roger Federer has an Olympic Gold medal, which he won in doubles in 2008.
But he doesn't have any singles medals—something one of the greatest grass-court players of all time will be looking to rectify in London.
More often than not the past couple of years, he's come out on the losing side against Djokovic and Nadal. But the Summer Games will be on a grass court and a singles medal is something Federer very badly wants.
Stopping Federer from holding the top place on the medal stand will be a tremendous task—one Djokovic and Nadal might be hard-pressed to pull off.