Euro 2012 Quarterfinals: Biggest Flops Who Missed Golden Opportunities
June 23, 2012

Julian Finney/Getty Images
Now that we're in the knockout stages of the 2012 European Championship, it's fun to take a look back at teams who missed golden opportunities in the group stages.
Here are three of those teams. 
Russia
Group A didn't play out like many expected. Russia, with high-power names like Andrey Arshavin and Yuri Zhirkov, were sent home after a disappointing final two games at Euro 2012.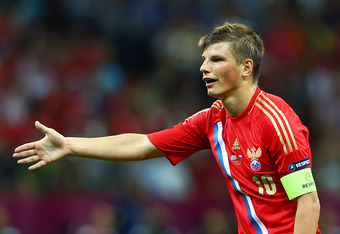 Shaun Botterill/Getty Images
Russia allowed Czech Republic, a team who had a negative goal differential (-1) and a team Russia demolished 4-1 in the opener, win the group.
Why? How? Because Russia couldn't seal the deal against Poland in their second game. Their 1-1 draw to Poland was the biggest difference maker in this group.
Oh yeah, and losing to Greece in the final game didn't help either.
Russia blew its chances to make another deep run at the European Championships. They could have given Portugal or Germany a better game than Czech Republic or Greece.
They have nobody to blame but themselves.
Netherlands
It was a dreadful performance from Netherlands. Absolutely dreadful.
Three games, three losses.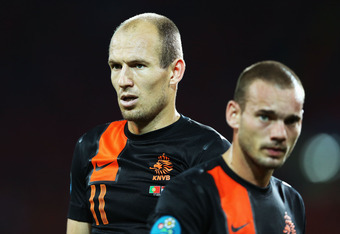 Julian Finney/Getty Images
And this is supposed to be one of the best teams in the world? They hardly looked like it.
Netherlands blew their chances of making a deep run in this tournament now that we know Czech Republic and Greece made it out of Group A.
Would Netherlands been able to defeat Greece? Yes. What about Czech Republic? Yes. 
Netherlands could be playing if they were on top form. But they weren't.
Stars like Arjen Robben did nothing for Netherlands. He didn't set the tone like we're accustomed to seeing. 
He was one of the biggest reasons Netherlands is now watching the tournament on TV. 
Sweden
Zlatan Ibrahimovic and Sweden drastically underachieved at Euro 2012. The final game, when they defeated France 2-0, is the team I expected to see show up to the party.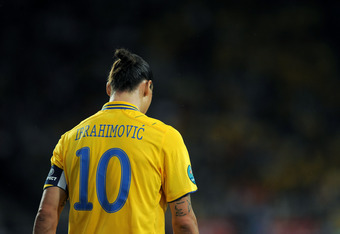 Christopher Lee/Getty Images
In a group that was winnable, Sweden failed to get off to a good start against Ukraine in the opener. After losing 2-1 to Ukraine, it was a loss that hurt the locker room. It was like a bubble that burst despite having two more games remaining. 
The loss sent Sweden to a must-result contest with England. After battling back, Sweden gave up the the game-winning goal late in the second half.
Tournament over.
Sweden missed two golden opportunities to shine at Euro 2012. We could be talking about Sweden as one of the surprise teams if they would have played up to their potential.