‪The 20 Best Current Players Never to Win a Championship‬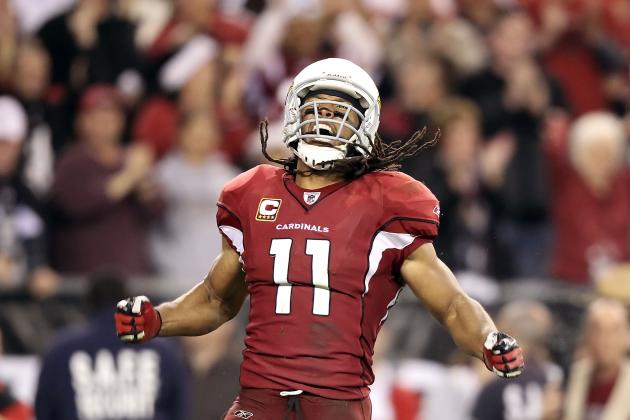 Christian Petersen/Getty Images

The King has finally earned his ring. No longer do we have to listen to Skip Bayless verbally crucify LeBron James and his clutch-less nature now that he's secured the ultimate hardwood accolade.
A championship.
But while we're on the subject, let's look at the aged, but not elderly superstars who are still left without a title.
We're focusing on old veterans who should've won a ring. So no young guns like Kevin Durant and Ryan Braun, and no helpless (bad-teamed) beasts like Maurice Jones-Drew and Andre Johnson.
The people on this list have been around. They may have just scraped the edge of a title, but never hoisted one.
Here are the best current players never to win a championship.
They're just one ring away from immortality.
Begin Slideshow

»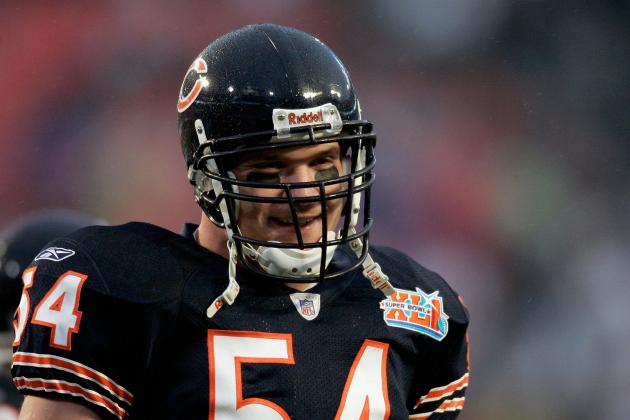 Donald Miralle/Getty Images

Since being chosen with the ninth-overall selection of the 2000 NFL Draft out of the University of New Mexico, ferocious linebacker Brian Urlacher has racked up over 1,000 tackles, over 40 sacks, eight Pro Bowls and a Defensive Player of the Year Award.
He even secured a spot on the cover of NFL 2K3 for Sega Sports...real old school.
Losing Super Bowl XLI to the Indianapolis Colts 29–17 was the closest the Bears legend came to securing the all-mighty ring. The now 34-year-old Urlacher can only hope that Jay Cutler turns into Joe Montana in the next couple of years if he wants to secure that late-career title.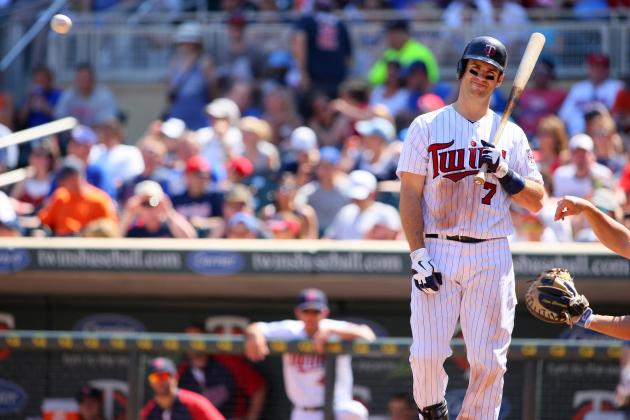 Adam Bettcher/Getty Images

A former MVP and the only catcher in MLB history to win three batting titles, Twins catcher Joe Mauer seems ready to blossom into the vibrant flower he was destined to become.
After a down year last year (that's perhaps an understatement), the athletic Mauer seems ready to take the next step.
Goal No. 1: Bring Minnesota its first World Series title since '91.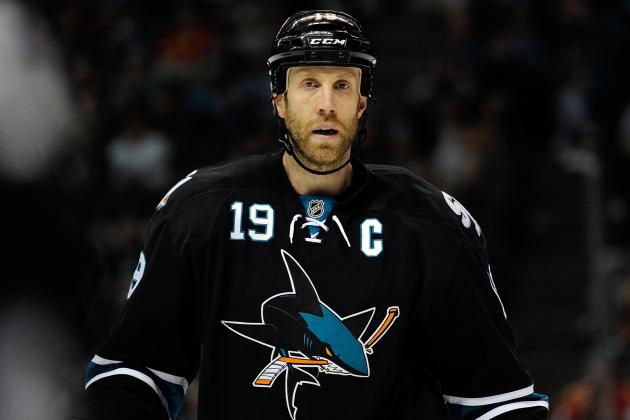 Thearon W. Henderson/Getty Images

Arguably the greatest hockey player of the last generation not to win a championship, 1997 first-overall pick Joe Thornton has never let lack of postseason success slow him down.
Naturally several years after the former league MVP left his beloved Bruins, they went on to win the Stanley Cup.
The 32-year-old still has some solid mileage left to bring San Jose its first Stanley Cup.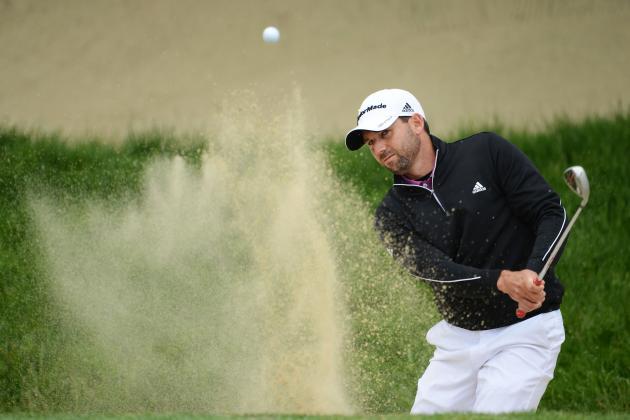 Stuart Franklin/Getty Images

Sam Greenwood/Getty Images

He entered the league as a promising athlete out of Southwest Atlanta Christian Academy. Today, Dwight Howard is among the most dominant big men in the NBA.
A three-time Defensive Player of the Year and six-time All-Star, Howard continues to yearn for that magical postseason run that only a few times are lucky enough to experience. But he can't get that ring by himself.
Unless of course, we count the NBA Slam Dunk championship victory in 2008.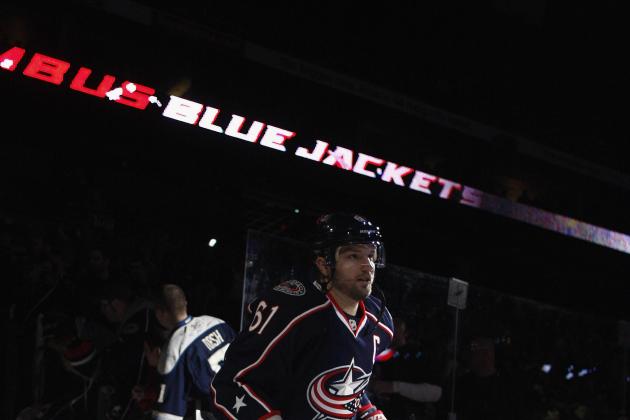 John Grieshop/Getty Images

41 goals in his second season with the Blue Jackets was a sign of things to come for 2002 first-overall pick Rick Nash.
At 28 years old, the hefty sniper already has 289 goals. However, his Columbus club has only reached the playoffs once during his tenure.
2008-09 was the magical year, 4-0 sweep by the Red Wings the heartbreaking result.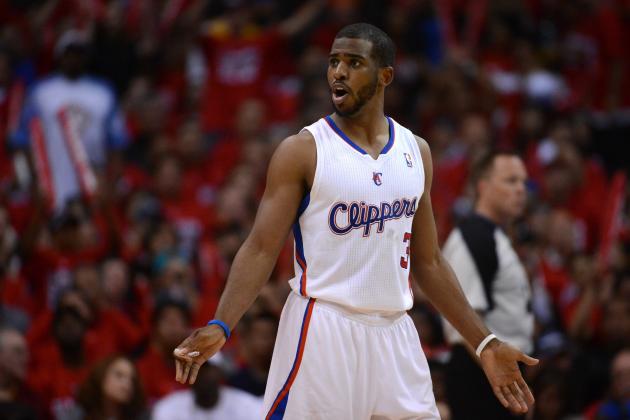 Harry How/Getty Images

A four-time NBA steals leader and fierce competitor, point guard Chris Paul has become a pioneer in running the point.
Sure he's got an Olympic Gold Medal with the United States national basketball team, but not a championship ring.
Time will tell whether High Griffinition Griffin and Paul can work together to bring the Clippers to the forefront of Los Angeles respect.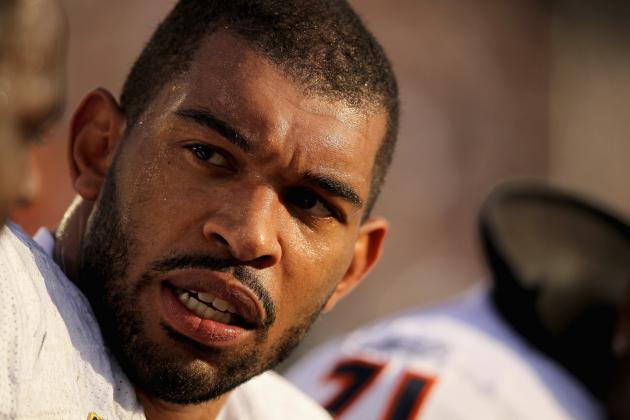 Ezra Shaw/Getty Images

The second pick of the '02 draft was a sight to behold upon his entrance into the league. Julius Peppers stood at a steady 6'7" and weighed a lanky 290, while naturally running a 4.68 40-yard dash. A pure beast.
But despite totaling 100 sacks and 36 forced fumbles during his intimidating career, Julius Peppers has yet to win that title.
The seven-time Pro Bowler and former Defensive Player of the Year helped lead the Panthers to Super Bowl XXXVIII, before crumbling under the madness of Janet Jackson's wardrobe malfunction and losing to the Patriots on a late Adam Vinatieri field goal (32-29).
He now finds himself in Chicago.
Did we mention he's got the best name in sports?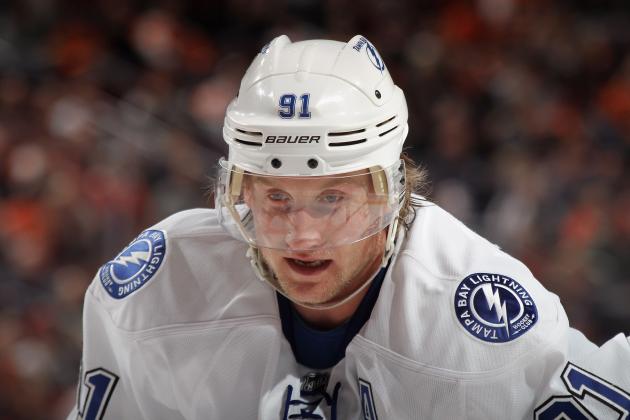 Bruce Bennett/Getty Images

Since being the first-overall pick of the '08 draft by the Lightning, Steven Stamkos has secured two Maurice Richard Trophies as the league's leading goal-scorer and given opponents plenty of reasons to fear him (179 goals in four seasons).
Advancing to the Eastern Conference Finals in 2011 was a solid start. Now it's time to carry the team on his back like Greg Jennings once did.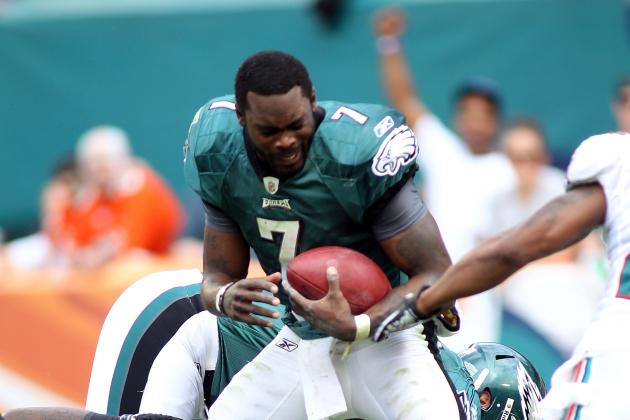 Marc Serota/Getty Images

Perhaps the most electric athlete ever to play the quarterback position, Eagles centerpiece Michael Vick has traveled quite the tumultuous road.
From first-overall pick in 2001 and promising franchise man to PETA pariah following dog-fighting ring charges in 2007, Vick is only a couple years removed from being without a roster spot.
Now the $100 million man needs to stay on the field if his Philly phanatics want any chance at a title.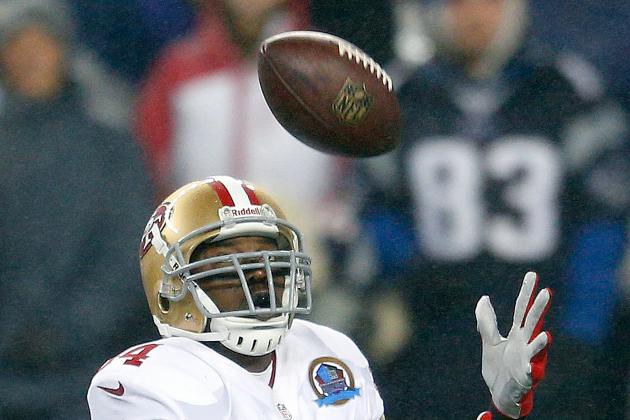 Jim Rogash/Getty Images

He's been Comeback Player of the Year, NFC Player of the Year, a seven-time Pro Bowler and a constant force on offense. And Randy Moss isn't done yet.
This 49ers comeback trail may be Moss' best shot at a title. And his last.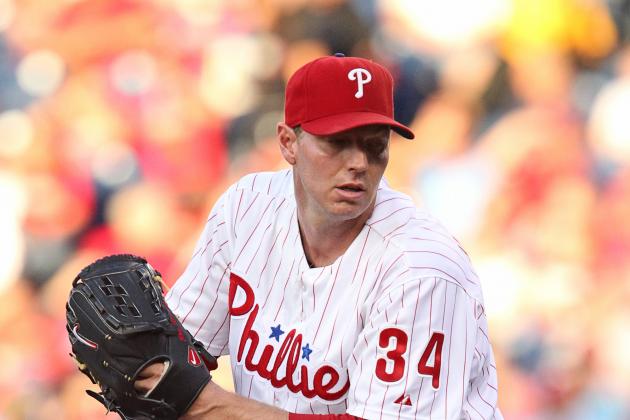 Hunter Martin/Getty Images

Tossing the second no-hitter in MLB postseason history against the Cincinnati Reds in the 2010 NLDS cemented Roy Halladay in sports lore for good.
But it seems like "The Doc" still needs a ring or two to fully carve his name among the greats.
Although with a record of 192-97, a title could be excessive.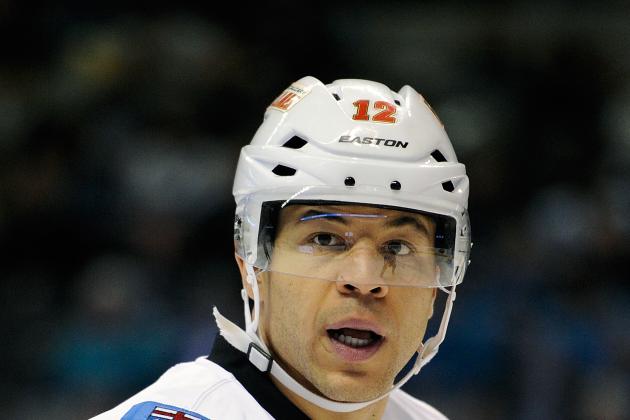 Thearon W. Henderson/Getty Images

The Calgary Flames' all-time leader in goals, points and games played, and the first black captain in NHL history, Jarome Iginla is a rare breed of superstar.
He led Team Canada to its first Olympic gold medal in 50 years at the 2002 Winter Olympics and even carried his Flames to the 2004 Stanley Cup against the Lightning....
...where he lost in seven games. Heartbreaking for the main gentleman of hockey.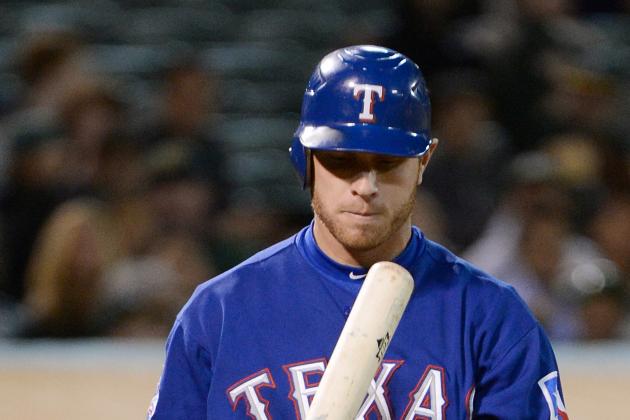 Thearon W. Henderson/Getty Images

A four-time All Star and former American League MVP, Rangers outfielder Josh Hamilton is a blossoming legend on the diamond that he has only graced since 2007.
But the perennial superstar continues to get the job done in the postseason, leading his Texas club to two straight World Series (featuring an AL Championship Series MVP Award in 2010).
Three time's the charm?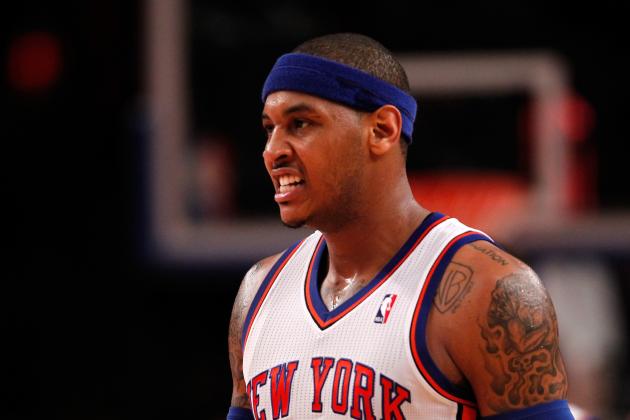 Jeff Zelevansky/Getty Images

Once he learns to pass the ball to his teammates, steady 'Melo should be fine. Easier said than done.
Among the most prolific scorers in the game, Carmelo Anthony has yet to escape the first round of the playoffs and has yet to mesh with any of his fellow ballers.
Time for a style change, and we don't mean fashionably.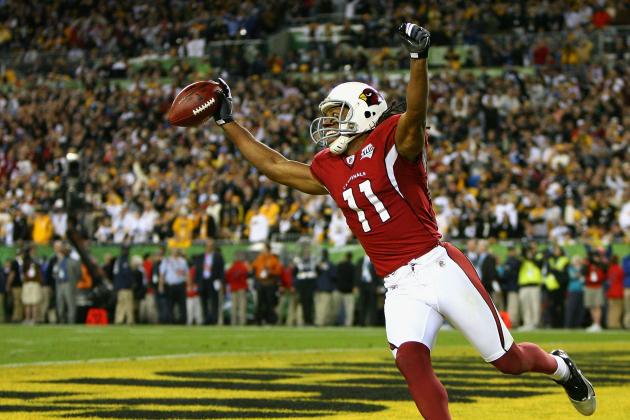 Al Bello/Getty Images

Few receivers can secure a pigskin like Larry Fitz, the man, the legend.
And the six-time Pro Bowler finally reached the big game in 2009, behind the aged-yet-stellar arm of Kurt Warner. They would lose to the Steelers by four, but not without a fight. Fitzgerald's two touchdown catches just weren't enough to defeat the experienced Pittsburgh club.
Only time will tell if John Skelton or Kevin Kolb can bring these Cardinals to the promised land.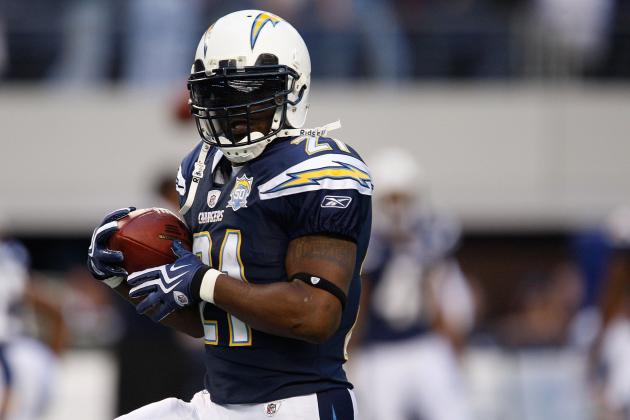 Ronald Martinez/Getty Images

Yes he just retired after a ceremonial contract with his beloved Chargers, but LT still has five Pro Bowls and two rushing titles on his resume. The man can play football.
San Diego's football team just couldn't make the Super Bowl. But don't count out a comeback from their main dude.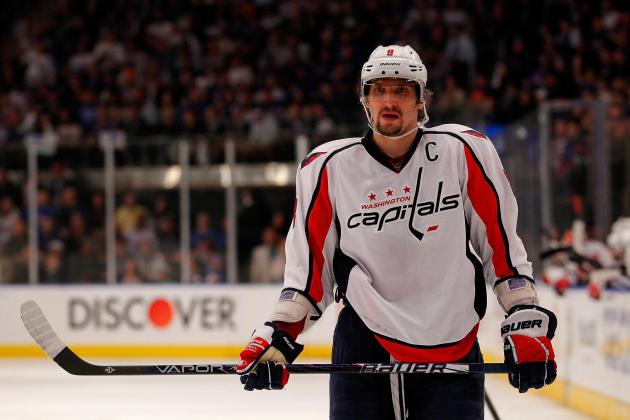 Paul Bereswill/Getty Images

Arguably the stealthiest, most vicious scorer in the NHL, Alexander Ovechkin is a machine on the ice.
His 2007–08 season was clearly a sign of things to come. He not only led the NHL with 65 goals and 112 points, but become the first player to win all four prestigious awards (Rocket Richard and Art Ross Trophies, Lester B. Pearson Award and the Hart Memorial Trophy).
But maybe if he spent less time rapping, he'd have a real camaraderie with his teammates in the postseason. Just a thought.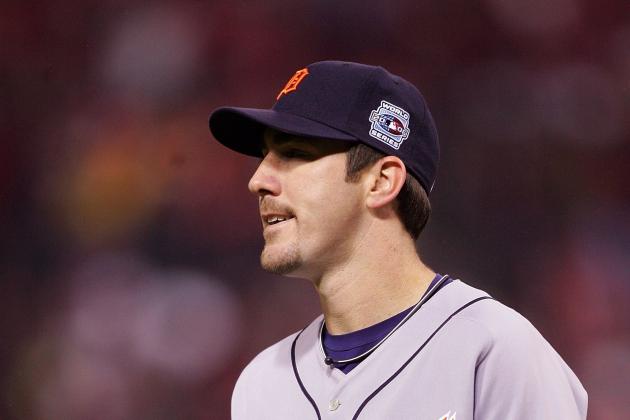 Jed Jacobsohn/Getty Images

He's won the Cy Young, MVP and the hearts of fans around the world. Justin Verlander is perhaps the most talented hurler in the game (not named R.A. Dickey of course).
But his best chance for greatness came in 2006, when the Tigers reached the World Series against the St. Louis Cardinals. Unfortunately he finished 0-2 in the series and left ring-less.
Regular-season no-hitters aren't enough anymore, we want October production.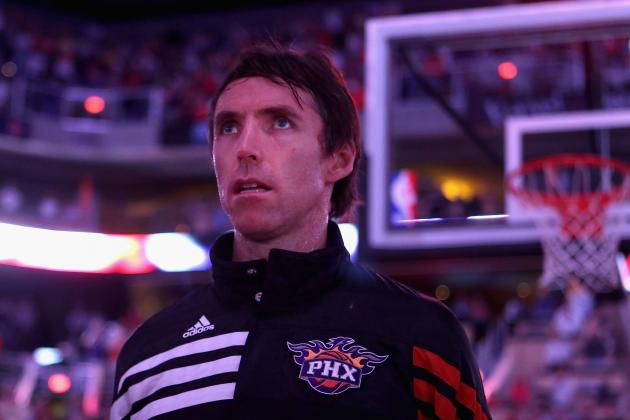 Christian Petersen/Getty Images

Ah, good old Captain Canada himself...Steve Nash.
Two MVP awards, eight All-Star appearances, a bevy of ridiculous crossover moves. There's little this ninja-esque point guard can't do.
He's hoping win a title isn't one of them.