Harrison Barnes: Most Suitable Teams for Barnes to Enjoy a Strong Rookie Season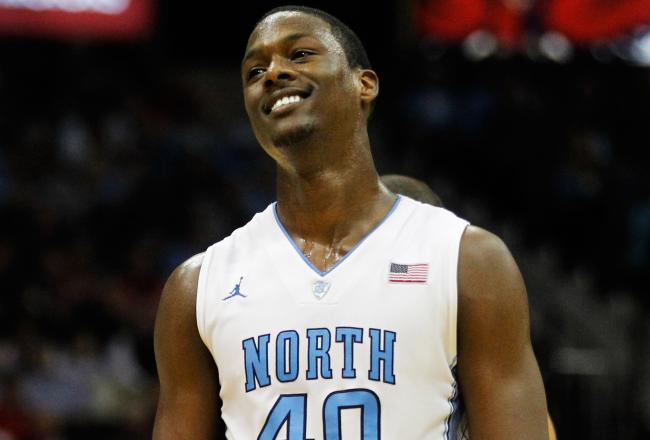 Streeter Lecka/Getty Images
Harrison Barnes had a strong college career but deflated during the 2012 NCAA tournament. So, although his stock has not plummeted, Barnes could slip a few spots during the 2012 NBA draft.
Still, a top five team like the Cleveland Cavaliers is a great fit. Having top talent at small forward (and occasionally shooting guard) to complement Tristan Thompson and Kyrie Irving would simply speed up the Cavs' rebuilding process and provide much hope for 2012-13.
And Cleveland isn't the only team that is suitable for Barnes. We'll look at the Cavaliers later on, but first, let's see other teams where Barnes can enjoy a strong rookie campaign.
Golden State Warriors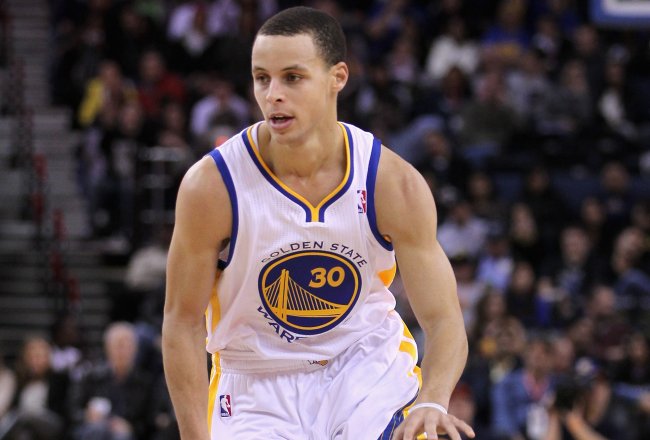 Ezra Shaw/Getty Images
Golden State has the No. 7 overall pick and it's quite possible Barnes will still be available. Considering his lack of production during the NCAA tournament, Golden State is in prime position to make a great pick.
The Warriors had a strong offense and moved the ball well, but they do need help inside. Barnes has the size and ability to contribute at small forward and/or shooting guard to create mismatches.
Barnes' athleticism alone will pay dividends defending small forwards. He can challenge any shot, quickly close driving lanes and rebound better than expected. With Barnes, Golden State will improve defensively and see more possessions for its capable offense.
Barnes will shine, courtesy of guys like Stephen Curry and David Lee. In turn, the Warriors surpass Phoenix in the Pacific Division and become postseason sleepers.
New Orleans Hornets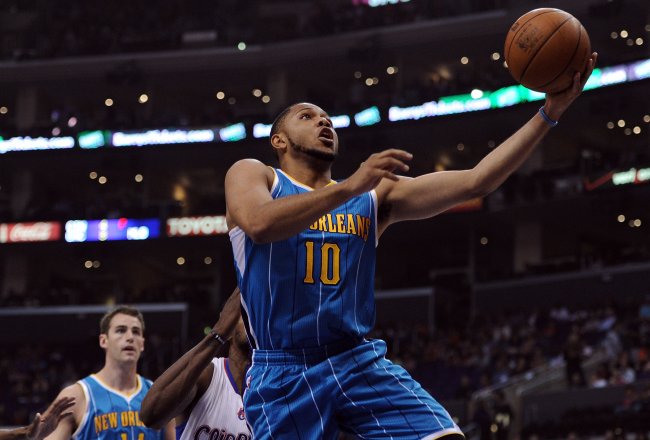 Harry How/Getty Images
The New Orleans Hornets had an impressive defense in 2011-12, ranking No. 8 and allowing just 93.4 points per game. Unfortunately, the Hornets also ranked 29th in scoring offense and 24th in rebounding.
Having the No. 1 and No. 10 overall picks, New Orleans can greatly improve the frontcourt in the draft. Anthony Davis is the expected top pick and, whether the Hornets wait or feel like moving up from No. 10, Harrison Barnes isn't a bad option either.
His offensive skill set, displayed by his 17.1 points per game on 44 percent shooting last season, is what NOLA is looking for. Additionally, Barnes did grab 5.2 boards per game and averaged 5.8 rebounds as a freshman in 2010-11.
In a division run by offensive efficiency, New Orleans suits Barnes well and will get him impressive production during 2012-13. Provided he continues to both improve his reaction skills and drop buckets from downtown, the Hornets can be back on the upswing sooner than later.
Cleveland Cavaliers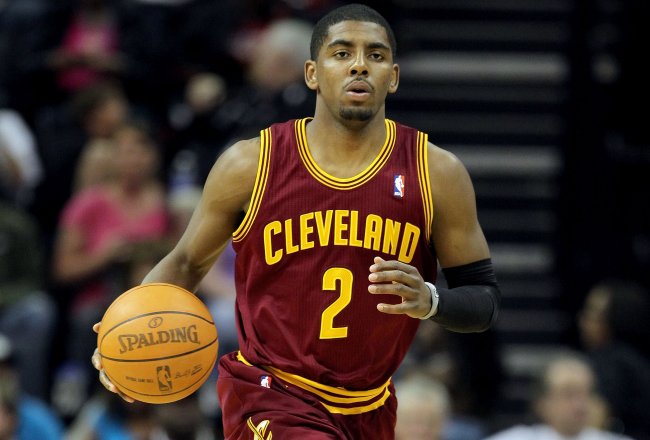 Andy Lyons/Getty Images
Sitting at the No. 4 spot, the Cavaliers can go in a few directions. Depending on whether Bradley Beal is available, he and Harrison Barnes are two of Cleveland's best options.
Barnes, however, will find his best fit with Cleveland. With Tristan Thompson in the frontcourt and Kyrie Irving to feed him the rock, Barnes has someone to get him the ball in favorable situations and an outlet down low to keep the offense efficient.
Defensively, Barnes also helps, as the Cavs ranked 26th in points allowed last season. It may not be his strength, but the offensive impact will affect the Cleveland defense. Ranking 23rd in assists, Barnes will be a consistent option for Irving and the Cavs' offense will control the pace of the game.
On the flip side, the defense isn't stuck constantly defending as much and Barnes reduces second-chance opportunities for the opposition with his rebounding. Everything is beginning to come together in Cleveland, and Barnes is that next piece to the Cavaliers' puzzle.
John Rozum on Twitter.

This article is
What is the duplicate article?
Why is this article offensive?
Where is this article plagiarized from?
Why is this article poorly edited?