Drunk Woman Drives into Sand Trap at Whitinsville Golf Club, Blames GPS
Photo Credit: The Daily Mail

Sometimes they put the damn sand traps in the middle of the road. At least, that would have been my explanation to officers if they found me and my car in a golf hazard.
Not this woman.
The Daily Mail reports the best tale of the day consisting of one DUI, a golf course and a sand trap that did its job.
A woman who drove her car into a golf course's sand pit told police it was because her GPS sent her the wrong way.
Well that has to win the best line in a news report, because I am now in that special zone of riveted and captivated, wanting to know the story behind the story.
The whole thing went down at the Whitinsville Golf Club in Northbridge, Massachusetts. That is where police officers happened upon 46-year-old Patricia Maione and her green Buick.
Maione was going about 45 mph on the course and claimed her infernal GPS told her to make a left. I know I've heard this set of circumstances once before.
So how do we know Ms. Maione was drunk? Maybe her GPS was a technological beast from hell that only wanted to see her in jail rather than on her way home.
Well, here are the vital pieces of evidence used by the sleuths over at Northbridge.
For one, she had a Burger King cup filled with alcohol. Okay, we can consider that strike number one, but the second was the fact she failed a field sobriety test.
I will go ahead and submit the mug shot as strike number three on this wild bender that ended on the links.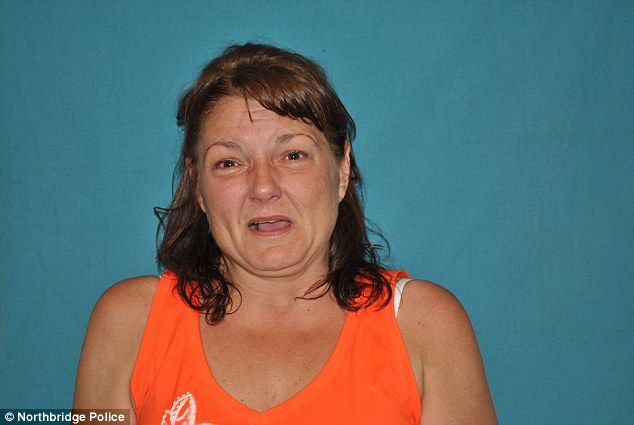 Photo Credit: The Daily Mail
The Daily Mail report states: "She was held on $10,000 bail after pleading not guilty Tuesday to charges including driving with a suspended license and fourth offense drunken driving."
As for golfing, I will now include errant cars on the list of reasons that explain why I am not a regular on the links. The others include my inability to get out of sand traps. I guess Maione joins me in that sentiment.
Follow me on Twitter because you know you want to.
This article is
What is the duplicate article?
Why is this article offensive?
Where is this article plagiarized from?
Why is this article poorly edited?