6 Surprising US Open Contenders Who Can Win the Travelers Championship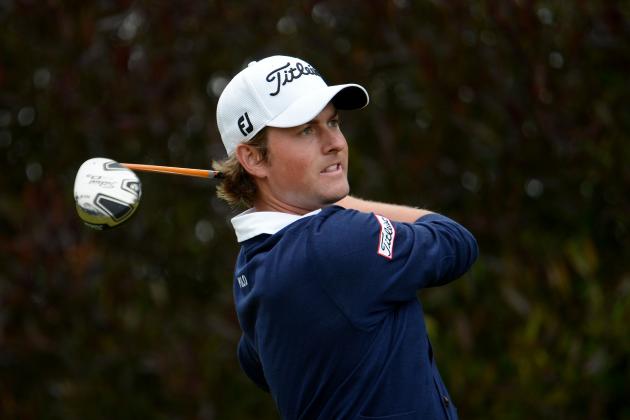 Stuart Franklin/Getty Images
Webb Simpson
It's not always easy for a professional golf tournament to attract a stellar field of players the week after a major, but the Travelers Championship has done a pretty good job of it. Again.
Since 1952, when it was known as the Insurance City Open, previous winners have included names like Arnold Palmer, Sam Snead, Lee Trevino, Greg Norman and Phil Mickelson.
TPC River Highlands in Cromwell, Conn, is the site for this week's PGA Tour stop. It's a cross-country jaunt from the US Open site, the Olympic Club in San Francisco, but it's a welcome relief in terms of difficulty as the players will face one of the shortest and easiest courses on the tour schedule.
It's also an event that consistently attracts one of the tour's largest galleries of the year.
Masters champion Bubba Watson is here. So is PGA champ Keegan Bradley, Players Championship winner Matt Kuchar, Hunter Mahan, Zach Johnson and many more familiar names.
Patrick Cantlay, who bade farewell to his amateur status this week, will make his professional debut here as well.
Also in the field are a number of players that are immediately familiar because they were last seen on the leader board at the US Open.
Here are six surprising US Open contenders who can carry forward their momentum from last week to win the Travelers Championship this week.
Begin Slideshow

»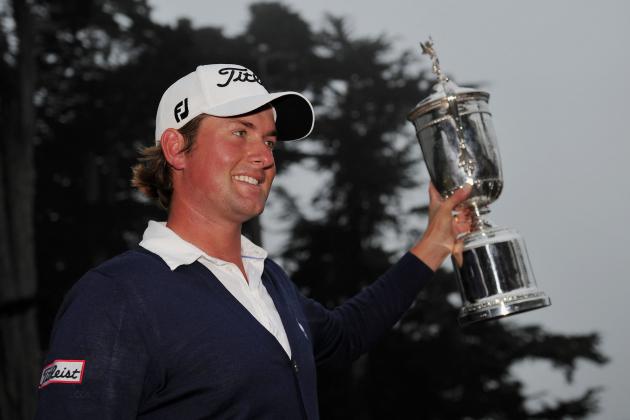 Stuart Franklin/Getty Images

So, Webb Simpson won the US Open. I'm still trying to wrap my mind around it. Not because I didn't think he could win a major. He just didn't appear on my radar screen for the week.
Simpson entered play at the Olympic Club without any momentum. In fact, he had missed the cut in his two previous tournaments—the Players Championship and the Memorial. And his 2012 season had otherwise been average—save for four top tens, two of which came at the beginning of the year.
But he certainly found his game in San Francisco, where he rattled off two weekend rounds of matching 68s to take home his first major championship.
Color me surprised, but Simpson didn't exactly come out of nowhere. He had a breakout season last year, winning a couple tournaments with two runner-up finishes. And this victory at the US Open won't do anything to hurt his confidence moving forward.
"My hands are starting to slow down from shaking a little bit," Simpson mused in his pre-tournament presser. "But no, it's been a good couple days. I went home on the red eye Sunday and just spent the day with my wife and son and came up here yesterday, but I haven't had a whole lot of time to reflect on the week ... I still can't really believe it, but it's been exciting, and I'm glad I'm here. It's actually going to be good for me to get back in the ropes and play this week."
I agree. But, I don't expect Simpson to have much left in his tank with all the hoopla surrounding him the past few days—not to mention the survival test he so masterfully just completed. But, yes—it's probably a good idea to at least attempt to keep the pedal down.
Who knows? He might pull off back-to-back wins as a result.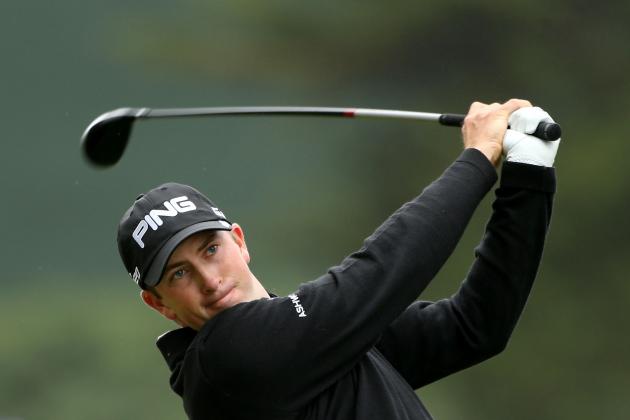 Andrew Redington/Getty Images

There are two reasons to believe Michael Thompson will play well this week.
First of all, he's coming off an outstanding US Open performance where he fired rounds of 66, 75, 74, and 67 to finish tied for second place with Graeme McDowell.
The other reason is his scorecard from this tournament last year—Thompson was T-4 at TPC River Highlands. So, he has to be feeling good about his game and his chances this week.
"I feel like based on last year I gained a lot of momentum and more experience in terms of how to play this course and set myself up to make a lot of birdies," Thompson said during his pre-tournament presser. "Because coming off the US Open, you kind of have to switch gears here in that you're not just trying to make par. You actually have to make some birdies to be in contention."
Birdies should be plentiful at one of the tour stop's easiest golf courses. And Thompson makes plenty of them. He's in the top 30 on the PGA Tour with 194 birdies so far this year.
With his impressive US Open finish, Thompson also secured his tour card for the 2013 season, so he has the peace of mind that success brings. It could all add up to his first PGA Tour victory.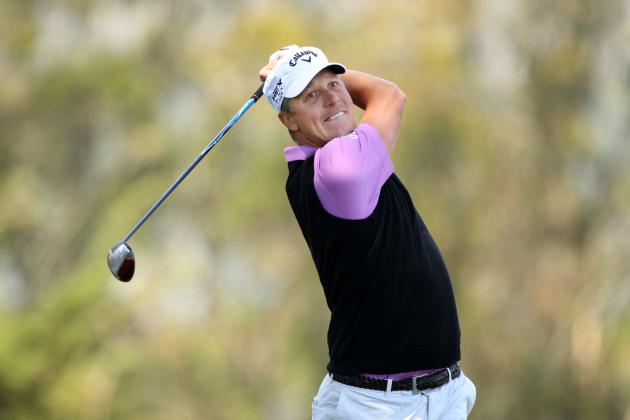 Andrew Redington/Getty Images

Fredrik Jacobson is the defending champion at TPC River Highlands and he might just have his game in good enough shape to repeat last year's performance, where he made 21 birdies with only one bogey en route to the victory.
Jacobson's Thursday through Saturday performance at the Olympic Club last week was tainted only by his poor final round performance, as he shot a five-over-par 75 to finish T-15. But his early-season back problems seem to be a thing of the past, he's playing well now and his confidence is up:
"I thought the course was fun last week," Jacobson said during his pre-tournament presser. "It was different in the aspect that you have to hit different shots all the time. I thought it suited me pretty good because I have a tough time sometimes repeating the same swing 10 times in a row anyway.

"So, I thought you have to be creative. You have to see the shots and you have to hit shots that you normally don't hit. So, I actually enjoyed that and thought it was maybe a little bit of an advantage for me because I do like to hit some different shots."
If Jacobson can combine some of the momentum from last week with the positive vibes from his success at TPC River Highlands last year, he could very well repeat as the winner of the Travelers Championship.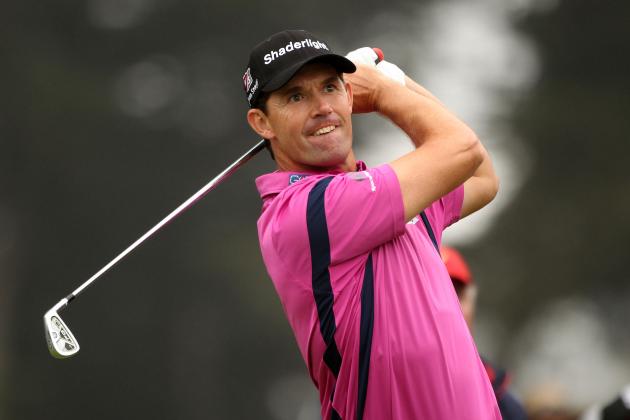 Andrew Redington/Getty Images

It seems like Padraig Harrington is primed for the majors this year.
He was in contention at Augusta on Sunday before settling for a T-8 finish at the Masters. Then he challenged at the US Open last week with a final-round 68 to finish tied for fourth place.
If he's on the leader board at the Open Championship next month, I guess I won't be able to call it a surprise.
OK, the Travelers isn't a major—or even close to being one—but Harrington has been playing well enough lately for me to expect it to continue.
Prior to the US Open, he managed top 15s in starts at both the Byron Nelson and the St. Jude. So, I like his chances at the Travelers, where he was T-5 just two years ago.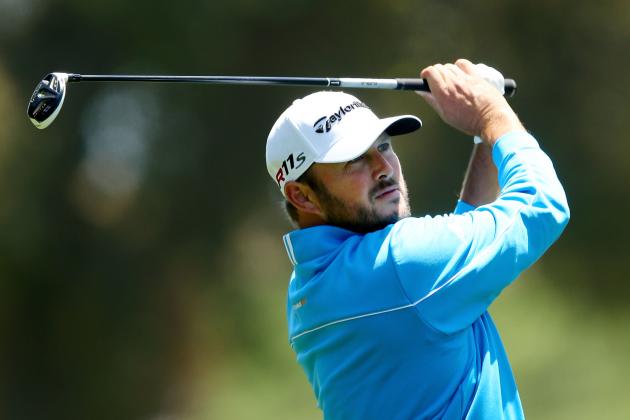 Ezra Shaw/Getty Images

I'm sure I wasn't the only one who was surprised to see Blake Adams' name on the weekend leader board at the US Open last week.
Adams had a nice showing at the Players Championship last month (T-12) but he only carded one top ten to go along with a slew of missed cuts leading up to the year's second major. So, to see him in contention on Sunday at the Olympic Club was somewhat shocking.
Granted, he dropped to a T-21 finish (along with Tiger Woods and others) with a closing round 75, but he had an otherwise solid week. Maybe he found something in his game that will trigger a fresh start to a mostly forgettable 2012 season thus far. Playing well in a major championship can do that to a golfer.
Adams had three top tens last year and one of them was here at the Travelers, where he was T-9. It all combines to bode well for his psyche this week. Now we'll see if the results match the outlook.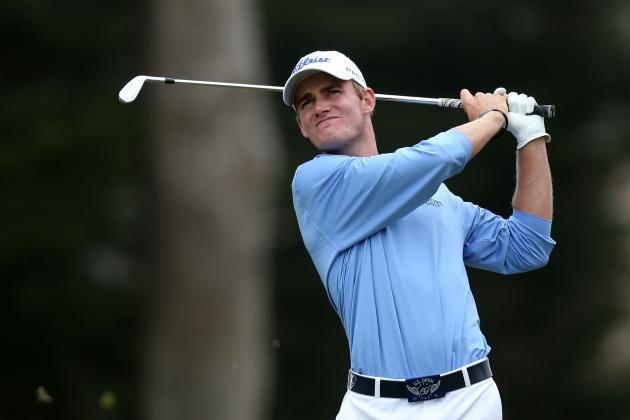 David Cannon/Getty Images

John Peterson's 2012 season was anything but memorable until he arrived in San Francisco last week. Then he fashioned a week to remember at the US Open.
Not only did Peterson card four very solid, very consistent rounds of golf, but he also scored his first-ever ace during the third round to get himself into contention on Sunday.
Of course, he didn't win the tournament, but he finished impressively with an even-par final round to manage a T-4 result for his efforts.
Yes, it was unusual.
Prior to the US Open, Peterson's best finish in only four starts on the PGA Tour this year was a miserable T-55 at the Mayakoba Golf Classic back in February.
And that is what we know about the 271st ranked player in the world. Next to nothing. But he certainly hopes to keep his good fortunes going at TPC River Highlands this week.