Euro 2012 Standings: Squads Who Will Not Escape the Quarterfinals
June 19, 2012

Martin Rose/Getty Images
Euro 2012 is well underway, and after today's Group D matches are complete, the quarterfinals will be set.
With all of the talent that has reached the quarterfinals—and will reach if you include my predicted winners out of Group D—there will be some top-flight teams that will fall in the round of eight.
So, let's take a look at the quarterfinal matchups and see which teams will be heading home after the quarters are complete on June 24th.
Czech Republic vs. Portugal
Portugal is riding high after they escaped the Group of Death. They were tested early and often in Group B and are playing an elite level of football at the moment.
Their only loss of the opening round came to tournament favorite Germany, in a 1-0 heartbreaker.
Cristiano Ronaldo and Nani are both playing well, and the combination of two of the world's best strikers will provide a tough matchup for any team they come up against.
This includes the winner of Group A, the Czech Republic.
The Czechs were resilient in the opening round, rebounding from an embarrassing 4-1 loss to rival Russia in their opening game.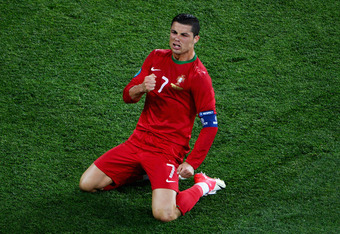 Lars Baron/Getty Images
In their next two contests, they rode world-class goaltender, Chelsea's Petr Cech, to victory. They then went on to win a hard-fought game against Greece 2-1 and eked out a 1-0 victory over tournament co-hosts Poland in a hostile environment with a spot in the quarters on the line. 
But when they come up against Portugal, it will be a much different challenge.
The Czech's rely on their formidable back line and top-flight keeper to keep them in games, but that will not be enough to combat the firepower of Portugal.
Ronaldo is starting to show great form and Czech captain Tomas Rosicky is nursing an injury. That combination along with the Czech's inability to keep up with Portugal's scoring prowess will send Portugal on to the semifinals.
Prediction: Portugal 2, Czech Republic 1
Germany vs. Greece
Germany came into the tournament as the No. 3 team in the world. Early on they have only made a case to be the best team in the world.
The Germans dominated the Group of Death, winning all three games with a plus-three goal differential.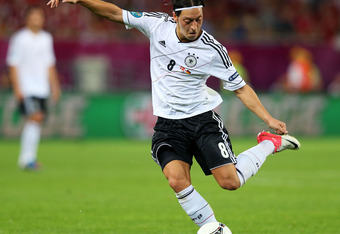 Alex Livesey/Getty Images
 And to be honest, it didn't even look that close.
The level of football they are playing with at the moment is outstanding, and their combination of size and speed will be difficult for any team to deal with.
However, the Greeks are coming in with momentum after they came up with a victory in a must-win game over Russia to earn their spot in the quarters.
The Greeks rely on a steady defense and opportunistic attack that counters opponent's mistakes to create scoring chances. Only problem is, the German side isn't making many mistakes anywhere on the pitch, as their front, middle and back line are all playing brilliantly. 
The Greeks have made a nice run to get into the quarters this year, but this German squad is a juggernaut and will skate into the semis. 
Prediction: Germany 2, Greece 0 
Before I move on, let's first run through how France and England advance. France will advance to the quarters over a tough Swedish team, but they will finish second in the Group D behind England, who has the much easier Game 3 matchup against Ukraine.
Now, with that out of the way, on to the preview.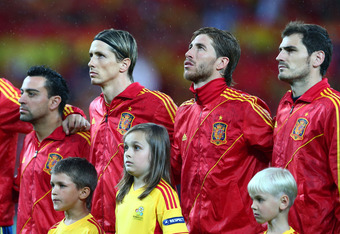 Michael Steele/Getty Images
Spain vs. France
This should be one of the best games of the tournament as a talented French squad goes up against the No. 1 team in the world, Spain.
The Spanish got through Group C easily, with two victories and a tie with Italy. But perhaps the scariest part about it is that they looked a little disinterested at times and were not presented with much of a challenge.
The French, on the other hand, have had to fight through a very tough group to get to the quarters and looked very strong in doing so.
Their attack has created chances all tournament and their defense has been very solid, helping to compensate for their suspect goalkeeper Hugo Lloris, who gave up 51 goals this season for Lyon.
However, the Spanish will be the first to expose Lloris in this tournament.
The Spanish are the best in the world at moving the ball and they seemingly create scoring chances at will. Expect Lloris to be tested early and often by Spain and France to be on their back heels all game long.
Prediction: Spain 3, France 1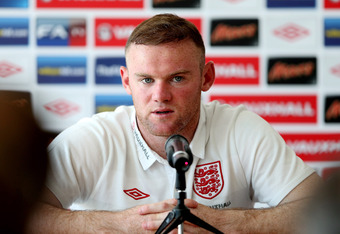 Scott Heavey/Getty Images
England vs. Italy
England and Italy is one of the most historic rivalries in sports. The two squads have faced off 22 times since 1933 with the English taking seven games, the Italians nine and six games ending in a draw.
However, heading into this matchup, it is England that will have the advantage.
Expectations are always sky high for the English—even though they are often unrealistic—but this year the pressure is off, as many have predicted them to exit the tournament early.
This has worked out well for England early on. They have played solid football despite missing many top stars to various injuries and superstar striker Wayne Rooney to suspension for the first two games.
They have been resilient and came up with a 1-1 tie against rival France and won a tightly contested 3-2 game over Sweden.
Italy is coming in playing solid football as well. They played a great game against Spain in their opener, forcing a 1-1 draw, and also played Croatia to 1-1 tie. Then they took care of business in a 2-0 win over Ireland to advance to the quarters. 
However, the addition of Rooney will be the difference in these two teams. Italy does not have a player the caliber of Rooney and that will prove to be the difference in the game.
Prediction: England 2 Italy 1