St Louis Cardinals 2012: Can This Team Make It Back to Defend Its Title?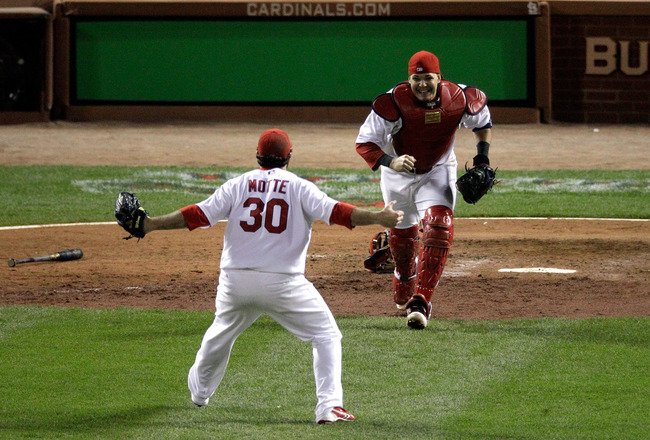 Rob Carr/Getty Images
The 2011 St. Louis Cardinals beat the odds when they turned a 10-1/2 game deficit in August into a World Series championship.
The 2012 Cardinals picked up exactly where they left off—for about one month. Since May 1, the struggling champions have gone 20-25. Their dismal performance over the past 45 days has left them quickly digging a hole in the National League Central Division that is getting increasingly difficult to climb out of.
With the Cincinnati Reds leading the third-place Cardinals by five games, the team needs to pick up the slack soon if they want to have a chance at defending their title.
Here is what we know about the 2012 Cardinals after two-and-a-half months of baseball.
1. Rookie Manager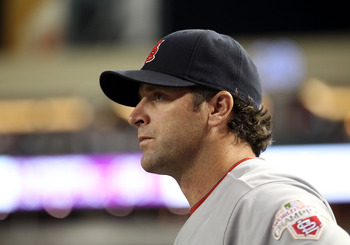 Christian Petersen/Getty Images
New manager Mike Matheny, after an easy honeymoon in April, has had a trial by fire since. He showed Sunday that he's still getting his grip on things, when he pushed for a squeeze play with two on, no outs and a pitcher that was clearly beginning to fail.
Matheny has done well so far with what he's had to work with. As time goes on, he will get the hang of his players' roles and responsibilities. When that happens, and the lineup is able to be more static from day to day, the wins should begin to come back into place.
2. Inconsistent Bullpen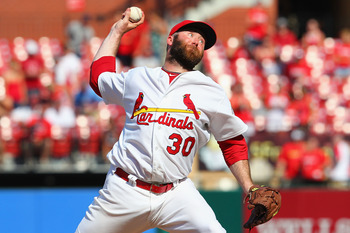 Dilip Vishwanat/Getty Images
The bullpen has definitely seen its ups and downs this year. Everyone has seen prolonged struggles at some point. Hitters seem to be figuring out how to hit closer Jason Motte, especially with him limiting the use of his cutter.
In 2011, Motte surrendered two home runs. With 2012 not quite at the halfway point, he has given up five. Hitters have adjusted, now he needs to do the same.
Marc Rzepczynski has been used in a different role this season, handling full innings instead of being a situational lefty. This hasn't been an easy transition for him. It hasn't been all bad, but the bullpen doesn't seem to be "gelling" yet under pitching coach Derek Lilliquist.
3. Injuries Have Been Frequent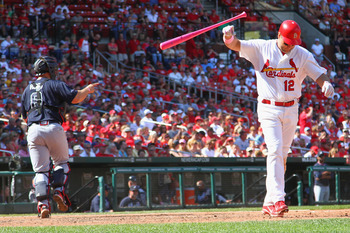 Dilip Vishwanat/Getty Images
Before the season started, the buzz-phrase was, "if they can stay healthy..."
...Well, they haven't. Among those lost to injury at any point this year are Lance Berkman, Kyle McClellan, Chris Carpenter, Jon Jay, Allen Craig, Skip Schumaker, Matt Carpenter, Jaime Garcia and even Fernando Salas if you want to include the kidney stone that should have sent him to the disabled list. The good news is, though, most of these are heading in the right direction.
4. One-Run Games Aren't a Good Thing for the Cardinals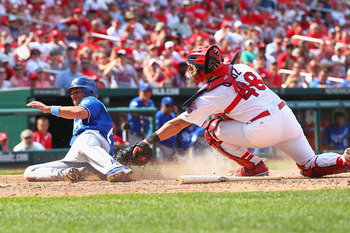 Dilip Vishwanat/Getty Images
Tight games have been a thorn in the side of the 2012 Cardinals. In one-run games, the team is only 6-11.
The good news is, the trend seems to be changing. In the month of June, the Cardinals are 3-0 in one-run games. Three games doesn't make a turnaround, but it's one of several small problems that needs to be worked out as the team moves into the second half of the season.
5. Home-Field Advantage Hasn't Applied This Year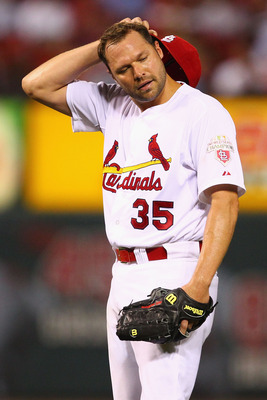 Dilip Vishwanat/Getty Images
The Cardinals are playing the same baseball at home (17-16) as on the road (17-17). A team that typically enjoys a wide at-home margin is struggling to get wins everywhere this year. As long as they are winning somewhere, home-field advantage doesn't matter...but right now they are struggling everywhere.
As the season goes on and the players begin to gel as a team, this is another area where they need to see improvement, and most likely they will.
6. On the Positive Side, Lance Lynn Has Been Great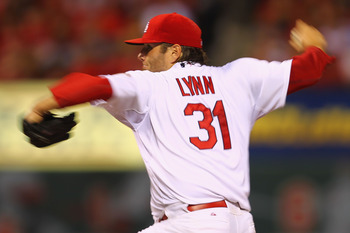 Dilip Vishwanat/Getty Images
Lance Lynn has been one of few saving graces for the Cardinals in 2012. The value of his 10-2 record cannot be overstated. Lynn, who took over for the injured Chris Carpenter, has performed far beyond expectations and if he can continue at even half this rate, could post a record by a first-year starter for the Cardinals' record books.
7. Wainwright Is Coming Around Well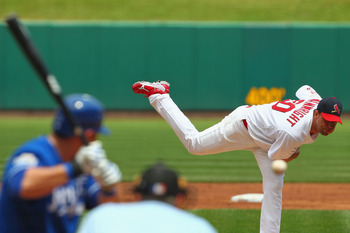 Dilip Vishwanat/Getty Images
When Adam Wainwright injured his elbow in March 2011, Cardinals fans all but wrote off the season. Yet the team pulled it together with a record turnaround.
When he returned at the start of this season, he was shaky at best. Over time he has come around, and in recent starts has looked much like the Wainwright of old. That will be a welcome change in the second half of the season as the Cardinals presumably enter the playoff run.
Wainwright may still have some hiccups along the way, but the real Waino is definitely mounting his comeback.
8. Schumaker, Jay and Carpenter to Return Soon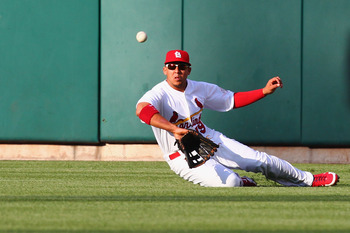 Dilip Vishwanat/Getty Images
The best news regarding the injury bug that chomped into the Cardinals early in 2012 is that several much-missed players are on their way to a return. Skip Schumaker has re-joined the team today after his Memphis rehab stint. Cardinals all-around rookie Matt Carpenter is on a rehab assignment as we speak, and Jon Jay is expected to start at Memphis by the middle of the week. The return of that trio would be a huge boost to this club's morale, and might be just what they need to get back on track.
9. Carlos Beltran Was a Steal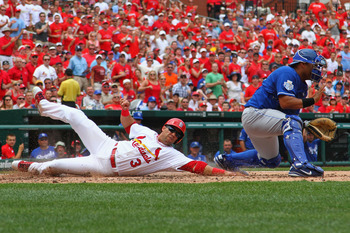 Dilip Vishwanat/Getty Images
Some fans and sportswriters thought the Cardinals over-paid when they offered Carlos Beltran a two-year contract worth $26 million. He had a good 2011—22 home runs, 84 RBIs and a .300 batting average—but no one expected him to match those numbers another year.
Now, on June 15, he is more than halfway to last season's RBI total and is three home runs shy of matching last year's full season total. The Cardinals didn't overpay; they got a steal (seven of them so far, to be precise).
10. Molina Is the Real Deal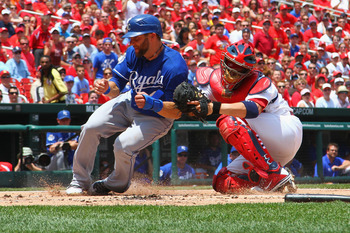 Dilip Vishwanat/Getty Images
In 2011, Yadier Molina shocked the Cardinals when he hit 14 home runs and hit .305 on the year. Most of baseball knew what a threat his glove could be, but his bat has been a pleasant surprise.
So far in 2012 he has hit nine home runs, batted in 37 runners and is hitting an impressive .326. That is fantastic production for any team to expect from their catcher. Molina just showed that he deserved the five year/$75 million extension he signed in March. A fan favorite, there are few things that excite Cardinals fans more these days than Molina stepping up to the plate.
The jury is still out on how the Cardinals will finish the season, but don't write them off. When players start returning to the field the team that dominated September 2011 through April 2012 may very well show back up.
Keep Reading

St Louis Cardinals: Like this team?