Florida State Football: What You Need to Know About Greg Reid's Successors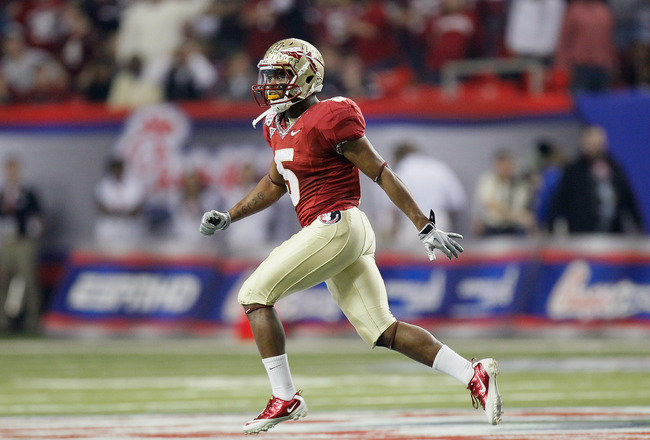 Kevin C. Cox/Getty Images
Not to get ahead of ourselves, but here is a look at three of the likely successors to Greg Reid in the Seminole secondary.
While I'm sure members of 'Noles Nation would love to keep Reid and Xavier Rhodes around forever, all good things must eventually come to an end.
The players featured on this list are not projected starters in 2012, and you may not see a whole lot of them, but they will play big roles over the next couple of years for Jimbo Fisher's squad.
Keelin Smith
One of the better secondary prospects in the nation, Smith has the ability to play both cornerback and safety.
With the injury to Xavier Rhodes in spring ball, this freshman took some snaps with the first-team defense opposite Reid.
He is not a projected starter for 2012 but will get more than his fair share of playing time in the secondary.
The Treasure Coast High School alum has plenty of talent to make his impact felt in the ACC.
Ronald Darby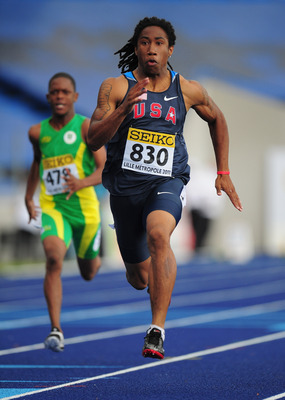 Stu Forster/Getty Images
I decided to use the picture above because it may best show off the blazing speed possessed by Darby.
The former Notre Dame recruit has been clocked at 4.31 in the 40 yard dash, already making him one of the fastest corners in the nation. He chose to play for head coach Jimbo Fisher and the Seminoles over Auburn and Clemson.
Darby was not present at spring ball, but should get a shot to impress the coaches once he arrives on campus this summer.
According to Scott Kennedy of Scout.com, the nation's top-ranked cornerback brings more to the table than just his world class speed.
Darby has D1 track ability, but he's a football player running track, not vise-versa. He has better hip turn and change of direction than most track athletes enabling him to cover the shiftiest of receivers. He plays the game with a quiet confidence and doesn't feel the need to draw attention to himself, preferring to let his play do the talking.
That alone is more than enough to get FSU fans excited about the future of their defensive backfield.
Tyler Hunter
A number of Seminoles fans are high on Tyler Hunter. (A former high school teammate of Greg Reid.) Like Smith, he can play both corner and safety.
Despite not seeing a whole lot of action in 2011, expect Hunter to receive much more playing time this season and going forward until the end of his FSU career.
Comparisons to Reid can only be a good thing, given the illustrious career that the subject of this article has had for the Seminoles.
However, Hunter has more size than Reid and has the potential to be the next great member of the Florida St. secondary.
Look at it this way Seminole fans, you may soon be losing Reid and Rhodes, but the future is very bright.
Feel free to let me know your thoughts and ideas!
Hit me up on Twitter @joefitz1014.
Keep Reading

Florida State Football: Like this team?