Philadelphia 76ers: 5 Reasons Bringing Back Spencer Hawes Is Not an Option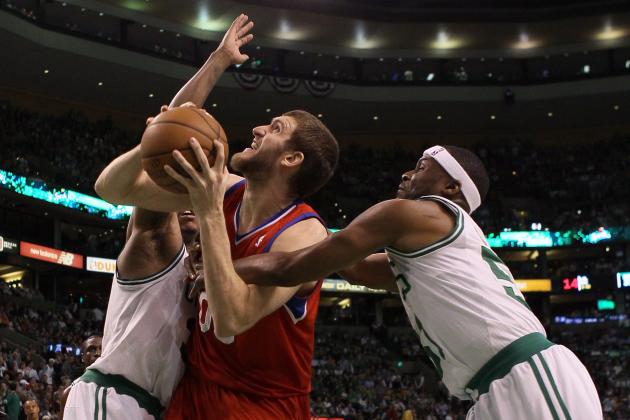 Elsa/Getty Images

With the 2012 NBA draft just a couple weeks away and the NBA season coming to a close, the Philadelphia 76ers find themselves in a spot to make key franchise decisions that will effect the future of the team.
One important issue at hand is what to do with center Spencer Hawes.
Well, there should be an easy answer to this issue: Do not bring him back.
It's not that I dislike Hawes because he could be a great player to have come off the bench. However, the Sixers lack depth at the five, and he needs to start.
Hawes is a nice young player, but it would not be wise for the Sixers to bring him back for the following reasons...
Begin Slideshow

»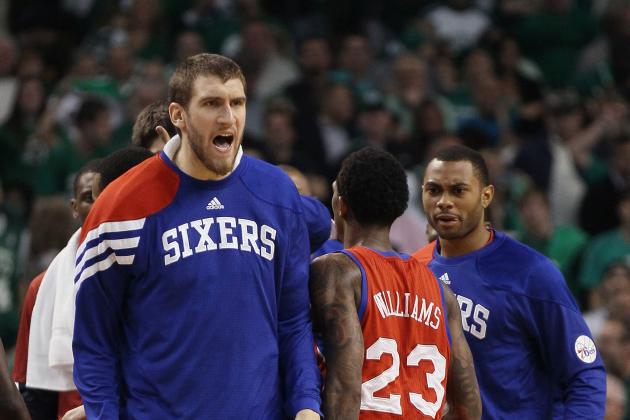 Elsa/Getty Images

This is pretty straightforward. Hawes is definitely better off as a player contributing off the bench.
He showed this year that he's not a sufficient starting center in the league. He may be decent at certain aspects of the game, but he is not that commanding and dominant center that the Sixers need to put out on a nightly basis.
If the Sixers were to keep him, then they'd most likely keep him starting at the five because there would be no other options. They need to avoid that from happening.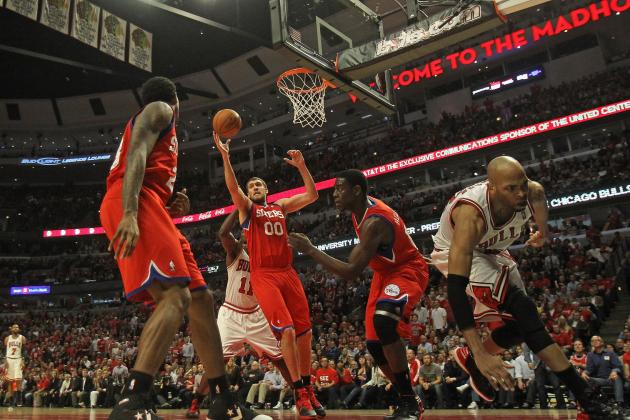 Jonathan Daniel/Getty Images

This almost carries on from the last point because it shows why he isn't an effective starter.
Although Hawes started off strong, that original spark left him after he returned from his injury.
In the opening month of December, Hawes was averaging 12 points and 12.5 rebounds per game. Plus, shortly after, he recorded three double-doubles and soon went down due to injury.
When he came back? Well, his dominance left just as fast as he got it.
In his final 23 games in returning from injury, he only recorded two double-doubles oppose to the six he had in his first 12 games.
He did show up in the first round of the playoffs against the Chicago Bulls, but he did not fulfill the need of consistent production during the season that the Sixers needed him to.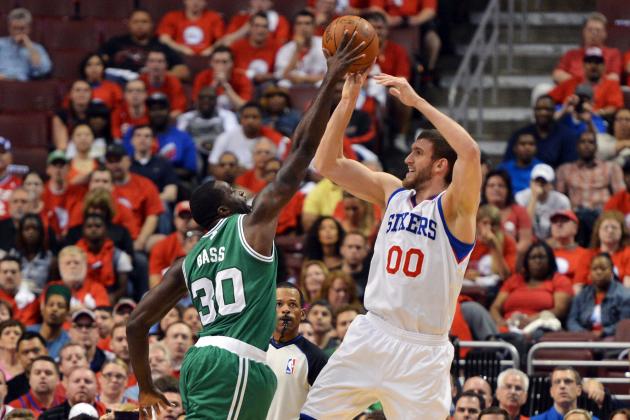 Drew Hallowell/Getty Images

Hawes isn't exactly what you would call the strong low-post presence the Sixers have been looking for. In fact, quite the contrary.
The Sixers have been craving a player who gets down-low, posts ups and grabs boards. However, Hawes likes to settle for mid-range jumpers, passes often and is not an aggressive force on the boards.
For being over seven feet tall, I expect more than 7.3 rebounds per game.
In today's game, you need a tough big man to succeed. Hawes does not fill that void.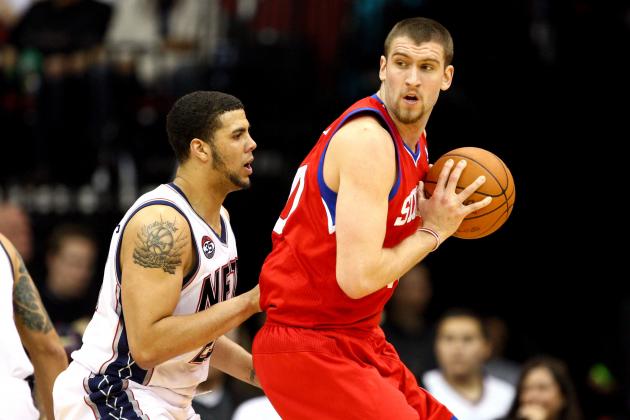 Chris Chambers/Getty Images

If the Sixers do not re-sign Hawes, they would open up cap room.
Since the Sixers are building for the future, they should always have money left to spare on a player who could potentially be a key asset to the team.
Even if they wouldn't bring in a big-name guy, it would make their cap more expendable to take in players in trade.
It's never a bad thing to have cap space and save money.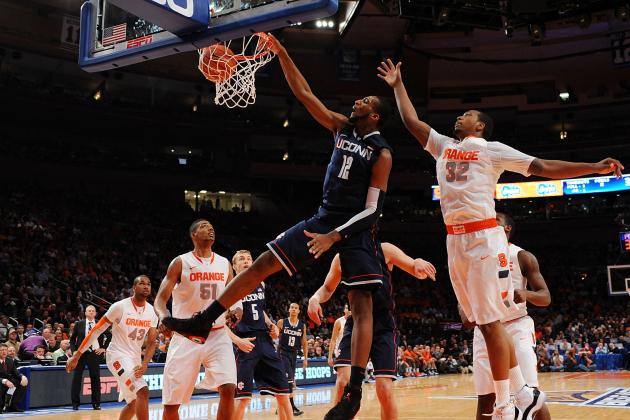 Michael Heiman/Getty Images

The Sixers have way too many options to consider over Hawes where they currently stand.
Talks have sparked that the Sixers may be interested in trading as high up as the second overall pick.
If they decide not to re-sign Hawes, amnesty Elton Brand and trade Andre Iguodala to move up in the draft, they have much better alternate options. With this, they could draft a big like Andre Drummond (if they moved high up) or sign a big-man free agent.
Drummond would be a great add, and if they couldn't get that high, then there are other options in free agency like JaVale McGee.
The Sixers have a lot of possible routes to take this offseason because they have the ability to make a lot of different moves. What they will do, we don't really know. But what we do know is that the potential options are better than what they currently have in Hawes.