WWE No Way Out 2012: Why Dolph Ziggler Is Headed for a Main Event Career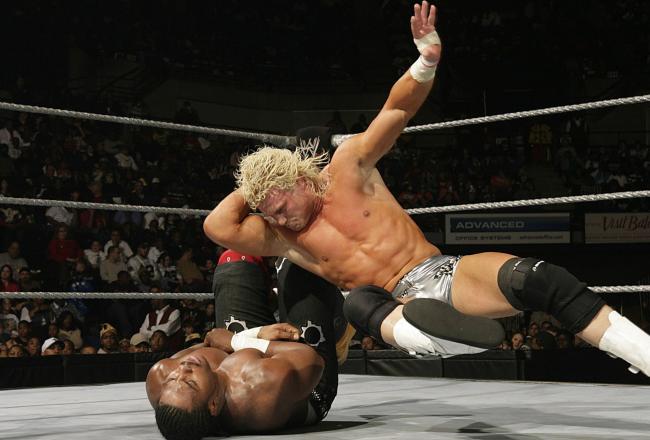 Photo: WWE

Dolph Ziggler and Sheamus had an outstanding match at No Way Out, and they had another great match on SmackDown this past Friday.
With Ziggler constantly performing above most of the main-event players in WWE, it seems only logical to assume that he will someday be main-eventing WWE PPVs.
Ziggler is being used in a way that we do not see many people used anymore. The buildup for him has been slow over the course of his career, but it may be picking up soon.
Dolph Ziggler has been employed for eight years with the WWE. In that time, he has had as up and down of a career as anybody.
Ziggler spent his college career as a standout wrestler, gaining more wins for Kent State's wrestling team than anyone in history while he was there. He was first brought into WWE as a caddy to Kerwin White, and then he was sent back to developmental before debuting as Nicky of the Spirit Squad.
As the last remaining member of the Squad still employed, Ziggler has proven that he was better than his first two gimmicks, and he has taken himself to another level of competition by performing on all cylinders every time he steps in the ring.
Ziggler reminds me a lot of Shawn Michaels in that both men had similar rises in WWE.
Which Title will Ziggler win next?
Both men had rocky starts with the company, and both eventually broke out as mid-card singles stars after breaking away from teams. Neither superstar was pushed to the top right away, but rather, both worked their butts off week after week to have the best matches on the card.
Like ZIggler, Michaels had many failed attempts to gain the WWE Championship before finally gaining the ultimate prize for the first time at WrestleMania 12.
Ziggler may be a one-time World Champion, but he never actually won the belt in a match. And he lost it right after being awarded the vacant title, so most fans forget or ignore that quick title reign.
When Ziggler does finally win the big one for the first time in a big-match situation, it will validate his entire career.
He has worked to be known as one of WWE's best in-ring performers, and he has stolen the show on numerous occasions when he is not even in the main-event match. His athleticism, dedication to improving and work ethic should be a measuring stick for all wrestlers looking to break out in WWE.
He can also sell better than anyone in WWE. Because of that, he sometimes finds himself being used to get others over, but he still goes out there and does it with style.
Whether he has two minutes or 20, we know we will see Ziggler put forth his best effort every time he steps through those ropes.
This article is
What is the duplicate article?
Why is this article offensive?
Where is this article plagiarized from?
Why is this article poorly edited?