Predicting the Fate of Every Pittsburgh Steeler in a Contract Year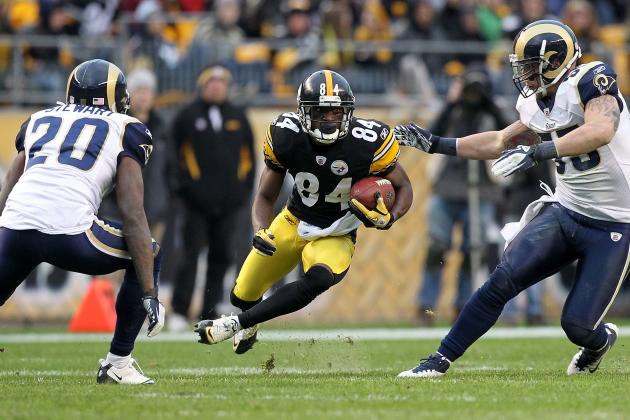 Karl Walter/Getty Images

The Pittsburgh Steelers' offseason has been all about WR Mike Wallace and whether the team would give him a long-term contract.
While that situation has yet to be resolved to this point, it's never too early to look ahead to next offseason in 2013.
Here are my predictions for every player currently on the Steelers who is set to be an unrestricted or restricted free agent after the upcoming season.
Begin Slideshow

»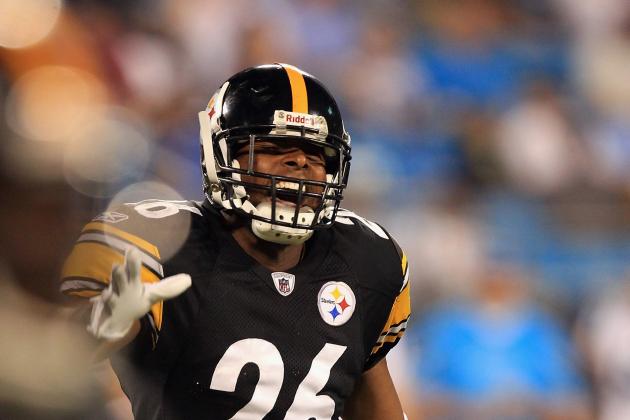 Streeter Lecka/Getty Images

Unrestricted
When the Steelers signed Will Allen in 2010, I thought he would be a great addition and a definite upgrade as a backup safety from Tyrone Carter.
In his three seasons with the team, Allen is nothing more than a special-teams player and Ryan Mundy is used as an extra safety ahead of him when one is needed.
I honestly do not understand why Will Allen is still on the team at this point, and if he makes the 53-man roster, I see this being his last season with the Steelers.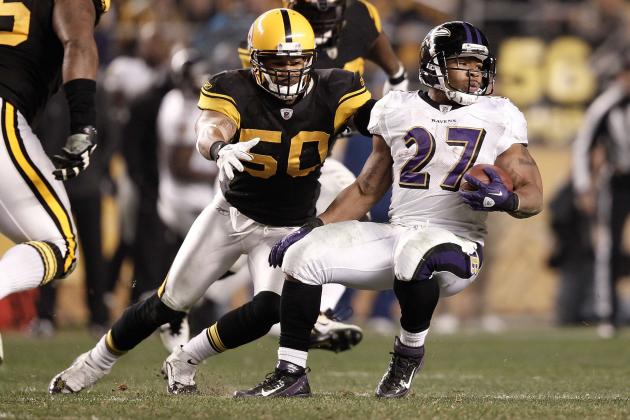 Jared Wickerham/Getty Images

Unrestricted
With James Farrior released, Larry Foote is the favorite to win the starting inside linebacker spot next to Lawrence Timmons, at least to start the 2012 season.
Foote's tenure as the starter in his second stint with the Steelers will be based on his play and the development of both Stevenson Sylvester and rookie Sean Spence.
Barring a horrible season by Foote or the team signing a legitimate threat to him, I see the Steelers keeping him next year at least as a veteran backup.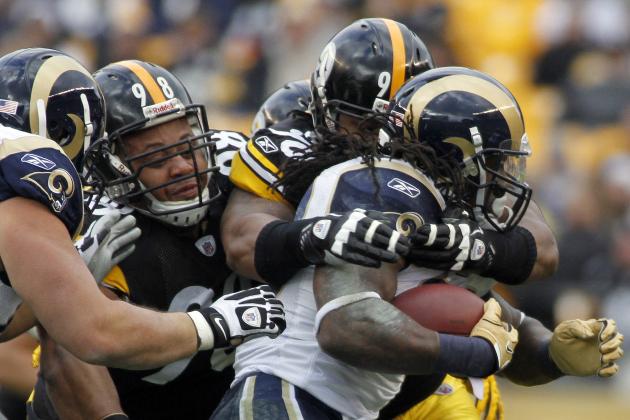 Justin K. Aller/Getty Images

Unrestricted
Casey Hampton is hopeful that he could be healthy enough to play Week 1 against the Denver Broncos however, there is a strong possibility that he starts the season on the PUP list.
The Steelers just drafted Alameda Ta'amu as the future at the NT position with Steve McLendon as another veteran presence on the defensive line.
Regardless of whether Hampton is playing in Week 1, this is going to be his last season with the Steelers and he will probably retire.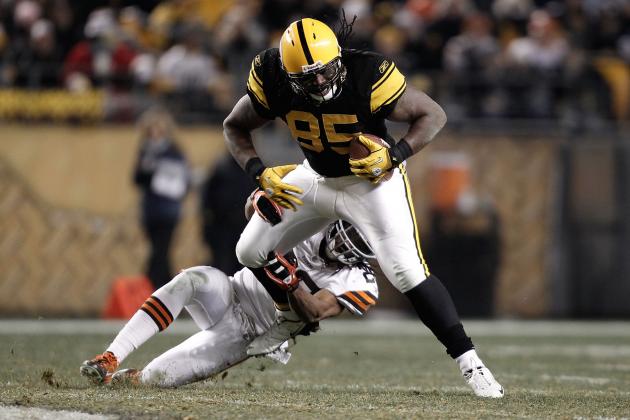 Jared Wickerham/Getty Images

Unrestricted
David Johnson is going to be in a huge competition with Will Johnson to even make the team this year as the starting FB.
I give David the edge at this point before training camp only because of his experience; however, he is really going to have to earn his spot this year.
In the end, David Johnson will be on the team this season, but I do not see him being brought back next year.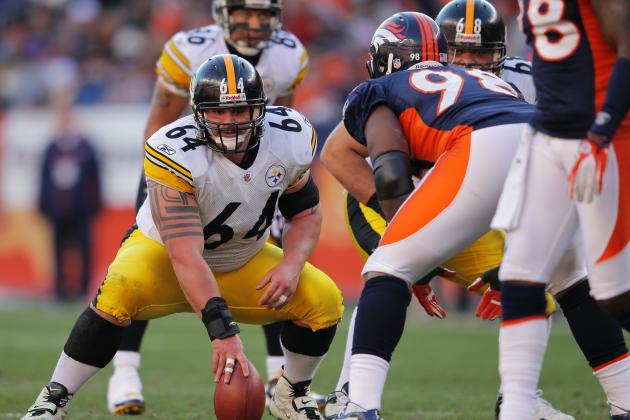 Doug Pensinger/Getty Images

Unrestricted
Doug Legursky is a very valuable piece to the Steelers offensive line rotation as both a backup guard and center.
The Steelers have had a ton of injuries on the offensive line the past few years, and Legursky's versatility is why he maintains a spot on the team.
Even though Legursky isn't a top starting-caliber player, he is still a vital part to the Steelers depth on the line and he will be brought back after this season.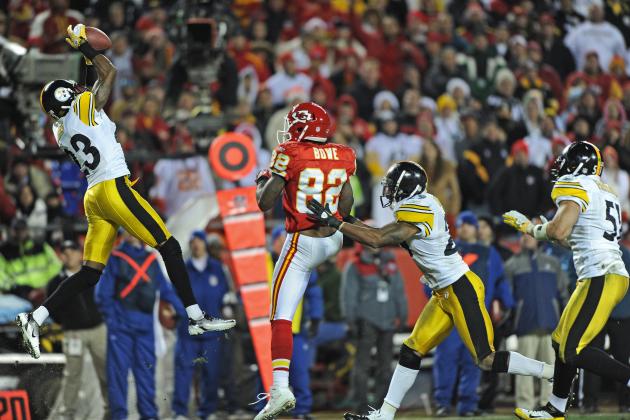 Peter Aiken/Getty Images

Unrestricted
I thought Keenan Lewis played pretty well in his time last season, and the starting corner job across from Ike Taylor is his to lose in training camp.
Although I don't necessarily agree that he'll make the Pro Bowl, I fully expect Lewis to keep that job with Allen and Brown being used in nickel and dime packages.
Lewis may not put up huge numbers, but I am still high on him and I definitely see him being back with the Steelers past this season.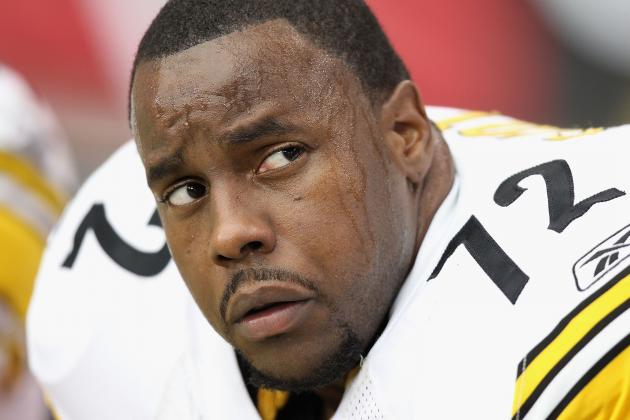 Christian Petersen/Getty Images

Unrestricted
Jonathan Scott was a good spot starter for the Steelers when they went to the Super Bowl against the Green Bay Packers.
Ever since then, Scott has been terrible, and I really do not expect him to even make the team out of training camp this season.
If for whatever reason Scott makes the team this year, he will not be brought back next season, which shows how bad he has been given the current lack of depth at OT for the Steelers.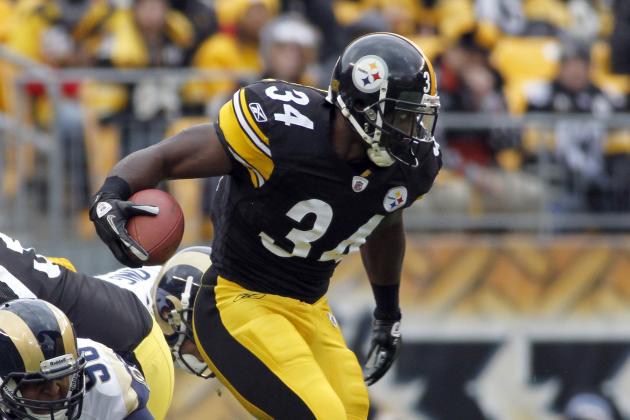 Justin K. Aller/Getty Images

Unrestricted
Most Steelers fans are not really happy with Rashard Mendenhall, from his fumble in the Super Bowl to his bad season last year.
Take all that and then add the fact that he is probably going to miss most of the season recovering from his ACL tear he suffered in Week 17 last season and I do not have much optimism here.
The problem is that Mendenhall is probably going to want top RB money, and there is no way that the Steelers are going to give him anywhere near that, which means Rashard will go elsewhere.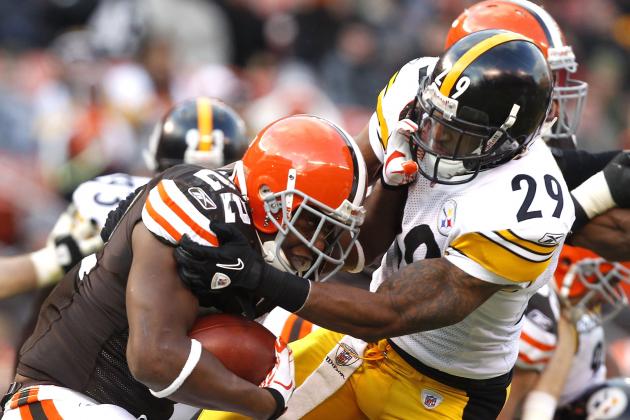 Matt Sullivan/Getty Images

Unrestricted
Ryan Mundy is most known at the moment for biting on the play-action pass that Tim Tebow torched the Steelers on in the playoffs.
In reality, Mundy has been a solid backup safety for the team and will probably be starting in place of Ryan Clark against the Denver Broncos in Week 1.
Until the Steelers really invest in another safety either through the draft or free agency, there is no reason to believe that Ryan Mundy wouldn't be back after this season.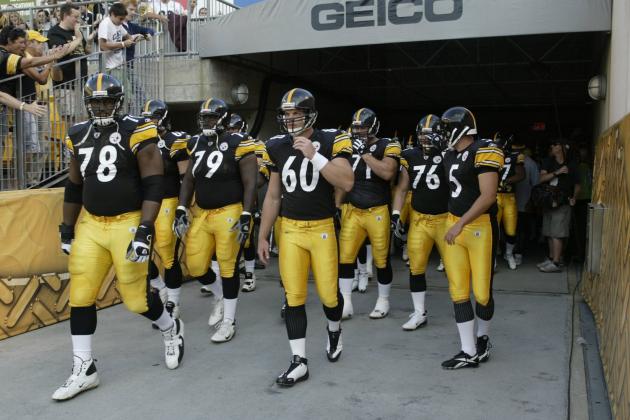 Rick Stewart/Getty Images

Unrestricted
It seems like every year, the Steelers bring in someone to compete with Greg Warren, and every year, he comes out on top.
The only real problem the Steelers have had with Warren are the knee injuries that he has suffered in his career.
The long snapper is one of the more unheralded and more important positions on a team and Greg Warren will be back on the Steelers.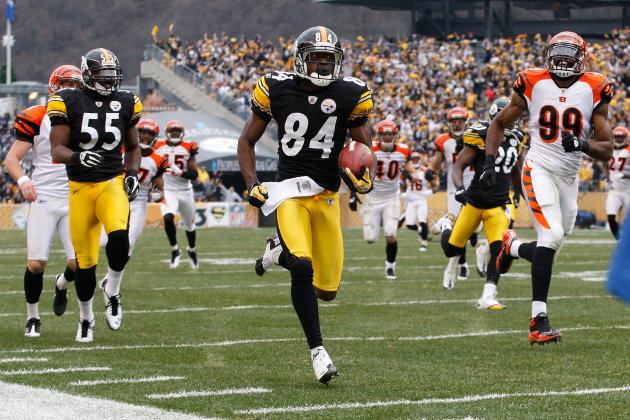 Jared Wickerham/Getty Images

Restricted
Antonio Brown will easily be the Steelers top priority next offseason, just like Mike Wallace has been this offseason.
The only difference is that Brown has said that he is not going to go the same route that Wallace has gone in his pursuit for a long-term deal.
Brown has been a model citizen and player for the Steelers, and there is no way the team doesn't get a long-term deal done with him next offseason.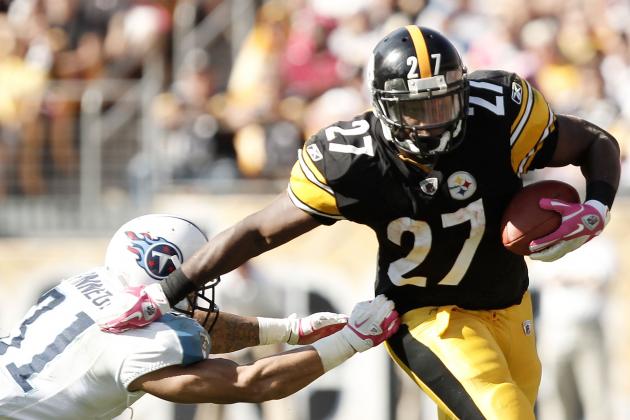 Jared Wickerham/Getty Images

Restricted
Jonathan Dwyer has shown spurts of his potential here and there; however, this upcoming season will be his make-or-break year.
With Rashard Mendenhall out for most of the year, Dwyer is going to get his shot to play alongside Isaac Redman, Baron Batch and Chris Rainey.
Dwyer may not explode this season, but he is going to do enough to at least be brought back to camp next season.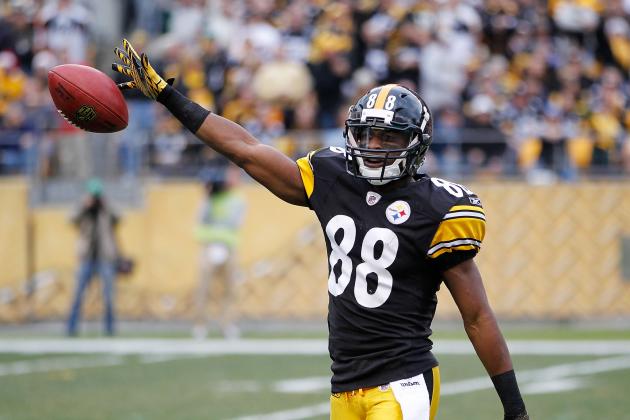 Gregory Shamus/Getty Images

Restricted
This is going to be a very big season for Emmanuel Sanders, given that he has shown to be a little injury-prone in his first two seasons.
Sanders has the talent to be a great No. 3 receiver for the Steelers; however, he is not going to get big money from the team.
There is a chance another team could like Sanders enough to try and sign him away, but that possibility aside, Sanders will be back with the Steelers.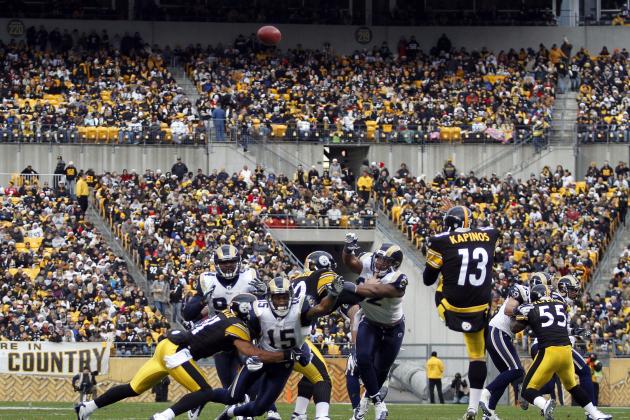 Justin K. Aller/Getty Images

Restricted
Jeremy Kapinos stepped in for the injured Daniel Sepulveda last season, and now it is his job to lose against rookie Drew Butler.
That being said, I do not think Butler is going to unseat Kapinos at this point, and he'll be back with the team for another season.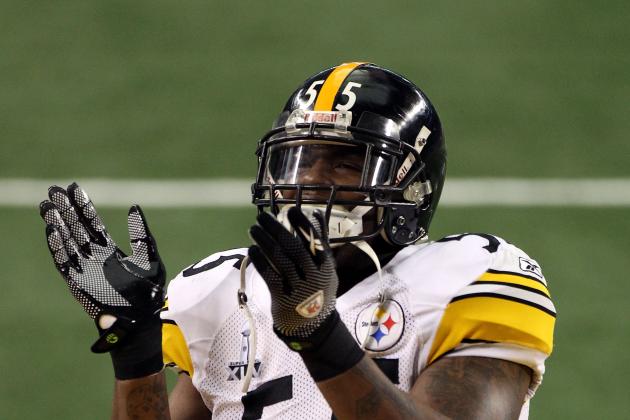 Streeter Lecka/Getty Images

Restricted
Before the Steelers just recently signed Brandon Johnson, Stevenson Sylvester's spot on the roster was never really in question.
I myself have been very high on Sylvester and I thought he would actually contend for the starting inside linebacker spot vacated by James Farrior.
Now I think Sylvester is going to have to fight to even make the roster this season, and this will probably be the last season with the Steelers for him.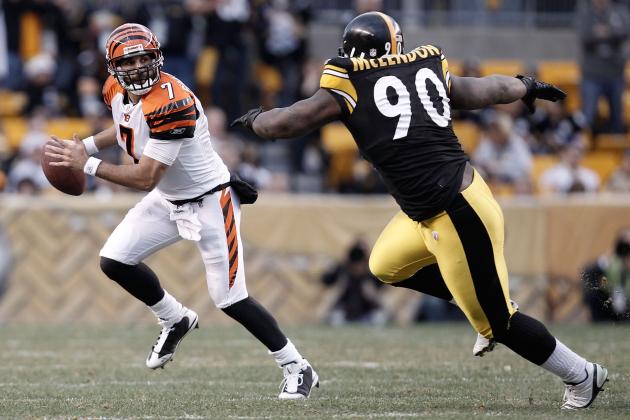 Jared Wickerham/Getty Images

Restricted
With Casey Hampton probably missing most of the season, Steve McLendon becomes a very important member of the Steelers defense.
McLendon is going to be competing with Alameda Ta'amu for time in the future; however, right now it should be McLendon's job.
Steve McLendon is a solid backup on the defensive line and he will definitely be back with the Steelers beyond this upcoming season.