WWE No Way out 2012 Live Stream: Stars to Watch During Sunday's PPV
June 17, 2012

Gaye Gerard/Getty Images
With the 2012 WWE No Way Out pay-per-view just a few hours away, the time to find the right live stream is upon us. Don't be left in the dark and miss the amazing show!
The lowered expectations of the PPV will have many fans choosing to stream the show, but the action from three stars in particular will make this event worthy of a viewing.
Where: Izod Center, East Rutherford, N.J.
When: Sunday, June 17, 8:00 p.m. ET
Watch: PPV
Live Stream: WWE.com ($44.95)
Full Card
Triple H is advertised to appear
John Cena vs. Big Show – Steel Cage Match
World Heavyweight Champion Sheamus vs. Dolph Ziggler
WWE Champion CM Punk vs. Daniel Bryan vs. Kane – Triple Threat Match
Intercontinental Champion Christian vs. Cody Rhodes
Divas Champion Layla vs. Beth Phoenix
United States Champion Santino Marella vs. Ricardo Rodriguez – Tuxedo Match
Brodus Clay vs. David Otunga
Stars to Watch
Daniel Bryan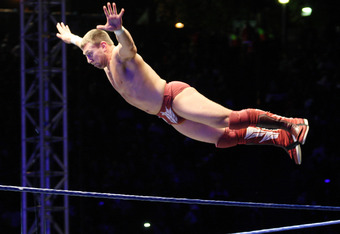 Gallo Images/Getty Images
While there is no question anymore that Daniel Bryan is the best technical wrestler in the WWE, it has been the development of his heel persona that has the WWE Universe falling all over him.
With a huge WWE title match between Bryan, CM Punk and Kane, there is no doubt that A.J. will likely help one of the participants. I have my money on him helping Bryan.
Adding a heel accomplice will further launch Bryan into the upper-echelon of superstars in the company. Plus, having Punk chase the title is always a plus.
Dolph Ziggler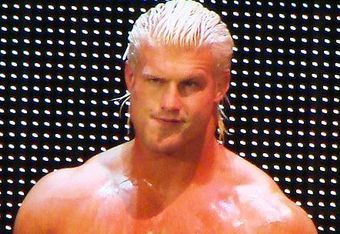 While there aren't too many fans with the illusion that Dolph Ziggler will walk out the Heavyweight champion, this is the chance for a fan favorite to launch himself into the main-event stratosphere.
HBK style.
Ziggler doesn't have to win, but WWE must give them at least 15 minutes to go out there and sell an amazing match. Fans know they both can do it, and now Vince McMahon will see Zig-Zag's talents in a big-time spot.
Cody Rhodes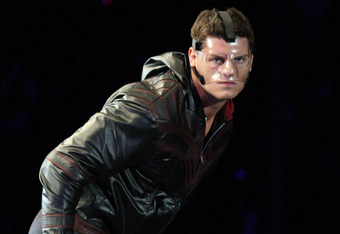 Gallo Images/Getty Images
After several months of solid progress, No Way Out will be Cody Rhodes' biggest test to date. If Christian and Rhodes can put on a stellar match and save the middle of the PPV, the WWE could view Cody as a possible WWE or Heavyweight title contender.
Christian has no problem selling out for his opponents, so Rhodes must take advantage and prove he is ready to be a star.
With Randy Orton's troubles, now is the time for the mid-card talent to become a main-event star.
Check back for more on the World Wrestling Entertainment as it comes, and visit Bleacher Report's Wrestling Page to get your fill of WWE/TNA. For more Wrestling talk, listen to Ring Rust Radio for all of the hot topics you just can't miss (some language NSFW).