Tampa Bay Lightning: 2012 NHL Mock Draft (Rounds 1 & 2)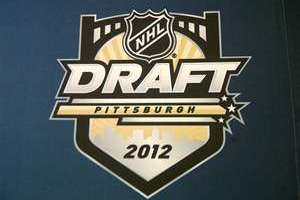 General manager Steve Yzerman of the Tampa Bay Lightning had three priorities going into this offseason.
First, he wanted to find a goalie for the future for the Bolts. He hopefully accomplished that goal by trading for G Anders Lindback a week before the 2012 NHL Draft (June 22-23), which will be the 50th all-time draft for the league.
Yzerman also wants to improve the defense of the Lightning as well as add depth to his forward lines.
Luckily for the Yzerman and the Lightning, this particular draft is very deep in terms of talented defensemen.
Barring some more trade activity, the Lightning have two selections in Round 1, the 10th pick and the 19th pick. The Bolts had three selections in Round 2, but traded away two of them in the move for Lindback. The Lightning still have the 40th pick in the second round.
The Lightning could get an additional second-round pick this year because of the Pavel Kubina trade to the Philadelphia Flyers last season. The Florida Panthers have rights to that pick and they can either give the Bolts the pick in 2012 or 2013.
Tampa Bay also has picks in all the other rounds (3-7) of the 2012 NHL Draft, but I am only doing a mock draft for the first two rounds.
Begin Slideshow

»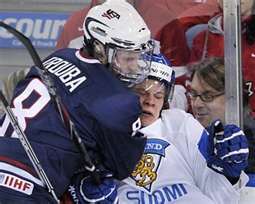 sports.yahoo.com
Height: 6'2"
Weight: 195 lbs.
Shoots: R
Jacob Trouba is a complete defender who also has a booming shot, perhaps the best in the draft. Would be excellent on the power play. Very rugged and tough, plus has great balance and feet when he is defending.
Trouba was born in Minnesota and has committed to the University of Michigan for 2012-2013, but the draft could change all that.
Just turned 18 in February. Played very effectively against bigger and older players. Will be a real force once he fills out his frame.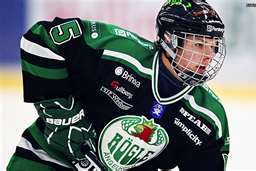 www.roglebk.se
Height: 6'3"
Weight: 196 lbs.
Shoots: Left
Hampus Lindholm is a solid player who has a two-way game, but is more of a stay-at-home defenseman. Rarely makes mistakes. Is very safe with the puck. Will out-muscle players against the wall. Very agile for his size.
Like newly acquired G Anders Lindback, Lindholm hails from Sweden.
Just turned 18 in January. Will get bigger and stronger as he gets older.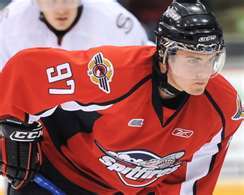 legrandclub.rds.ca
Height: 6'1"
Weight: 195 lbs.
Shoots: Left
Brady Hail will probably be a wing in the NHL, but he has also played C. Is still developing his offensive skills, but he always plays outstanding defense, which is a big plus playing for a coach like Guy Boucher of the Lightning.
Had 22 goals and 30 assists in 2011-2012 for the Windsor Spitfires of the OHL.
Just turned 18 in March.