US Open Golf 2012: Analyzing the Most Polarizing Golfers in the Tournament
David Cannon/Getty Images
As the 2012 US Open heads into Sunday, it has once again shown golf fans why it is one of the most prestigious tournaments.
With many big names missing the cut, new doors have been opened for others to step up and shine through.
However, there are still some veterans hanging around as the last day begins. Some are very much at the top of the leaderboard. Others, not so much. Either way, they all continue to be followed and talked about.
There are many golfers who define and represent the PGA Tour, creating polarization of opinions. Past names can include the likes of Hogan, Nicholas and Palmer.
Their dominance, presence and consistency over the rest of the field are what make them stand apart. From golf course to golf course, they have a huge gallery following them, ringing with both cheers from their supporters and maliciousness from their detractors.
What makes these players polarizing, though, is that no matter what anyone else says, they believe they are great, and they believe they can drive and putt their way to victory on any course.
So as the fourth day begins in San Francisco, here are some of the polarizing figures of the greens who have stirred many opinions at the Olympic Club.
Woods is an obvious one. After being tied for the lead at the beginning of Day 2, he struggled and now finds himself tied for 14th.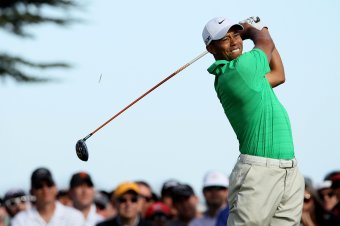 Jeff Gross/Getty Images
Having won 14 majors throughout his career, many would consider Tiger Woods the greatest golfer ever to play the game.
However, in the past couple of years, Tiger has been surrounded by scandals, lost several big-name sponsorships and had not won a tournament until the Memorial last weekend. This had caused many people to create negative opinions about the 36-year-old, which ultimately tainted his name and image.
Everywhere he plays, he still continues to have a huge following. Many fans are those who stuck by his side through thick and thin. Others follow just to see if he still has it in him, ready to criticize every stroke he makes.
What makes Woods a generation-defining player, however, is his continued passion and emotion for the game of golf. Even if he still has a "dark cloud" over his head from all of the past drama, he still goes out week after week, consistently near the top of the leaderboard, and is ready, willing and able to prove his critics wrong and show his defenders why they are right.
Even though Phil Mickelson finds himself tied for 42nd and at the bottom of the leaderboard, he is still considered one of the most polarizing players in this tournament.
Like Tiger, he has won his fair share of majors and is easily mentioned in the greatest player discussion.
While the lefty as of late has not been playing his best, he has still been in contention for several tournaments this year, his storming comeback at the 2012 Masters being the most notable.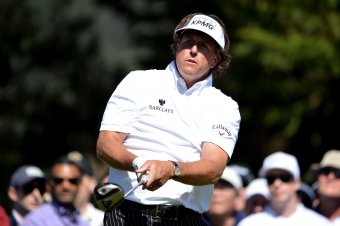 Stuart Franklin/Getty Images
Mickelson almost always has a huge following wherever he plays, filled with support and criticism. His non-believers say he has already reached his peak and is on the downslope of his career. His supporters say his late runs in tournaments show he still has it in him.
The 42-year-old has not really had any controversy, but has sometimes gotten a reputation for being too over-confident and not having the game to back it up. One thing that cannot be argued is the effort and the passion he has put into his game.
His various foundations have raised so much money and helped several people all around the country. This year, he was elected into the Hall of Fame, and to his supporters, rightfully so.
Despite these great accomplishments, Mickelson must still ward of his critics, which is why even if he has not been in the win column as of late, his notable late-round runs keep him as one of the representing names on the tour.
Lee Westwood
After hitting the lowest round of the day at 67, Westwood finds himself tied for fourth and three strokes off the lead. This is the Olympic Club, so anything can happen.
The English golfer may not have any major wins like Woods and Mickelson, but he has certainly made a splash, becoming more and more popular as of late.
He is dominating the European Tour, having won 22 times, but his countless top-10 finishes in PGA tournaments is what brings his name into the polarizing figure talk.
Many fans have quickly jumped on his bandwagon and believe he is bound to win a major in the next year, while others believe he will never break through. Whatever they say, Westwood's consistent play and endless energy have shown that he is a force to contend with.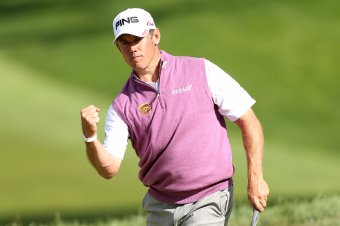 Ezra Shaw/Getty Images
With his great finishes, Westwood has jumped his name into the discussion and shown why his supporters believe he is still in his prime. If he were to win a major, then he could silence his critics about how he is not good enough and prove that he is an elite and defining golfer.
Jason Dufner
Dufner has been relatively quiet and under the radar during this weekend's tournament. Heading into the final day, he is only four strokes back and very easily in contention for the title.
Considered the hottest golfer by some heading into the US Open, Dufner is included on this list because of the talk he has created within the last couple of months. On April 29, he won his first tournament at New Orleans. The following week he got married, and he followed that with a win at the HP Byron Nelson Championship.
This incredible run has washed away some of his criticisms following his collapse at the 2011 PGA Championship, from which some believe he still has never recovered, attributing his recent success to luck.
While the 35-year-old golfer does not have any majors and only a couple of wins on his resume, Dufner has certainly put his name on the map.
His lack of emotion also stirs some opinions. His critics say he has no passion, and his supporters say he does not need to outwardly show his drive and love for the game for people to know he has it.
Similar to Westwood, Jason Dufner has proven he cannot be overlooked. He is certainly one of the up-and-coming golfers on the tour who will begin to shape and define a newer class of PGA stars.
This article is
What is the duplicate article?
Why is this article offensive?
Where is this article plagiarized from?
Why is this article poorly edited?