Since WrestleMania XXVIII, the WWE have built their company around the three dominant face characters of CM Punk, Sheamus and John Cena. Their images are synonymous with success, both in the ring and as marketable entities who sell large amounts of merchandise, which has maintained the WWE's profitability during a time of poor ratings and media criticism.
However, it would be disastrous for the future of WWE television if all three wrestlers win cleanly at No Way Out because their opponents are the last legitimate threats to their dominance.
The problem can be spotted in the recycling of opponents between the three men. Cena is currently in a rivalry with John Laurinaitis, but this was CM Punk's feud a few months ago. Meanwhile, Daniel Bryan went from losing his World Heavyweight Championship feud to Sheamus to an immediate feud over the WWE Championship with CM Punk.
Remarkably Chris Jericho, who was CM Punk's opponent before Bryan, made the opposite transition to face Sheamus in a Fatal Four-Way Match so the two champions literally swapped opponents from one pay-per-view to another.
Even those men who are challenging their opponent for the first time at No Way Out have a recent loss against one member of this dominant trio.
Kane feuded with Cena for the best part of three months towards the tail end of last year. Dolph Ziggler feuded with CM Punk at the same time and has two recent losses to his No Way Out opponent Sheamus and Big Show who hasn't fought the champions in this current run, having only recently turned heel, does have history with Cena from earlier in his career.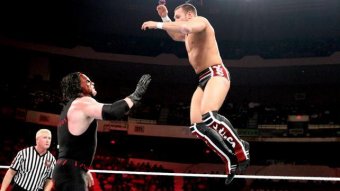 If the four championship contenders lose to their face opponents this Sunday, they will need months of rehabilitation before they can be seen as legitimate challengers again.
This leaves few options for future challengers who would be immediately ready to step in and have a great feud with one of these men. Cody Rhodes is the obvious exception, but he cannot feud with all three men at the same time.
The other options are far less appealing to the average fan. Newcomers like Antonio Cesaro and Damien Sandow have the wrestling ability, but are being built slowly, so rushing them into a high-profile feud would potentially damage their long-term hopes.
Heavily pushed returnee Tensai may have come across as dominant in the beginning, but he has failed to connect with the crowd. The Miz is away shooting The Marine 3 and those who are left, including former world champion Jack Swagger, have failed to win one match in five since the turn of the year.
To some extent, this situation has been forced upon the WWE by a series of bad injuries to top guys.
Mark Henry, who was so brilliantly built up as a championship contender last year, has been forced out of the ring to have surgery on injuries that have hampered him for the last six months. Wade Barrett, who looked like Sheamus' natural opponent after WrestleMania, has been missing since February with an elbow injury, while Christian and Sin Cara have only recently returned after long-term absences.
The last two weeks have seen more injuries as both R-Truth (ankle) and Alberto Del Rio (concussion) have been forced off the No Way Out card.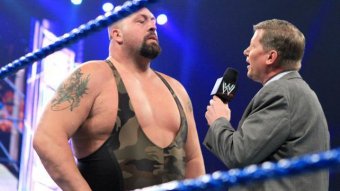 Suspensions have also caused this issue with the highest-profile absentee Randy Orton failing a wellness test, which meant a 60-day ban from wrestling. This is a huge blow as Orton is seen as the fourth member of this group in many people's eyes, and would have been a name that could have challenged any one of the champions at any time.
Jericho (desecrating the Brazilian flag) and Rey Mysterio (wellness test violation), who could have been plugged into a championship feud, are also missing due to suspension.
This leads to the inevitable conclusion that the WWE must allow at least one of their top faces to lose so they can maintain one of these feuds through to Money in the Bank and beyond.
This would inject excitement, especially if one of the champions loses, as a chasing face against the dastardly heel is one of the classic wrestling storylines. This would create momentum as the WWE approaches their landmark 1,000th show.
There is an argument that the WWE wants to maintain their three untouchables for the 1,000th show so they can have their celebration without having to break anyone's character. The counterargument is that the impact of a good chase story, leading to a face winning the championship at the 1,000th show, would be an even better celebration.
Maintaining the current status quo would lead to some very tepid action in the run up to RAW's 1,000th show, and that could take away from this event.
The WWE has relied on their three dominant faces to get them through a tough time. Now they need to depend on a good storyline carrying the company through the next stage of their development. This will allow the roster to recover and give someone else the chance to shine.
Choosing to go the other way could lead to an exodus of fans as wrestling will always be a battle of good versus evil, and one side can never be allowed to become too dominant.