Tiger Woods: Why Round 4 of 2012 US Open Is Most Pivotal of Golf Legend's Career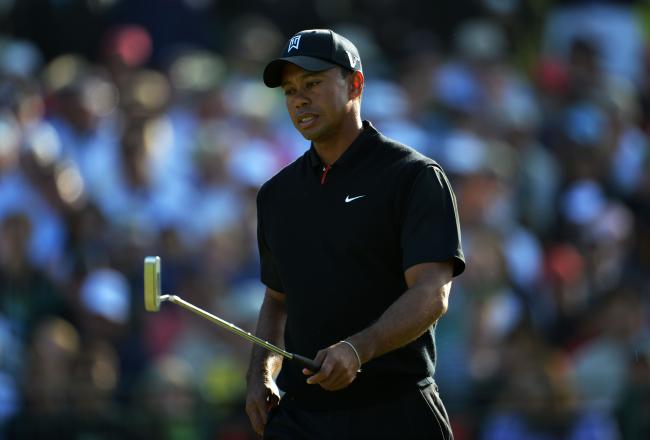 Stuart Franklin/Getty Images
Tiger Woods must maintain his position atop the leaderboard in Round 3 of Saturday's US Open action before we get to Round 4, but, in the case of an international icon, it is never too early to look ahead.
The remaining part of Woods' career relies on his success at the Olympic Club this weekend.
He can either win his 15th major and put himself back into golfing's good graces, or he can falter down the stretch and confirm many preconceived notions about his remaining abilities.
Woods is currently tied for first place with Jim Furyk and David Toms. All three are -1 through the tournament's first two rounds.
But 36 holes do not make a major victory. It's the latter half (Saturday and Sunday) that decide the champion in golf's biggest tournaments.
Woods must come through in Saturday's action, but Sunday's Round 4 is the most important round the golfing legend has ever played.
Let's take a look at why it's the most important, and what Woods must do to remain on top.
Make or Break
Woods has been the most scrutinized, analyzed and publicized golfer in the world since his career began in 1996.
Off-course incidents swayed those sentiments toward the negative side of the spectrum in 2009.
If Woods wants to shake those connotations, he must win the US Open. He hasn't won a major since the 2008 US Open, and has won just two tournaments since 2009 (both of which came this year).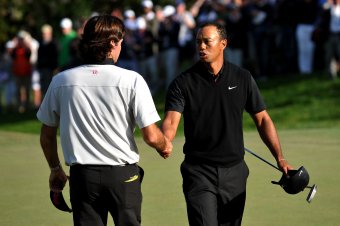 Stuart Franklin/Getty Images
Losing the US Open at this point would decimate Woods' future prospects.
In his head, he has to believe this is his opportunity to find his groove again. Blowing that opportunity would be devastating to his psyche, as well as his public perception.
Woods' opening rounds have created the biggest buzz (pertaining to golf) that Woods has faced in over two years. Now, he must traverse Saturday's stiff competition before entering the US Open's ultimate round.
All eyes are on him. They usually are.
It has never been like this before, though. This is a make-or-break scenario for Woods and whatever remains of his legendary golf career.
How Can Woods Win?
Woods' path to victory goes through his head first. He must withstand an inordinate amount of pressure, even for his standards.
He knows that he is on the verge of being "back." He also knows that blundering his fourth career US Open victory will all but end his credibility as a major, primetime performer.
Where do you think Woods will finish?
So far, Woods has been incredibly consistent. He overcame multiple bogeys on the front nine of Round 2, and seems to be on top of his swing unlike his other recent struggles.
He will need to continue making adjustments, stay strong and block out the impending media frenzy as we head into weekend play in San Francisco.
No one has more riding on this tournament than Woods. Toms and Furyk could collapse, and people wouldn't so much as blink.
But a Woods loss would be catastrophic.
He has faced tremendous pressure throughout his career, but Sunday's Round 4 is the most pivotal moment of his 15-plus year career.
Either win and return to golf's hierarchy, or lose and continue to drift beyond golfing's forefront.
This article is
What is the duplicate article?
Why is this article offensive?
Where is this article plagiarized from?
Why is this article poorly edited?