NBA Free Agency 2012: 7 More Realistic PG Options Than Deron Williams for Lakers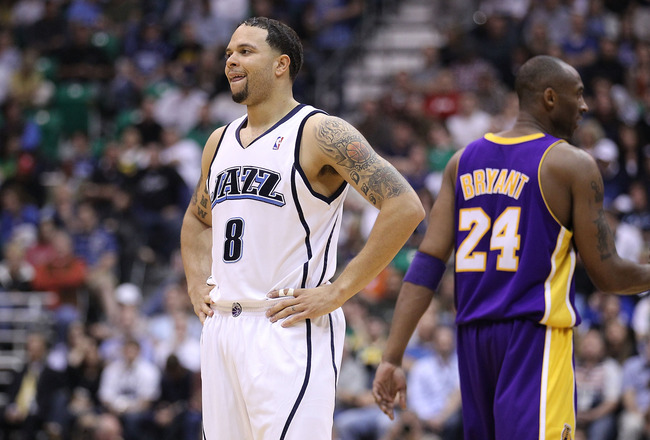 Jed Jacobsohn/Getty Images
As much as the Los Angeles Lakers nation would like to hope, star point guard Deron Williams is not a realistic option for the Lakers to seriously pursue.
Williams will be testing the free agency waters at the end of the season and rumors have him going to Dallas, or staying with his current Brooklyn Nets squad should they acquire Dwight Howard.
Regardless, the most talked about destination for Williams is Los Angeles, despite the fact that it's the least likely to happen.
As Mike Bresnahan and Mark Medina of the Los Angeles Times wrote, Williams to Los Angeles is just not feasible, mainly for financial reasons.
The Lakers are already far over the luxury cap and need to greatly diminish their salary—and not add another max contract.
A sign-and-trade would be the only conceivable option, swapping away Pau Gasol in exchange for Williams. However, the Nets would be able to find better options on the open market if they actively shop Williams around.
Williams isn't a realistic option at this point, but there is no denying the Lakers need to find a point guard, and fast. They don't have any cap space, and their only hope of signing anyone significant is the $3 million "mini" mid-level exception.
Here are seven more realistic options for the Lakers to pursue.
Goran Dragic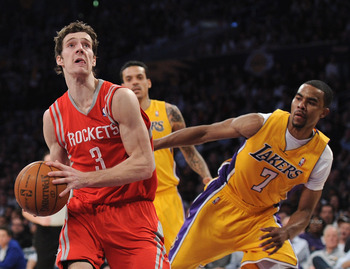 Harry How/Getty Images
As a starter in Houston last year, Goran Dragic averaged 18 points, 8.4 assists and 1.8 steals a game while shooting 49.0 percent from the field.
He split playing time with fellow guard Kyle Lowry, but Lowry came out last month saying he wanted to be traded, unless things were "addressed coaching-wise."
Will the Rockets trade Lowry and pay Dragic starter money to return?
Dragic may be a bit out of the Lakers' price range, but he's the second most talented free-agent point guard on the market—behind Deron Williams, of course.
Andre Miller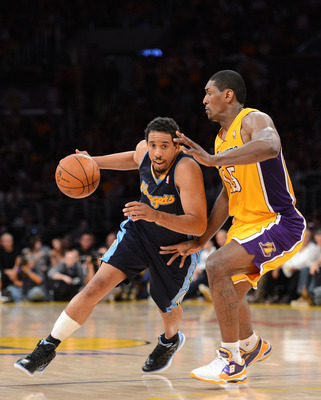 Harry How/Getty Images
Andre Miller played off the bench for Denver last year, but has since made it clear he wants to start next year and not return to the Nuggets as a backup.
He's still a talented player with a high basketball I.Q., and with his career winding down he'll certainly look to go somewhere that he might be able to win a championship.
Enter the Lakers.
His shooting has always been inconsistent, but with his excellent penetration skills and above-average defense, he'd be an improvement over Sessions.
He seems an excellent candidate to go after with the mini-MLE, and although he wouldn't be that sexy pickup Lakers fans are looking for, he'd be a solid sign.
Aaron Brooks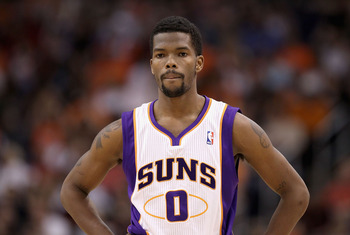 Christian Petersen/Getty Images
Brooks didn't play last year, as he spent half the season in China and the rest of it unsigned by the Suns, the only squad who could have picked him up. He will certainly command interest this offseason, but not so much where he'd be out of the Lakers' fiscal range.
Brooks isn't really a point guard, but a really short shooting guard. Still, as an offensive weapon he'd be a vast improvement over Ramon Sessions.
Kirk Hinrich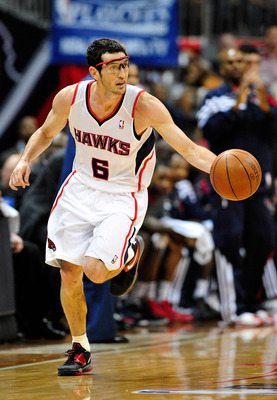 Grant Halverson/Getty Images
Call me crazy, but I think Hinrich has gotten a rotten deal for the past few years.
He can do just about anything you want out of a point guard, but has suffered injuries and setbacks that have primarily kept him on the bench.
Defensively, he's still above average for a guard and he's a crafty passer. He's certainly not young, so he's not a long-term fit by any means, but he could probably be had for very cheap.
I wouldn't be surprised to see the Lakers sign him, start him and revitalize his career.
D.J. Augustin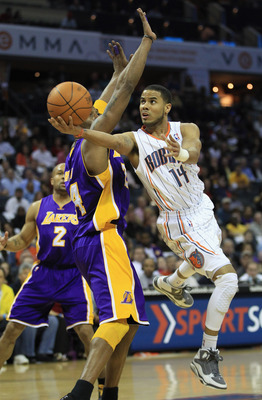 Streeter Lecka/Getty Images
D.J. Augustin says he wants to re-sign in Charlotte, but after a disastrous season for the Bobcats last year, you have to question if he really means it.
He's certainly not the future in Charlotte anymore, so I expect he'll take his talents elsewhere.
He's an above average shooter, although he struggled last year, and even with the awful roster around him in Charlotte he averaged 6.4 assists per game. Imagine what he could do with a roster full of actual talent.
Wherever he signs, I expect him to be a breakout performer next season when he actually has some talent around him. Aside from Dragic and Steve Nash, he'd be the best pickup for the Lakers.
Steve Nash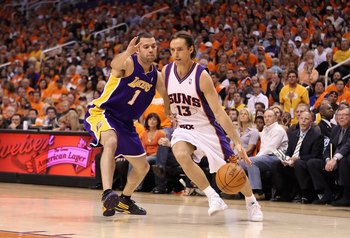 Christian Petersen/Getty Images
Nash has made it clear he would be content to leave the Suns in order to sign with a contender. If the Lakers are serious about making one more run at a championship, they should be knocking down his front door.
Defensively, he's a liability, but he'd provide the Lakers with everything else they need. He'd be the best shooter on the squad aside from Kobe Bryant, and his passing and ability to run a team are second to none.
If Nash signed with the Lakers, he'd provide a stability and consistency the team really needed. He and Kobe could easily make one more run for a ring before they fade into the NBA sunset.
Ramon Sessions
Brett Deering/Getty Images
Sessions shined when he first got to Los Angeles, but he wore out his welcome very quickly. His inconsistent play was exactly the opposite of what the Lakers needed out of their point guard.
The Lakers overpaid for Sessions, giving up their first-round pick in this year's very deep draft to Cleveland. Still, the Lakers may have little choice but to re-sign him. After last year, he won't command a huge paycheck, and they hold his Bird Rights, so negotiations won't be as difficult as they would be without that.
Keep Reading

Los Angeles Lakers: Like this team?