Euro 2012 Schedule: Matches That Will Allow Heavy Favorites to Cruise
June 16, 2012

Jamie McDonald/Getty Images
That's why they play the game.
Euro 2012 is providing clear-cut examples of how anything and everything can happen in any given game. With the final slate of games set to begin Saturday, there is plenty left to decide.
But that won't be the case in the final slate of games. 
Here are some favorites who will cruise to a victory.  
Italy vs. Republic of Ireland - June 18
Republic of Ireland has been less than stellar in its first two games. That's putting it nicely.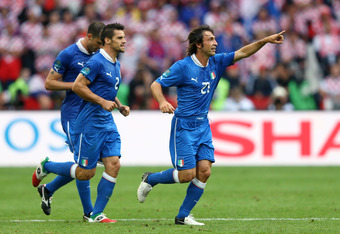 Clive Mason/Getty Images
They can't score (one goal) and they can't defend (seven goals allowed). This recipe will get you eliminated after three games.
In this case, this recipe will get you eliminated after two games. 
Italy, however, are still in the hunt for the knockout stages. After two 1-1 draws, Italy will need a victory and some help from Spain.
Prediction: Italy 2, Republic of Ireland 0
Lack of goal scoring, lack of defending and a pure lack of form will see Republic of Ireland lose all three games at Euro 2012. I don't expect a result like what Spain did to them, but a 2-0 defeat will do just fine for the Italians. 
Germany vs. Denmark - June 17
Mario Gomez and Germany have been the class of Euro 2012, but with six points totaled, its final game vs. Denmark will determine who wins the group.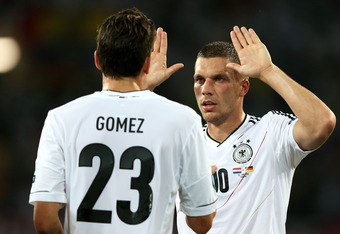 Julian Finney/Getty Images
If Denmark wins, it takes Group B if Portugal draws or loses to Netherlands.
Everything is on the line and it's paramount Germany wins the group.
Germany has been the best side at Euro 2012 and it starts on defense. They have only allowed one goal in two games and the scoring chances have been held to a minimum. 
Offensively, Germany is being led by Gomez, one of the best goal scorers in the world. His touches are pure, his confidence is high and he's placing the ball exactly where he wants. His form is on-point right now. 
Prediction: Germany 2, Denmark 0
In the end, Germany is just a better team than Denmark. They have the better players, better overall talent and their chemistry is clicking.
It's been a good run from Denmark, but they'll have to get some help from the other teams in the group. 
Spain vs. Croatia - June 18
Spain struggled against Italy, but dominated Republic of Ireland. With one game remaining, Spain has an opportunity to win the group with a victory or draw.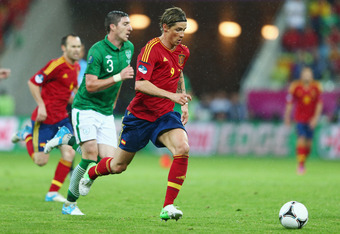 Michael Steele/Getty Images
When Fernando Torres scores a goal, you know things are going your way. He scored against Republic of Ireland and other Spaniards followed suit. 
After its one-all draw to Italy, it was exactly the response Spain wanted to see. It was a game that brought its confidence back to a championship level.
Now it's time to see if it was just a one-game swing or if this train is completely turned in the right direction.
Prediction: Spain 1, Croatia 0
Spain will possess the ball just like we are accustomed to seeing and they will break through Croatia's defense early.
Once the second half begins, Spain will control more of the ball, play more tactical defending and will cruise to a victory.
Check out BBC.co.uk for the complete Euro 2012 schedule.