If there is such a thing as "down time" for college football programs, it's the summer. There are no games to worry about, practices are being run by players and the only real concern for coaches is recruiting.
That last part is definitely concerning for Georgia head coach Mark Richt these days.
Kyrin Priester, a 4-star wide receiver from Brookwood High School in Snellville, Ga., decommitted from the Bulldogs on Friday, according to Kipp Adams of ESPN.com.
Priester is the second player to back off away from the Bulldogs this week, after 5-star running back/athlete Derrick Henry did the same on Wednesday.
This begs the question: Are the Bulldogs in trouble?
Not necessarily, but the numbers aren't on Georgia's side.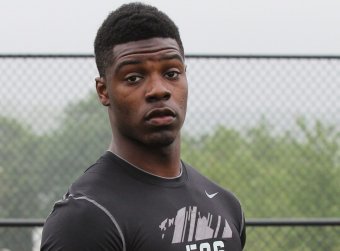 SI.com's "Commitment Project" determined earlier this year that 73 of the 500 Rivals100 players between 2007 and 2011 decommitted at some point during the process. Of those, 62 signed elsewhere.
Priester hasn't ruled out the Bulldogs, though.
According to Fletcher Page of DawgPost.com, the 6'2", 185-pounder just wants to look around and weigh his options. If he does decide to sign elsewhere on national signing day, the Bulldogs are still in good shape at the wide receiver position.
The Bulldogs still have commitments from three 4-star wide receivers in the Class of 2013, according to 247Sports.com's ratings—Tramel Terry, Uriah LeMay and Reggie Davis.
Georgia would love to have Priester, but those three players combine to make a nice insurance policy in case he does sign somewhere else.
Now, if they don't get Derrick Henry, there may be a problem.
He's the type of player that makes an immediate impact for a program, and Georgia can't let him land at Alabama or anywhere else other than Athens.
Georgia will host the Mark Richt Camp on Saturday, which will give the coaching staff a fresh look at some of the nation's top recruits. So if there's a silver-lining for Georgia, it's that they may have a little more room for some of the prospects that impress this weekend.