Le Mans 2012: Predictions for Top Teams in 24-Hour Race
June 15, 2012

One of the greatest spectacles in all of racing takes place this weekend in France, with the 80th running of the 24 Hours of Le Mans Motor Race. 
It truly is one of the great endurance tests in all of sports, but it is also one of the most exciting and enthralling. With qualifying and practice sessions out of the way, all that is left is breaking down the favorites and surprises to watch for. 
In a race like this, so much has to go right for a team to win. There are certainly a number of favorites who are going to be in contention at the end. Here is a look at the top teams entering this year's Le Mans and what you can expect from them when the race starts. 
Audi Team Sport Joest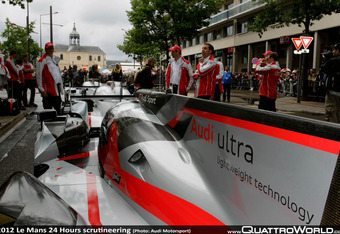 It would be hard to look past the Audi Team in the Le Mans. The Audi R18 e-tron quattro led the qualifying field with a time of just over 3 minutes, 23 seconds on its third lap. 
In addition to holding the top spot in the race, the Joest Team holds the No. 2 spot to start the race. This crew is on a roll right now, making it hard to envision them finishing anywhere but one of the top-three spots. 
Until someone proves to be better, you have to take Joest for the win. 
Prediction: First Place
Toyota Racing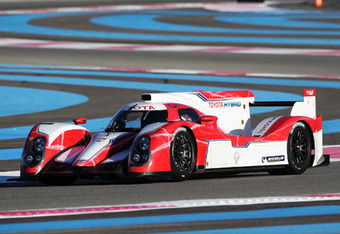 While not quite as dominating in qualifying or on the International Automoblie Federation as the Audi Team, Toyota is easily the No. 2 team to pay attention to this weekend. 
This team holds the No. 3 and 5 spots after qualifying, which puts them in prime position to make sure they can overtake the Audi Team when all is said and done. I love what this team is capable of doing, and I think their time in the spotlight is coming sooner rather than later. 
I just don't quite think it is going to happen this year. 
Prediction: Second Place
Rebellion Racing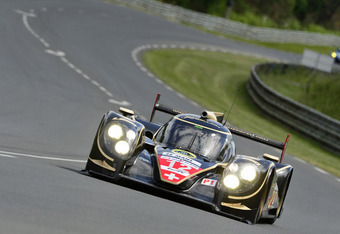 While not quite a powerhouse like Toyota Racing or Audi, Rebellion Racing is starting to make a name for itself in the endurance racing world. 
Last year, for instance, Rebellion Racing's No. 12 car finished sixth in the Le Mans Race. It was a strong start for this young venture, and promises to get better. 
It is hard to expect a big surprise with them right now, simply because I don't think Rebellion is ready for primetime. Another strong showing will have to be its own reward, though it won't be enough to make it in the top three. 
Prediction: Sixth Place