WWE No Way Out 2012: Why a Loss vs. John Cena Will Destroy Big Show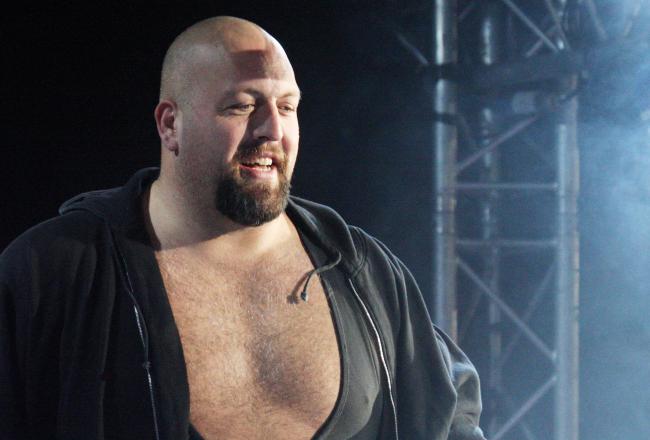 Gallo Images/Getty Images
Anything less than a victory over John Cena on Sunday night at WWE No Way Out will be disastrous for Big Show.
With all the stipulations running around for this match, it can be easy to forget that Show and Cena are actually going to wrestle.
The fact is, the match is going to take place.
Big Show's entire reason for being in the WWE right now is to show the world that he is a huge, menacing monster who can't be stopped. He wants to destroy Cena so badly for not defending him when John Laurinaitis fired him.
There are so many holes in that logic, but if that is what we are being presented, the only logical scenario to come out of it would be Show winning.
Cena basically summed up Show's future if he doesn't win on Raw this past week, saying that Show will be nothing if he doesn't win this match. I would take it a step further by saying that Show has to win clean.
That being said, with Laurinaitis and presumably Vince McMahon at ringside, there is little chance of that happening.
This will be Show's first pay-per-view match with this new heel persona. After seeing him held down to a certain level for so many years, it is going to take a lot of work to make him look like a serious, big-time main-event heel.
Who Should Win The Cage Match At No Way Out?
Having Show just lose to Cena, regardless of whether or not it is clean, makes him look like a dork. He has built up this match to be the biggest of his career. Cena has said that Show has to win this match, or else he has nothing to do.
Unless the WWE has some grand design to turn Show back to a babyface less than one month after turning him into the top heel in the company, the only result that will make sense for anyone is having Show win.
Forget all that garbage about someone getting fired, because we all know that whoever loses, they're still going to be appearing on television forever.
Cena almost always goes over in situations where he shouldn't, so don't be shocked if he walks away with his hand raised.
However, for the sake of the story that is being told, Show must defeat Cena. It is the only way fans will take him seriously in his new role.
Check back for more on the WWE as it comes, and check out Bleacher Report's Wrestling Page to get your fill of the WWE. For more WWE talk, check out Ring Rust Radio for all of the hot topics you just can't miss.
This article is
What is the duplicate article?
Why is this article offensive?
Where is this article plagiarized from?
Why is this article poorly edited?