2012 NHL Draft: 7 Prospects You Should Know Before the Draft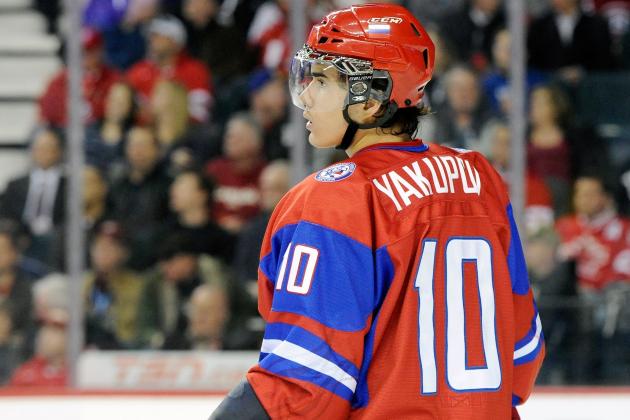 Richard Wolowicz/Getty Images

The 2012 NHL draft is set to kick off one of the most exciting offseasons in recent memory. We're almost there hockey fans. While fans of the Los Angeles Kings celebrate their long awaited time with hockey's Holy Grail, 29 other fan bases are lamenting their victory.

The draft offers many different opportunities for teams to improve, which is what makes it exciting for hardcore hockey fans like me. And with marquee names on the market like Rick Nash, Ryan Suter, Zach Parise, and Alex Semin on the market there's a lot to be excited about.
But first and foremost, the draft is about the kids. Young, super talented prospects looking to make their name in the NHL. Here's seven draftees with bright futures ahead of them.
Begin Slideshow

»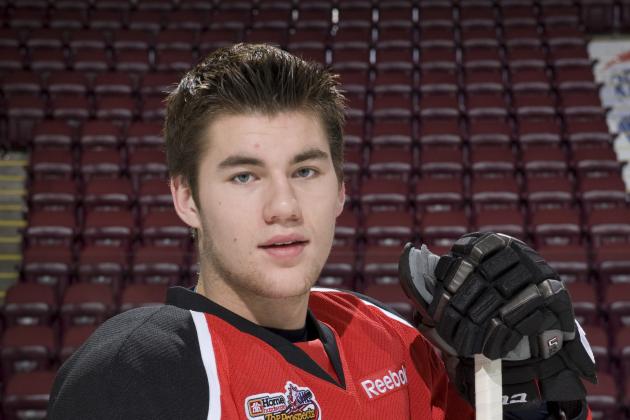 Marissa Baecker/Getty Images

Tom Wilson isn't on this list because of his overwhelming offensive skill or blazing speed. At 6'4", Wilson possesses tremendous size which he uses to his advantage.
He seems to relish the physical game, using his size to battle along the boards, drive to the net, and park himself in front of opposing goaltenders to cause havoc.

Wilson has nice finishing touch and knows how to score the ugly goals that coaches love. He has the look of a Milan Lucic, one of the few power forwards left in the NHL.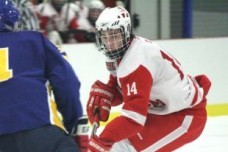 Mark Jankowski is the biggest wild card in this year's draft.
Jankowski is a big, smooth, playmaking center. At 6'3" and 175lbs he needs to bulk up to handle the rigors of the pro game.
All of the question marks around Jankowski come from his level of competition last year. He was dominant with Stanstead College—scoring 93 points in just 53 regular season games.
Despite these gaudy numbers, many scouts question whether Jankowski can be as dominant against better competition than that in the Mid-West Prep Hockey League.
All things considered, Jankowski is the ultimate boom or bust pick. He could be selected anywhere from late in the top 10 to the middle of the second round, but if given the opportunity and time to develop properly, Jankowski could make the GM that selects him look like a genius.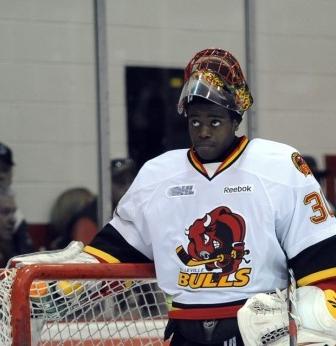 Malcom's name should be familiar to some, as he's the younger brother of Montreal Canadien's defenseman PK Subban.
Unlike PK, Malcom has made his name as a goaltender, garnering comparisons to NHLer's like Marc-Andre Fleury and Carey Price.
Sebastien Farrese, the Bulls' goalie coach, said "It's in his blood. He's a natural goaltender, he's big but he doesn't just stand and get hit by the puck. He's so athletic, he uses a lot of his reflexes."
After a strong season with the Belleville Bulls, Malcom enters the 2012 draft as the consensus No. 1 goalie available. As a potential franchise netminder, he should be picked in the top 15.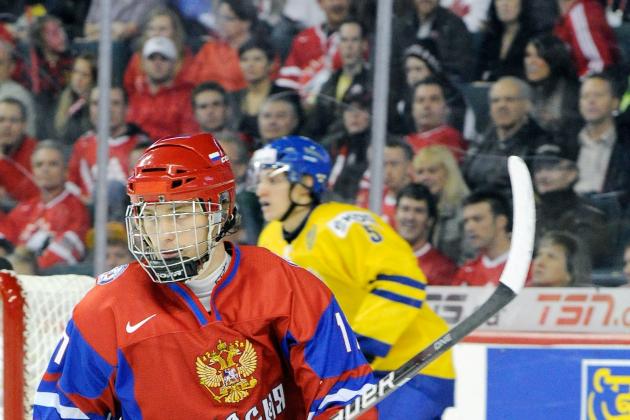 Richard Wolowicz/Getty Images

Mikhail Grigorenko is easily one of the most divisive prospects in this upcoming draft.
Despite an impressive freshman campaign for the Quebec Remparts of the QMJHL, Grigorenko is dropping in many scout's mock drafts.
The sour treatment Grigorenko is getting is mainly due to a perceived lack of effort. Unfortunately, it's Mikhail's elite offensive talent for his age that contributes to this notion. He sees the ice as well as any player in this draft class, maybe any player outside the NHL.
Another wild card in the 2012 draft, Grigorenko's talent suggests he should be a top 3-5 selection.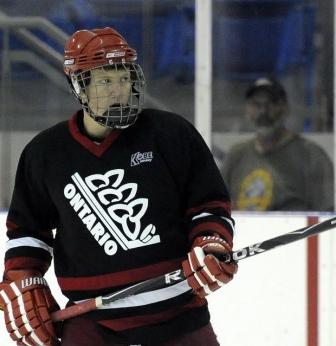 Slater Koekkoek is one of the more interesting defensive prospects in the upcoming draft.
Widely considered a top-10 pick in early mocks, Slater's draft stock has taken a tumble mostly due to an injury he suffered early in the year.
Now considered a player that could go anywhere between picks 30-60, Koekkoek has a lot to offer any team willing to take a chance on him. Koekkoek possesses as much upside and potential as just about any defenseman in the draft, but is still very raw as a prospect.
Aside from having one of the best names in the draft (pronounced "Coo Coo"), Slater boasts an impressive package of size and skill. Standing 6'2" and 185lbs, he is a big prospect that plays a physical, two-way game.
Koekkoek looks poised to be a second-round steal for the team that drafts him.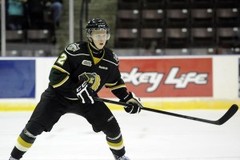 In a draft that is loaded with quality defenseman, Olli Määttä is one that stands out. The skilled defenseman notched 5 goals and 32 assists for 37 points in 58 games with the London Knights this season. He also finished with a very good +25 +/- rating.
Määttä is one of the safest picks in the draft. His game is very polished for being such a young player, and he has tremendous hockey sense and good skills on both ends of the ice. His only flaw is a lack of physicality, which should improve with a pro training regiment.
Määttä has the look of a lock down two-way defenseman, and has garnered comparisons to his famous countryman Teppo Numminen. He should be a lock for a top-12 pick.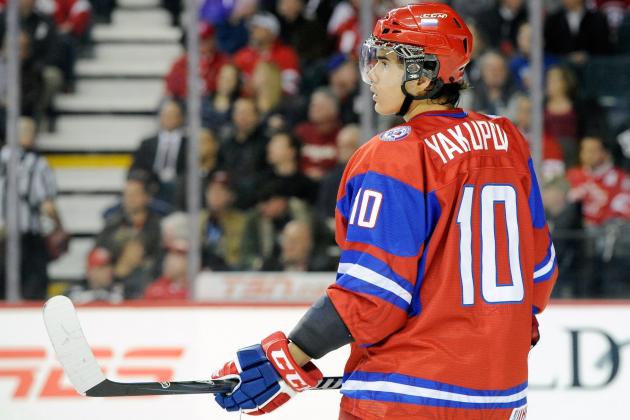 Richard Wolowicz/Getty Images

The consensus No. 1 pick in the 2012 NHL draft, if you don't know his name by now, you should. Nail is the complete offensive package.
The dynamic, explosive left-winger is simply electrifying with the ability to cause a jaw-dropping reaction to all those watching his superb array of skills. Nail has received comparisons to Russian great, and his hero, Pavel Bure.
He seems destined to become one of the must-see, fan favorites of the NHL. Fans in hockey cities everywhere will be circling the dates when Yakupov comes to town when he is inevitably donning NHL battle colours.
Yakupov will undoubtedly be selected No. 1 overall come June 22nd.