Arsenal: A Projection of September 2012 with Van Persie and Giroud
June 15, 2012

It's Midnight; the first of September. Arsenal fans all over the world are...doing what they would normally be doing, without a thought to the significance of the time. They aren't worrying about deadline day transfers, since none had to be made. 
The summer was okay.
RVP had an underwhelming European Championship, and came back to London early, somewhat on a low. With a bit less self-esteem than he had in May, Van Persie extended his contract through 2016.
Marouane Chamakh, a complete flop, went to Montpellier. Andrey Arshavin went to Zenit. Sebastian Squilacci, the forgotten man, went to a newly-promoted La Liga side. Benayoun is gone, as are Bendtner and Vela.
Joel Campbell went on loan to a mid-table EPL side, while the Denilson problem was pushed under the rug as his loan at Sao Paulo was extended. The usual number of reserve players went out on loan as well (including Bartley, Wellington and Afobe). 
Two players were signed: Lukas Podolski and Olivier Giroud.
Ryo Miyaichi returned to the club, as did Pedro Botelho, who got his work permit after a decent season in La Liga. Ignasi Miquel, now rather bulkier than he was last year, was promoted to the first team. 
Many Arsenal fans found the summer to be rather skimpy.
No midfield signing was made, despite extensive M'Vila rumours. Gooners clamoured that there was a hole in the squad. Also, the internal solution at left back was met with skepticism. Not to mention, the acquisition of two forwards was rather peculiar.
Their projected roles were rather ambiguous: Podolski, a versatile player, was projected to play on the left wing and provide striking cover for Van Persie. However, Giroud, a pure forward, seemed far too good to be a third choice striker.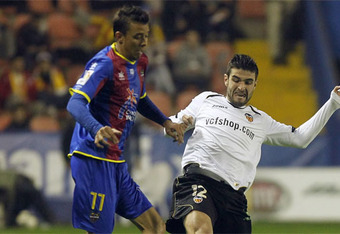 But on the first of September, Arsenal fans are feeling good about the club. Two matches have been played in the league thus far, and Arsenal have won both. The summer now seems like a huge success.
You see, Arsène Wenger, a man with a reputation for intelligence, had a grand scheme worked out all along.
With two well-timed summer signings, Wenger successfully (and surprisingly) made the switch to 4-4-2, or, more specifically, 4-2-2-1-1. The idea in itself wasn't a big surprise, as many had speculated about such a change, but few had believed that it would actually happen.
This is the current state of Arsenal: 
Wojciech Szczęsny and Lukasz Fabianski are Arsenal's first-team goalkeepers. Due to injury, Fabianski did not move in the summer. 
In defense, we have Bacary Sagna (who is still recovering from a leg break and should be back in a couple of weeks), Carl Jenkinson, Per Mertesacker, Laurent Koscielny, Thomas Vermaelen, Johan Djourou (who never ended moving), Ignasi Miquel, Kieran Gibbs, André Santos and Pedro Botelho. Song and Coquelin can also cover.
The defense has conceded, but not more than once per game. Arsenal fans are slightly worried about the right back position, but not too much, as Jenkinson has been about solid. 
In midfield, we have never-dependable Abou Diaby, golden boy Jack Wilshere, Mikel Arteta, Aaron Ramsey, Tomáš Rosický, Alex Song, Francis Coquelin and Emmanuel Frimpong.
There are many options for the midfield two.
The idea is to have one midfielder cover while the other goes further forward. Sometimes both are capable of interchanging roles, chiefly when a combination of Song, Arteta, Wilshere or Coquelin partner each other.
With eight players for two slots, the Arsenal midfield is fine. Song started both matches, coming off for Le Coq in the first. Arteta started the first, coming off for Ramsey, while Wilshere started the second and was substituted for Diaby.
Form has been good. 
Our wingers are Theo Walcott, Alex Oxlade-Chamberlain, Gervinho and Ryo Miyaichi.
Walcott is the only one of the four who isn't adept at playing on both wings. The Ox and Walcott have started both matches, and both have scored. Gervinho came on for Walcott in the first game. 
Lastly, but most importantly, Arsène Wenger's summer masterstroke: the forwards.
There's club captain Robin Van Persie, Lukas Podolski, Olivier Giroud and (he's still here!) Park Chu Young.
Harking back the the time of the Invincibles, Arsenal now play with a centre forward and a second striker.
All four strikers are capable of playing both roles, creating a seamless rotation. Arsenal can now play Van Persie with Giroud to cope with more physical sides like Stoke, or play Podolski against a slower side. There is a wealth of options (though Park still isn't really one of them).
In the event of injury, there is still ample cover. Arsenal can even switch to one striker if need be.
Van Persie started the first match. Podolski started the first match as well, but came off for Giroud, who scored. Van Persie partnered Giroud in the second match. Though Podolski looks rather fatigued, the forwards seem to be in form, with RVP flourishing in his deeper, more creative role. 
Arsenal fans are very optimistic, and the writers who had questioned the Giroud signing now look rather foolish. The Gunners are certainly looking likely to compete for trophies.
That's my projection for the start of the season.
On the face of it, it looks like I'm way too optimistic, and probably rather naïve. However, based on how things are right now, this also happens to be the cheapest possible outcome for the summer.
Wenger spends a mere £23 million, and makes a potential £27 million. The boss is known to be very frugal, and will do everything that he can to make a £23 million summer cut it. This is why I believe in this projection. The man will not spend, and he just may not need to. 
Leave opinions and suggestions below. Cheers!