Pacquiao vs Bradley: Review of Judges Is Too Little, Too Late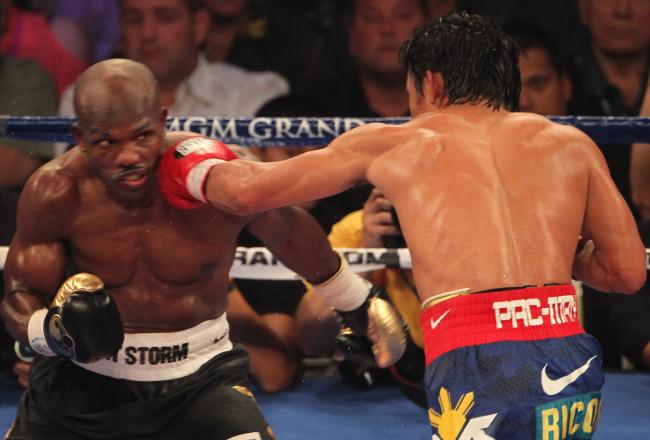 Jeff Bottari/Getty Images
The WBO announced Wednesday that it plans to review the controversial decision between Timothy Bradley and Manny Pacquiao. OK. And?
The news comes from ESPN's Dan Rafael:
WBO president Francisco "Paco" Valcarcel, who was ringside for the fight, said his organization's championship committee will review the fight. He said that the committee "will meet soon" and "will examine [the fight] with five recognized international judges to evaluate the video of the match and agree to what emerges.
Listen. That is great news, and certainly necessary after the horrific decision that Duane Ford and C.J. Ross put forth, but this isn't going to change anything.
The WBO isn't going to reverse the decision, and in essence, that's the only thing that could fix this nonsense.
All we are going to get from this review is an apology or an admittance of fault by Ford and Ross, who scored the fight in Bradley's favor.
Again, that's nice, and maybe it gives some people some closure from this ridiculous weekend, but when it really comes down to it, this doesn't help.
Does a review of the judges make you feel better about the decision?
Manny Pacquiao won the fight.
There is no arguing that. Of 119 experts, 116 scored the fight for Pacquiao, two scored a draw and one scored the fight for Bradley. That's 97.4 percent of experts agreeing that Pac-Man won the fight. You don't get that kind of agreement, ever.
Boxing is still corrupt. It's still in a worse situation than ever. It's still losing fans at a quicker rate than Shaquille O'Neal eats cheeseburgers or Charles Barkley does Weight Watcher commercials.
Everyone is already ready to boycott a rematch. No one trusts anything the WBO does anymore. Everything is a conspiracy. Everything is ruined.
A "review" isn't going to help. It's too little and it's too late.
This article is
What is the duplicate article?
Why is this article offensive?
Where is this article plagiarized from?
Why is this article poorly edited?