Mayweather vs Pacquiao: Money May's Selfishness Destroying Slim Chance of Bout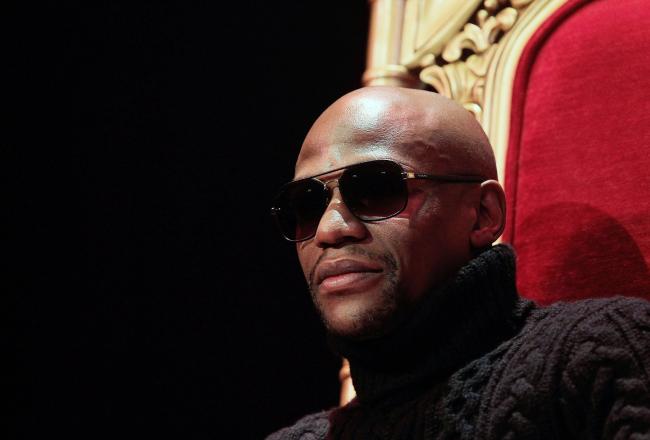 Chris Trotman/Getty Images
Floyd Mayweather, Jr. continues to stockpile excuses why he can't/won't fight Manny Pacquiao.
First, a 50-50 split wasn't fair. Then, Pacquiao's controversial loss to the lesser Timothy Bradley gave Mayweather reason to say he was undoubtedly the best boxer on the planet.
On Tuesday, Mayweather said he might retire if he wasn't granted house arrest while serving a three-month sentence for domestic abuse, via Yahoo! Sports. His lawyers said he couldn't stay in shape in his current situation.
Flash forward to Wednesday, when Justice of the Peace Melissa Saragosa heard Mayweather's appeal, then flat-out rejected it. Saragosa ruled that Mayweather's "deteriorating condition" was simply a result of him not eating the jail food and choosing not to exercise, per MLive.com.
The reality is, Mayweather doesn't want to jeopardize his 43-0 career record. The reality is that Pacquiao looked much better against Bradley than he did against Juan Manuel Marquez in November.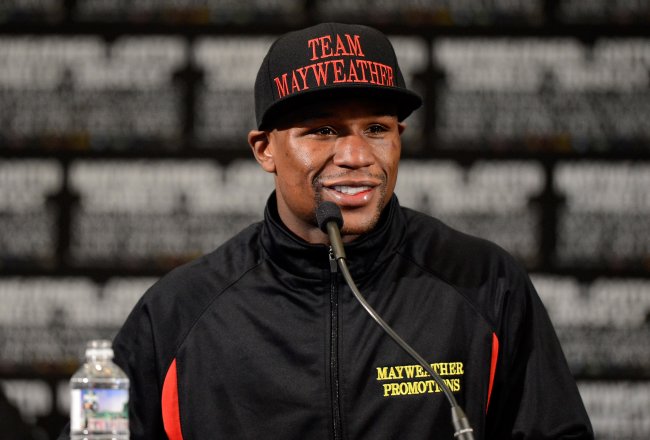 Ethan Miller/Getty Images
Mayweather does have a say in the matter. If he really wants to be called the unquestioned No. 1 boxer in the world, he can make this fight happen. I can see where he's coming from (why fight Pacquiao when he has the upper hand, anyway?), but boxing is dying because of the very selfishness and money-mongering that Mayweather continues to exhibit. If he wants to do the right thing, he'll take on Pacquiao and still make plenty of money with a 50-50 split.
Does Mayweather have a legitimate case to not fight Pacquiao?
Mayweather's stance to protect himself is even more disgusting given he'd have a good shot at beating Pacquiao if he faced him. Think about it: Even after Pacquiao's display against Bradley (which should have earned him another victory), Mayweather still looked more impressive against a better fighter in Miguel Cotto. On top of that, Mayweather has just the style to beat Pacquiao. He's a tremendous counter-puncher and defender, and that would work well against the furious offensive force that is Pacquiao (just ask Marquez).
The truth is, Mayweather has the power to make this fight happen, but he simply doesn't want to. If he really wanted to prove his worth against Pacquiao, he'd be clamoring for the opportunity to do so. And when you're a top fighter who has already made millions and millions of dollars, staking a place in history is more important than your pocketbook.
Mayweather can state his case all he wants, but, when it comes down to it, he will ultimately be regarded as a legendary boxer who didn't have the heart fit for a champion outside the ring.
Follow me on Twitter. We can talk about boxing together.
This article is
What is the duplicate article?
Why is this article offensive?
Where is this article plagiarized from?
Why is this article poorly edited?