Florida State Football: Tough Games Seminoles Fans Should Worry About the Most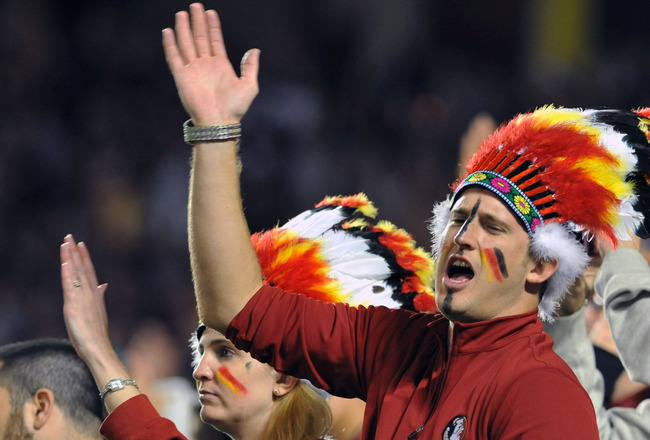 Al Messerschmidt/Getty Images
Many predict perfect weather for Florida State next year. But are the gods correct?
FSU is primed to do well, given its great recruiting classes. Jimbo Fisher is entering his third year as head coach, so the players are experienced with him both as an offensive coordinator and head coach. In addition, this year's schedule is pretty lightweight: the Seminoles play two FCS teams.
But even the smoothest of seas can have its squalls, and many campaigns are derailed by foes the team should have taken more seriously.
How about playing in Tampa against USF? While the Bulls upset big-name programs, one can't help that the Seminoles have already lost to the Bulls in Bobby Bowden's last season. This group of seniors will make sure they avenge such a harsh loss. FSU should win since it is a more successful program than USF.
What opposition can derail the Tomahawk team's perfect year? Visiting N.C. State in Raleigh could be an issue, especially given the Seminoles' 34-0 shutout last year. The Wolfpack have a great quarterback in Mike Glennon and beat Clemson last year. Fortunately, the Seminoles will be on their toes. They'll be ready for the road by then, having confidence from their USF win the week before.
So, we've narrowed out two suspects. Who's left?
Keep Reading

Florida State Football: Like this team?