Why Teams in Need of Free Agent PG Must Pursue Steve Nash, Not Deron Williams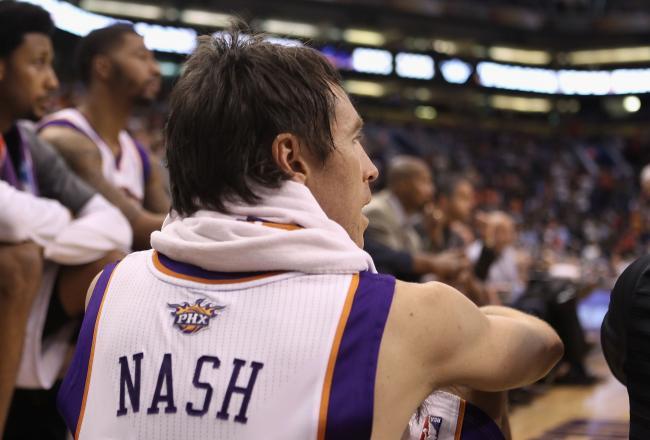 Christian Petersen/Getty Images
There will be quite a few solid options at point guard during this upcoming NBA free-agency period, but none are better than Steve Nash and Deron Williams.
Even though Williams is the better of the two elite floor generals in this free-agent class, Nash is the best option for team's in pursuit of a new floor general.
So, what makes me say that? Why should your favorite team spurn Williams for an older, less impressive Nash?
Better Leader
Throughout his career, Steve Nash has been a player who inspires confidence. Younger players look to him as a mentor, and he always gives the game of basketball anything and everything that is in the tank.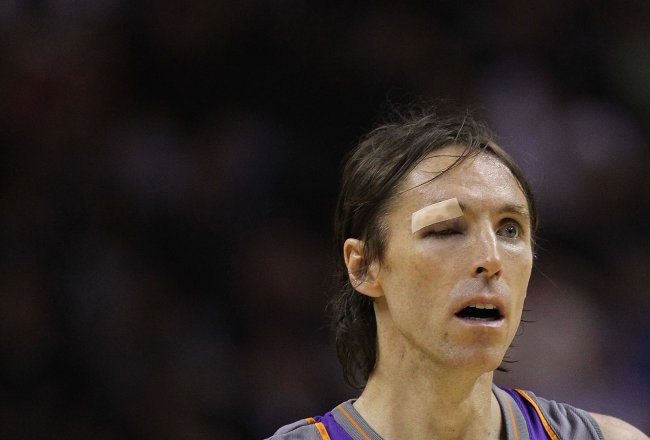 Ronald Martinez/Getty Images
Former Phoenix Suns general manager Steve Kerr, a man who has spent quite a bit of time around the veteran point guard, had this to say about Nash:
Steve always makes the best of whatever's there…I do feel bad that more than likely Steve will never win a championship because there's not a player or an athlete on Earth who deserves it more than him because of just…the work ethic, the constant commitment to excellence. The guy is probably the most amazing athlete I've ever seen in my life, just with his preparation every day.
Whether he's giving instructions or getting his nose broken but continuing to play, Nash has demonstrated nothing short of the best possible leadership skills throughout his lengthy career with the Suns and Dallas Mavericks.
Deron Williams, while a fantastic player, has never proven to be the same level of leader. He hasn't consistently risen to the occasion when the going gets tough, even if he has called plays for his team, run the show at a high level and helped out younger players.
I'm in no way suggesting that D-Will is a poor leader, but his name isn't virtually synonymous with the words Nash's is.
Makes Others Better
Both Williams and Nash are fantastic distributors, but Nash is the cream that rises to the top in that category.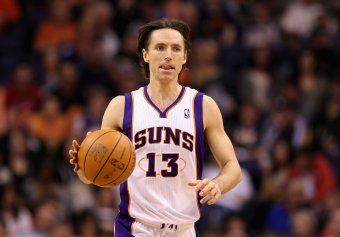 Christian Petersen/Getty Images
Nash has averaged double-digit assists per game in seven of the last eight seasons, leading the entire NBA in five of them. He wasn't too far off the one time he missed, back in 2008-09 when he averaged "only" 9.7 dimes per contest.
While Nash possesses a deadly shot, he's first and foremost a pass-first point guard. He thrives off making the players around him look better. Trust me when I say Marcin Gortat and Jared Dudley are quite glad they've had Nash making them look good over the last few seasons.
Williams is also a terrific passer. In fact, this past season was the first time in five years he's failed to crack double-digits.
However, passing is a secondary option for Williams, who prefers to score points himself when he can.
Cheaper
As a 27-year-old, soon to be 28, who is in the prime of his career, Deron Williams is going to command a significant amount of money in free agency. There's a high probability he ends up signing a maximum contract.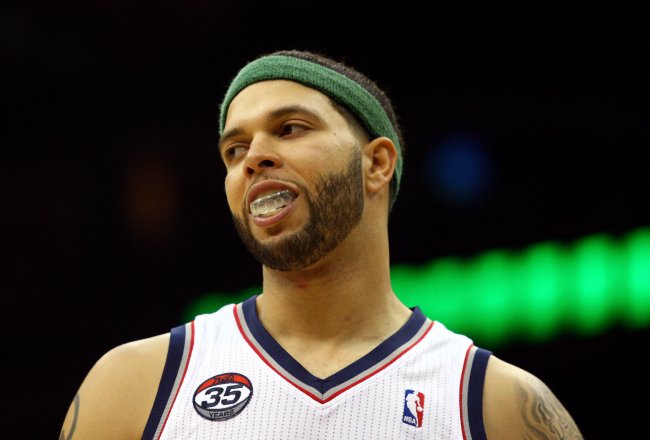 Chris Chambers/Getty Images
Only a few contenders in the league have the money necessary to purchase the services of D-Will, and virtually none of them would be able to add another significant piece after that acquisition.
Nash, however, is much more of a bargain. Because of his advancing age and the desire to play with a true contender, Nash will be able to be signed for a meager sum, relative to the exorbitant price Williams is sure to command.
Adding a slightly worse point guard like Nash and having more money to spend on other players is the better plan, even if he won't be elite as far into the future as Williams.
Desire
Finally, there are very few players in the NBA that will be as motivated to win a title during the 2012-13 season as Nash will be.
Who would you want your team to sign for the 2012-2013 season?
As much work as the point guard has put into his career, as hard as he's fought, as many injuries as he's battled through, as many sleepless nights he's tossed and turned through, the fingers of Nash's hands are still devoid of any jewelry, save for the pieces he's purchased himself.
The same story is true for Williams, but he is only 27 and has much more of his prime left ahead of him.
Nash, as hard as it is to believe from watching his play in a vacuum, is in the twilight of his career and recognizes that the opportunities for him to come out on top are dwindling.
Every player desires a title, but playing with desperation is a different story. That unquenchable thirst for a first title at the end of a career should be just enough for Nash to nudge ahead of Williams on the free-agent boards.
This article is
What is the duplicate article?
Why is this article offensive?
Where is this article plagiarized from?
Why is this article poorly edited?