College Football 2012: Images That Would Be Perfect for Play Calling Cards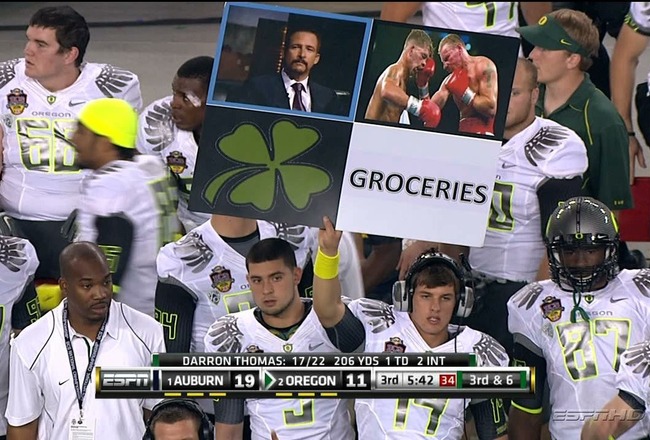 photo from ngngsports.com

If you have paid attention to the Oregon sidelines the last couple of seasons, then you have probably seen the Ducks' intriguing pictorial take on play calling cards.
Chip Kelly's poster-like reminders included pictures and words that when combined, served to provide players with a visual and sometimes even humorous way to remember plays.
These types of aids have been in and out of college football for years, with other recent users including the 2008 Oklahoma State defense and Maryland, who partook during the 2011 season.
The following slideshow takes on board this pictorial approach to sideline communication and offers up 20 play calling cards for 20 college football teams in 2012.
The proposed cards delicately combine words, symbols and images to communicate a specific message that the said squads could employ in a single use capacity or make use of all season long.
This presentation is part puzzle, part visual, razzle dazzle and is absolutely heaving with underlying meaning.
Clemson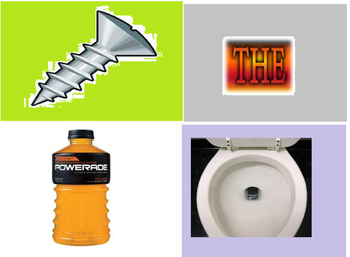 This is just a little reminder to the Clemson boys to totally forget about the events of Jan. 4, 2012.
It was a great week in Miami, but one with an ugly 70-33 result that ultimately needs to be forgotten.
Play Card Translation: Screw The Orange Bowl.
Notre Dame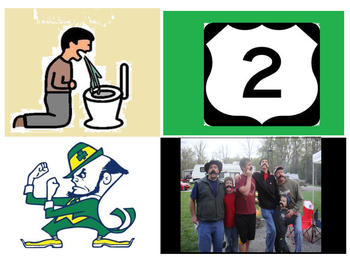 The Irish were tied for fourth in the nation in 2011 in terms of interceptions thrown with an alarming 17.
If Notre Dame wants to achieve double-digit wins for the first time since 2006 (especially given their schedule), they'll need to toss the ball exclusively to the guys with the ultra gold helmets.
Play Card Translation: Throw To Notre Dame Guys.
Alabama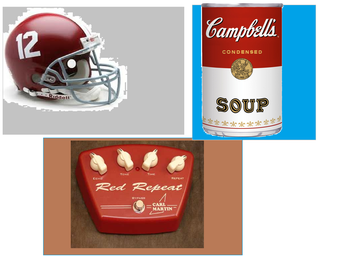 The last program to achieve back-to-back national titles, and the only team in the BCS era to do so, was USC, who technically (minus any vacated titles) won it in both 2003 and 2004.
Alabama has the deck stacked against them in 2012 with minimal returning talent and a SEC West slate, but don't count the Tide out to repeat because they have has much firepower from a talent standpoint as does any team in the nation.
Play Card Translation: Alabama Can Repeat.
Georgia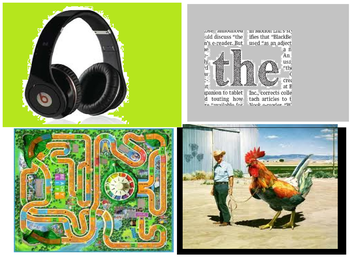 Though there is a boatload of line items that stand between Georgia and their first national crown since 1980, the Bulldogs have a schedule that seems quite friendly, especially by SEC standards.
The blaring obstacle in Georiga's 2012 slate is a visit to South Carolina on Oct. 6, a game which may well decide the Bulldogs fate in terms of titles.
Play Card Translation: Beat the Game Cocks.
Miami (Fla.)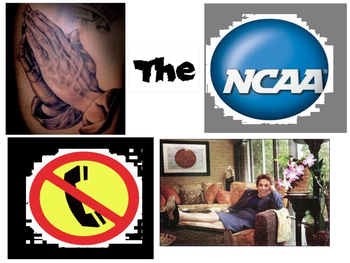 Though the Hurricanes no doubt have a slew of on-field issues to deal with coming into 2012, they also are living under the very real cloud of impending NCAA sanctions.
It's realistic to think that Miami's football fortunes will improve under second year whiz kid Al Golden, but all bets could be off if the NCAA takes a heavy handed approach in disciplining the "U".
Play Card Translation: Pray the NCAA Doesn't Call Donna.
Ohio State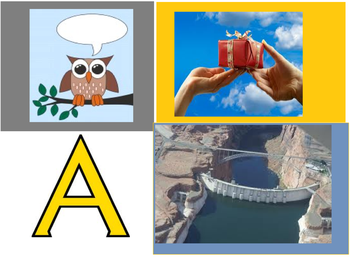 This one's actually a bit harsh, but with a postseason ban that will effectively end Ohio State's 12 consecutive year bowl run, it's a little difficult to get all that fired up about Urban Meyer's maiden voyage in Columbus.
Sure, it will be intriguing to see how the team looks under the past SEC potentate, but really, what will it mean beyond wins and losses?
Play Card Translation: Who Gives a Dam.
Oregon
Even though Oregon has won three straight Pac-12 titles (every year since Chip Kelly took over the helm), 2012 has everyone talking about whether or not the Ducks can beat USC, presumably twice, to capture another crown.
Oregon has a golden opportunity this season to a play a part in history repeating itself with the Ducks taking on the role of the ancient Greeks.
Yes, the Ducks can be the 21st century version of the Greeks in the Trojan War who finally brought down the Men of Troy (i.e. the USC Trojans) by building a giant wooden horse.
In the original story, the Greeks had laid siege to Troy for about a decade, and when they finally pulled out, unsuccessful in their quest, they left behind a huge wooden horse that was secretly laced with Grecian warriors.
When the Greeks left, the Trojans purportedly pulled the over-sized horse into the city as booty for their staving off the attack.
At this point the Greek warriors exited the horse and whooped up on the Trojans and won the day, the battle and the war.
With all eyes on USC (again, the Trojans) in 2012, the modern day Greeks (the Ducks) should be thinking of construction projects that involve wooden steeds and surprise attacks...
Play Card Translation: Ducks Build a Wooden Horse.
Tennessee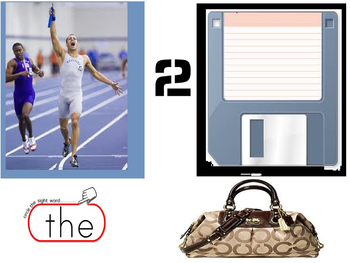 This sideline message is pretty simple: If the Vols don't manage to win a respectable number of football games, they'll be looking for a new head man before the season is even over.
Derek Dooley is just 11-14 over his two years in Knoxville, and he'll need his team to start winning—immediately—to keep his head above water.
Play Card Translation: Win to Save the Coach.
Texas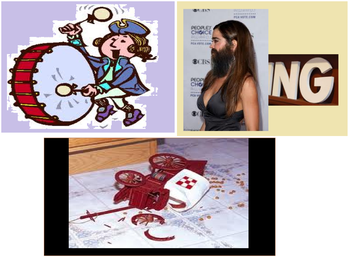 The Longhorns have lots to do to erase the past two seasons that have been played in a very non Texas-like football fashion.
A good first step, and one that is always a great barometer for the rest of the Longhorns' season, is beating Oklahoma.
Either Texas or Oklahoma have won seven of the past eight Big 12 titles, a fact that means the winner of the game between the two has a tremendous shot at making the BCS and more.
With all this in mind, Texas' first step to recovery seems fairly simple...
Play Card Translation: Beat Freaking Oklahoma.
USC
The reason for USC's optimistic outlook on 2012 is not just the well marketed imaginings of some over zealous guy from the SID department.
No, the Trojans would seem to have that perfect combination of returning starters, depth, recruiting numbers and success last season to equal a potential return to glory.
But, and despite all the well-wishing, don't forget that USC is still the team that ranked No. 106, nationally, last season in pass defense.
That's No. 106 out of 120 teams.
Could this be the Trojans' Achielles heel in 2012?
Play Card Translation: Pray They Don't Throw.
Arkansas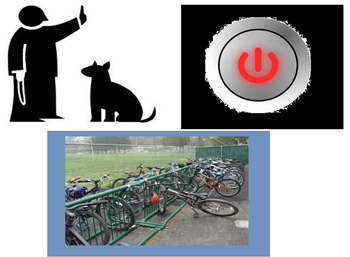 Really, this is a message that is being delivered to the Arkansas sidelines a little too late...
Play Card Translation: Stay Off Bikes.
Florida State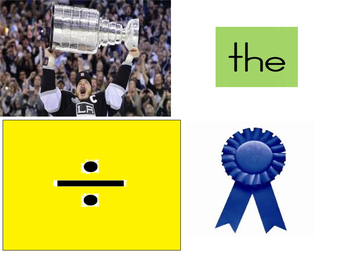 Florida State is another team that will be heavily favored to "win it all" in 2012.
And by "win it all," we of course mean the ACC title and then, perhaps, the big cheesy enchilada that is the BCS championship.
But, since we're talking about a program that has only won the ACC Atlantic crown twice since the league split into a divisional format in 2005, this is a sideline sign that reminds the 'Noles to put first things first.
Play Card Translation: Win the Division First.
LSU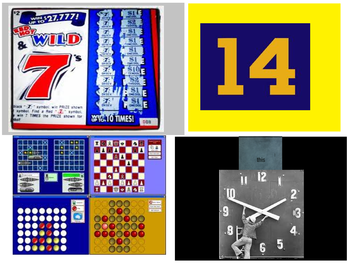 LSU's magnificent run through a string of ranked opponents on their way to a 13-0 mark in 2011 was made surprisingly easy to forget with one single defeat.
Yes, the Tigers 21-0 "worst case scenario" loss to Alabama in the 2011-12 BCS title game had the effect of washing away what was, in reality, a triumphant campaign.
The only way to apply balm to what is still an achy, breaky wound for LSU is to win that very last game in 2012-13.
Play Card Translation: Win 14 Games This Time.
Michigan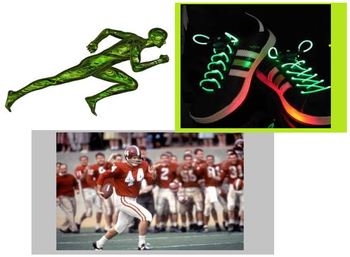 This sideline play card is almost too simple.
Michigan ranked No. 13 nationally in rushing yards last season and then only No. 93 in passing yards.
Furthermore, this is a team that ran the ball 560 times vs. throwing it a mere 284 times.
And the number one rusher at Michigan last season? You guessed it: QB Denard Robinson with 1,176 rushing yards and 16 rushing TDs.
What must happen for Michigan to win its first Big Ten crown since 2004?
Play Card Translation: Run Shoelace, Run!
Oklahoma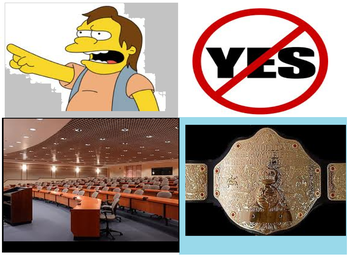 Of the early members of the preseason top five listings that have a real shot at making it to the 2012-13 BCS national championship game, only one has the benefit of not having to play in a conference championship game.
And that team is the Oklahoma Sooners.
Until the Big 12 expands and adds them back in a league title game, it's members will enjoy the very concrete advantage of not having to win a conference championship contest to make it all the way.
Play Card Translation: Ha! No conference championship!
Stanford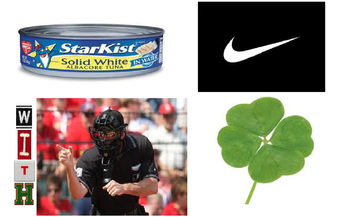 Another one for the obvious file, Stanford will be playing without super stud QB Andrew Luck in 2012, along with all but 14 starters from last season's Fiesta Bowl team.
The sideline message for the singular Cardinal is clear this season...
Play Card Translation: Can Do It Without Luck.
Texas A&M
When Texas A&M takes the field on Saturday, Sept. 8 vs. Florida in College Station, all the talk about their historic move to the SEC will turn into action.
And then we'll begin to find out if the wide swath of prognosticators who believe the Aggies will struggle in the SEC are right or wrong.
Regardless, the following sideline message may be applicable from the kick-off vs. Florida all the way through the final whistle of the Alabama game on Nov. 10.
Play Card Translation: Dorothy, We're Not Playing Kansas Anymore.
UCLA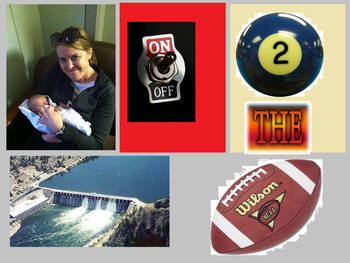 Only seven FBS teams lost more fumbles than UCLA did in 2011, and the 17 drops go a long way in explaining the Bruins disappointing 6-8 finish.
If UCLA is to fulfill the promise indicated in their stellar recruiting numbers (three top 15 ranked classes in the past four years) under new head man Jim Mora, Jr., they'll need to be subtly reminded not to drop the pill.
Play Card Translation: Hold On To The Dam Ball.
Florida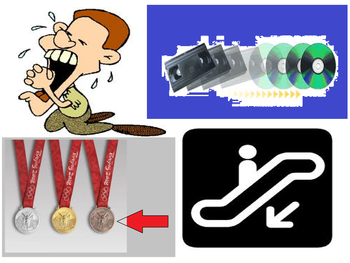 Among the more alarming numerals in Florida's very un-Gator like statistical resume from 2011 is the fact that they finished the season ranked No. 111 nationally in third down conversion percentage.
Yes, Florida converted on just 32.08 percent of their third down tries last season, putting them behind teams like Ole Miss, Buffalo and Bowling Green.
If Will Muschamp has long term plans in Gainesville, the Gators will have to magically turn third downs into first downs.
Play Card Translation: PLEASE Convert Third Downs!
TCU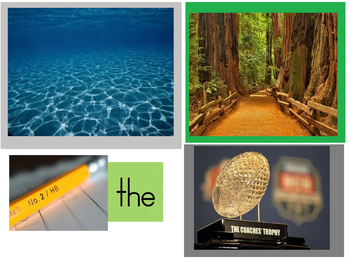 After 16 years of wandering in the darkness of the WAC, C-USA and the MWC, TCU has finally, at long last, arrived in a BCS certified conference.
Yes, the Horned Frogs first campaign as full-fledged Big 12 members means going undefeated equals not just a BCS bowl berth, but a ticket to play for the big, cheesy enchilada.
Play Card Translation: Clear Path To The BCS Trophy.
Keep Reading