NBA Draft 2012: Players Who Are Perfect Fits for the Oklahoma City Thunder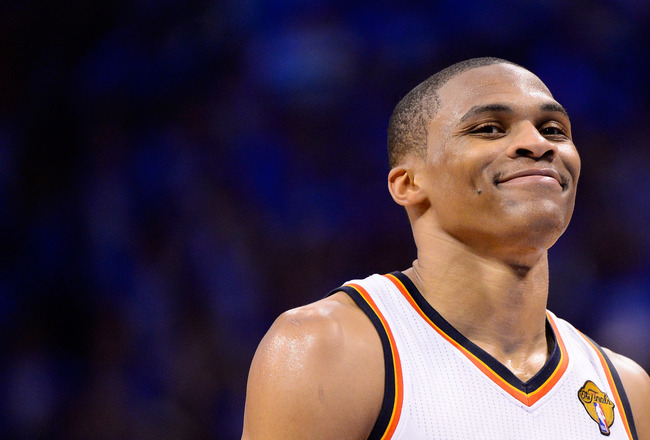 Ronald Martinez/Getty Images
While the Oklahoma City Thunder are certainly off to a good start in their first appearance in the NBA Finals, it's never too early to look ahead to what lies next for a team. With the 28th overall pick in the draft and nothing else as of right now, it's anyone's guess what the Thunder will be looking for in the draft.
Some have said that they'll be looking to add depth to their frontcourt. Others have said that they need to add another shooting guard or small forward to give guys like Russell Westbrook and James Harden rest.
It's too early to tell what they'll do with their pick at this point, but here is a list of players who would fit in perfectly with the Thunder.
Thomas Robinson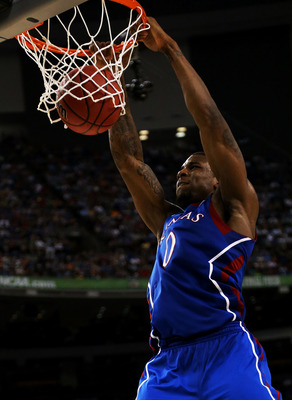 Ronald Martinez/Getty Images
I understand that there is ultimately a zero percent chance that the Thunder will end up in the position to draft Robinson, but that doesn't change the fact that he wouldn't just be a perfect fit for the Thunder, he'd be THE perfect fit for the Thunder.
His defense is good enough as a power forward, but where his real upside lies, especially for the Thunder, is in his low-post offense. As of right now, the Thunder don't exactly have a true offensive scoring threat in their frontcourt. Yes, Serge Ibaka can score every now and again, but can he be relied upon consistently?
I understand that between Westbrook, Harden and Durant, the Thunder don't really need or want a big man coming in to take touches away, but someone like Robinson wouldn't need to be the focal point of the offense. He would be able to create so many defensive problems for other teams. He can play with his back to the basket and take a step away and shoot from about 10 feet.
Watching an offense that involved Westbrook, Harden, Durant, Ibaka and Robinson would be pretty special.
Khris Middleton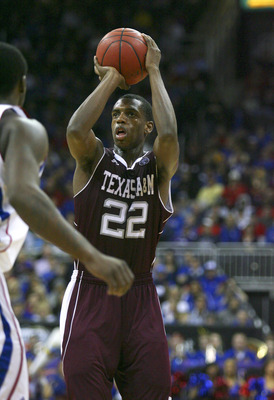 Ed Zurga/Getty Images
This makes sense for the Thunder for a couple of reasons. First, they'll be looking to add a little more depth to their backcourt away from the point guard position.
Second, at No. 28, they know they won't be drafting any superstars, so a nice complementary piece to the puzzle will do.
Middleton's scouting report from NBADraft.com reads like this:
Middleton's late blooming status and promising Soph. season making him a prospect worth keeping an eye on…His lackluster Jr. season, despite injury, has dropped his stock from a possible lottery selection to a 2nd rounder… He's a good shooter with a smooth, unselfish floor game and the tools that project well to the next level as a complementary piece…He isn't the best defender, but as he grows into his body he can be an even better player and prospect, as it looks like he hasn't peaked physically or athletically yet…Still has upside as a prospect and could be a big value pick for a team.
Does that not sound like the perfect player for the Thunder to have? Middleton can spell Harden—or allow Harden to spell Durant for about 17 seconds a game—and contribute both offensively and defensively.
Fab Melo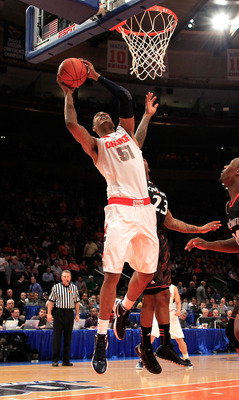 Chris Trotman/Getty Images
While Melo doesn't fit the criteria that I've already laid out for what would make the Thunder scary good (although they do only need three more wins to be NBA champions...knock on wood) who couldn't use a seven-foot center?
Melo is a proven shot-blocker and overall great defender. He isn't an all-world rebounder and is a project at best on offense, but he can contribute right away on defense.
Sounds an awful lot like Serge Ibaka, doesn't it? I know the Thunder won't be likely to take two players of such similar makeup, but imagine if when Serge Ibaka came out of games, Fab Melo went in. That's a lot of shot-blocking for one team.
Jeffery Taylor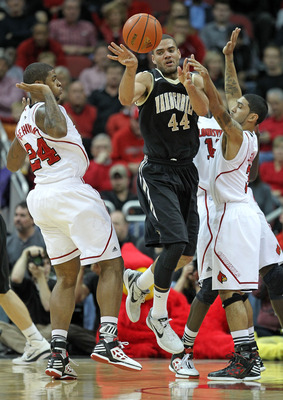 Andy Lyons/Getty Images
Another player in the Middleton mold, Taylor is someone who isn't going to grow into an elite player, but he can absolutely contribute at the NBA level. He's a good scorer and great defender, which means that he can not only give Harden a break on the wing, he can also back up Thabo Sefolosha as the team's prevalent stopper on the wing.
Taylor may be gone before 28, but it wouldn't surprise me at all if he falls to the Thunder here.
Keep Reading

Oklahoma City Thunder: Like this team?