WWE Rumors: Randy Orton, Undertaker, SmackDown Spoilers & Wednesday's WWE News
June 13, 2012

Gallo Images/Getty Images
Apparently WWE has reached a point when all else fails, add stipulations to matches that don't actually mean anything just because the fans won't remember that it has been used hundreds of times before, only to amount to nothing. 
We will have more on that in the SmackDown Spoilers section of the article, but looking at the bigger picture, stipulations used to feel like they meant something. Now, with a different gimmick pay-per-view every month, nothing feels special because we see so much in such a short amount of time. 
If this is what Vince McMahon thinks sells pay-per-views in today's wrestling world, then he isn't paying attention to trends in business. 
All of this, and so much more will be discussed with the news, rumors and links we have from the wacky world of wrestling. 
RANDY ORTON'S ATTITUDE BUGS VINCE MCMAHON
For some, being suspended for 60 days would be an embarrassment, and force them to examine their career. For Randy Orton, who has plenty of money, a nice family life and has given the last 10 years of his life, it would be seen as an extended vacation. That kind of cavalier attitude doesn't sit well with Vinny Mac. 
Question on Everybody's Mind: Has Vince soured on Orton?
Our Take: McMahon is doing what he always does: Expressing his anger while the performer is gone, then he will recognize that he needs him and start acting all buddy-buddy when the time comes for Orton to return.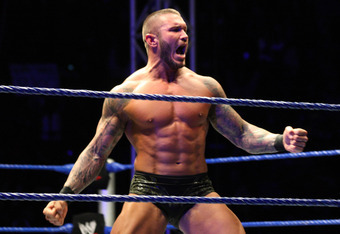 Gallo Images/Getty Images
Hype Meter: 5 out of 5 Head Punts
As strange as this sounds, it's actually good to see Orton throw everything back in McMahon's face. Orton has made the company a lot of money, been able to build a good life for himself outside of wrestling, so why shouldn't he take this time and make the best of it?
Deeper Dive
Vince McMahon Livid With Randy Orton (Figure Four Weekly h/t Wrestle Zone)
-------------------------------------------------------
STING STILL WANTS TO WRESTLE UNDERTAKER
For a match that is almost guaranteed to never happen, Sting vs. Undertaker keeps getting talked about. The latest news comes from Sting, the first member of the TNA Hall of Fame, who said in an interview he would "like to fight Undertaker."
Question on Everybody's Mind: Will this match ever take place?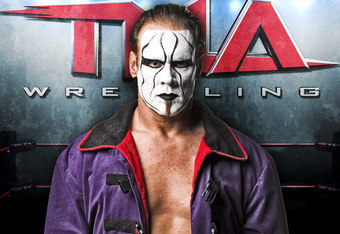 Our Take: While you can never say no in wrestling, this is as close to no as you can get. Sting has made plenty of money and a cherry schedule in TNA. Undertaker only works one show per year, and with little time left in his career, WWE seemingly has plans for his WrestleMania matches from here on out. 
Hype Meter: 5 out of 5 Demon Wrestlers
At least Sting doesn't try to run away from the rumors. In fact, embracing them only makes the fans like him more. Nothing that he says makes it more or less likely to occur, so we are just stuck waiting and hoping. 
Deeper Dive
Sting Interview (The UK Sun)
-----------------------------------------
RYBACK MAKES WWE WRESTLERS NERVOUS
While some might be praising what WWE is doing with Ryback, the wrestlers in the locker room aren't so quick to jump on the bandwagon. In fact, Ryback is stuck beating nobodies because his style makes a lot of WWE talent wary of getting in the ring with him. 
Question on Everybody's Mind: What will this do for his future in WWE?
Our Take: We saw what happens to stars who have a kind of reckless style with Brodus Clay, who seemed to be getting over only to have the rug pulled out from under him. Ryback might have more support behind the scenes, though he is going to have to beat WWE stars eventually.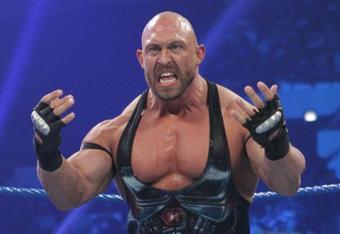 Hype Meter: 3 out of 5 Goldberg Replacements
In WWE's quest to make Ryback the next Goldberg, it has failed to actually make him a safe wrestler to work with. He could still get to the point where WWE wants him to be, but the odds don't look very good right now. 
Deeper Dive
Ryback's Dilemma (Wrestling Observer Radio h/t NoDQ)
----------------------------------------------
****WARNING****
THE FOLLOWING SECTION CONTAINS SPOILERS FROM THIS WEEK'S SMACKDOWN TAPINGS, SO IF YOU DON'T WANT TO KNOW, SKIP TO THE END.
----------------------------------------------
NEW STIPULATION ADDED TO BIG SHOW-JOHN CENA MATCH
Since having a match where only one person could get fired is boring, WWE decided to take the dramatic step of adding another potential firing to the match: John Cena.  GASP! Not the golden child!
Question on Everybody's Mind: Seriously, another Cena could get fired angle?
Our Take: Well, when they work so well, why not keep going back to it? If WWE thinks this will be the hook people need to buy the show, which the powers that be probably don't since it was put on a SmackDown show that will air two days before the pay-per-view, it really speaks volumes about how much they trust a cage match with Show and Cena to sell.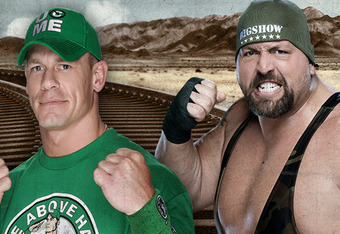 Hype Meter: 0 out of 5 Useless Angles
Cena has been fired at least twice in the last two years, only to come back on Raw the next night, no-sell the loss and no-sell the angle. WWE should just go around slapping fans in the face, since that will have a more lasting impact than another "Cena gets fired" angle.
Deeper Dive
Complete SmackDown Spoilers (Wrestle Zone)
------------------------------------------------
Check back for more on the WWE as it comes, and check out Bleacher Report's Wrestling Page to get your fill of the WWE. For more WWE talk, check out Ring Rust Radio for all of the hot topics you just can't miss.