5 Recent WWE Decisions That Just Don't Make Sense
wwe.com
As a lifelong wrestling fan, I have been subject to the suspension of disbelief that the WWE creates week after week, and yet even as a loyal fan, some things just don't make sense.
Maybe I like to over-analyze things or maybe I'm missing the logic behind the WWE's creative decisions, but every once in a while, things just don't make sense.
What follows is a list of five recent WWE decisions that have left me befuddled.
Why Is This Year's No Way Out Poster so Funky?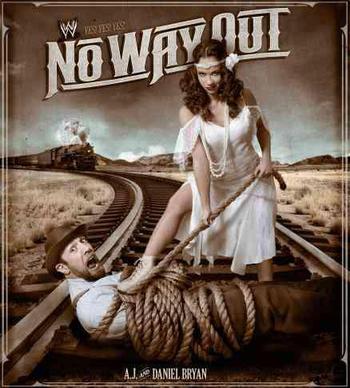 wrestlinginc.com
I like the No Way Out poster for this year's PPV, but upon further inspection, some things about it just don't make sense.
First of all, how did tiny AJ manage to tie down Daniel Bryan? Did she knock him out and then tie him? Did she drag him all the way to the train tracks? Or were the two near the tracks to begin with?
Now I understand that this is a photo-shoot and that no actual train tracks were involved, but that brings up another question, how is it possible that AJ and Daniel Bryan who have just ended their storyline relationship, managed to spend enough time together to take these pictures?
Also, what's the deal with the sepia-colored picture? I get that the poster is a reference to black-and-white films, but are all the other promos for the PPV some weird smelting graphics?
Why Can't Brodus Clay Compete on Raw?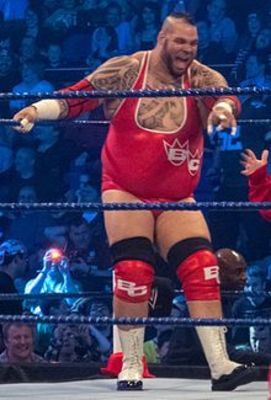 wikipedia.org
I get that there is supposed to be some wrestlers who only wrestle on SmackDown and some who only wrestle on Raw, but honestly, when was the last time these rules were actually followed?
CM Punk is on SmackDown every other week, and most of the members of SmackDown are on Raw, too.
So why can't Brodus Clay be on Raw? How is it that the rule only applies to him?
Should the rule apply to others?
Who's the Boss?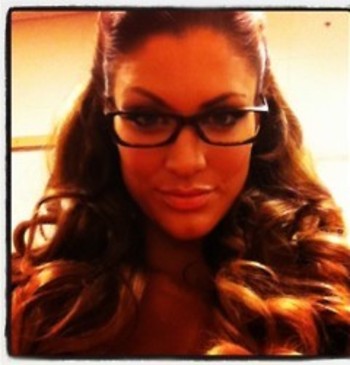 tumblr.com
If John Laurinaitis is the general manager for both Raw and SmackDown, then why can Eve Torres make matches? And why was Teddy Long announcing matches at last week's SmackDown? Couldn't Torres do it? Or Otunga?
What about Triple H? What role does he play in the company? He's supposed to be John Laurinaitis' boss, but why does John Laurinaitis get to do things that Triple H later regrets?
Where does Mr. McMahon fit in this hierarchy? And what about the Board of Directors? How much power do they have?
Also what ever happened to the anonymous Raw general manager? Was Michael Cole pulling a fast one on everyone? Is HE in charge of everything?
How Is Sheamus Supposed to Pay the $500,000 He Was Fined?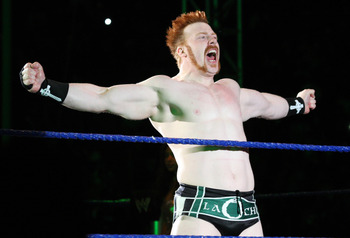 Gallo Images/Getty Images
Earlier this year, Sheamus was fined $500,000 for striking an official, and while that seems like a huge fine Sheamus didn't really complain much.
Doesn't that bother anyone?
How did he pay for it? Is he done paying for it? Is the fine slowly being deducted from his monthly pay check? Or did he have to pay the whole thing in cash?
Did Sheamus have to get a second job to pay the fine? Is he moonlighting as a children's clown for birthday parties? What's his hourly rate?
Or did Sheamus take out a loan to pay for the fine? Did borrow the money from another WWE superstar? If so imagine the storyline possibility were Alberto Del Rio pays Sheamus the $500,000 in exchange for the World Heavyweight Title.
Again, I know that there is no fine, but why make it such an impossibly large amount if it's not going to be used as a plot point?
Why Is Kane Wearing a Mask Again?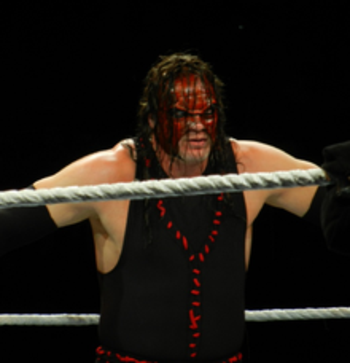 wikipedia.org
When Kane first made his debut in the WWE,he wore a mask to cover his supposedly burned face, then we learned that it was all a lie and he didn't have a burned face, and now Kane returned wearing a mask, but why?
And why does his mask look so weird? Also, why does Kane wear two masks? Seriously? Does he have a fine to pay? Is he working as a welder somewhere?
And what's with the fake hair? His wig looks more fake than the Great Khali's wrestling career. Is there a rule that Kane cannot wear a mask without having long hair?
Wouldn't a shaved Kane look just as cool with a mask? If not cooler?
Luis invites you to be part of his sports writing journey by following him on Twitter: @luchalibrelife or via Facebook.
Keep Reading