ONE FC's first event in Malaysia, aptly named Destiny of Warriors, will take place on the 23rd of June in Kuala Lumpur's Stadium Negara. Headlining the card is a light-heavyweight clash between Strikeforce and Pride veteran Renato 'Babalu' Sobral against Dream veteran Tatsuya Mizuno. We take a look at 3 of the fighters on this card who could make a huge splash in the MMA circuit with a win.
1. Adam Kayoom
Adam Kayoom is a pioneer in Malaysia MMA. Well versed in Muay Thai and Brazilian Jiu-Jitsu, he carries the burden of fighting in front of an expectant hometown crowd.
Having won multiple regional Muay Thai and Jiu-Jitsu titles, Kayoom makes his ONE FC debut against Gregor Gracie.
A victory against a decorated Jiu-Jitsu opponent with the 'Gracie' surname is a surefire way to gain attention from MMA fans, and Adam Kayoom has the opportunity to do just that. Kayoom would have to try avoid leaving his limbs or necks exposed, and might be best suited to try keeping the fight standing as Gracie has yet to show significant development in his standup.
2. Leonardo Issa
Brazilian Leonardo Issa is riding a 6-fight winning streak heading into his fight with leglock specialist Masakazu Imanari. Imanari is a Dream veteran whose leglock submissions are one of the best, if not the best, in MMA.
Issa is no slouch on the ground either. He has finished all but one of his victories, and most of them by way of submission. It will be a huge feather in his cap if he manages to submit Imanari.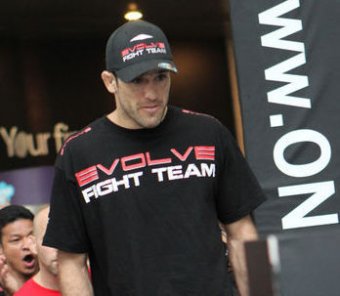 3. Zorobabel Moreira
Granted, Zorobabel Moreira has been a name that is slowly creeping up in MMA circles, but a win against Roger Huerta will catapult his stock into a whole different stratosphere.
Moreira has looked impressive in his two previous appearances under the ONE FC banner. He has demonstrated varied striking to complement his world-class Brazilian Jiu-Jitsu accomplishments. His versatility was evident in his last fight, where he overwhelmed his opponent Felipe Enomoto with kicks and punches before securing the win via armbar.
Roger Huerta was at one time considered a future UFC light-weight champion. He has an all-action style that has excited fight fans all over the world. Huerta took a temporary hiatus to film the movie Tekken, and is in the midst of his worst slump in his career.
A victory over Huerta would gain Moreira worldwide exposure. He stands on the verge of becoming ONE FC's first bona-fide superstar.