NFC South Morning Jog: Jon Beason Willing to Move to OLB for Luke Kuechly
June 11, 2012

Each morning, I like to start the day off with a workout—usually a morning jog. I can clear my head, plan my day and think about what's going on around the NFC South.
Jon Beason is willing to move to outside linebacker if putting rookie Luke Kuechly at middle linebacker makes more sense for the team, Dan Hanzus of NFL.com reported.
With all the hype and loaded expectations surrounding the upcoming Carolina Panthers season, Steve Smith told the Carolina website, Panthers.com, that the team is still working to get into regular-season form.
Center Todd McClure spoke after Wednesday's OTAs. The Atlanta Journal-Constitution posted the Q&A session.
Ashley Fox of ESPN talks about Matt Ryan's lack of a playoff win and the team's faith in him at quarterback.
Mike Triplett of The Times-Picayune talks about the battle for the No. 4 spot on the wide receivers' depth chart between Adrian Arrington, Joe Morgan and rookie Nick Toon.
Nick Toon is catching on with the Saints, according to this Associated Press report. He also leans on his ex-NFL father, Al Toon, for advice frequently.
There were a couple of Saints mentions in Ian Rapoport's weekly wrap up on NFL.com.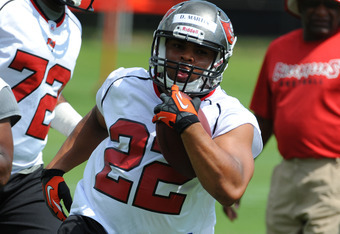 Al Messerschmidt/Getty Images
New head coach Greg Schiano is building a new culture with Tampa Bay—one the Buccaneers haven't been used to in quite some time. The Tampa Tribune has an article up about building that new culture and getting the players to buy in.
Josh Freeman is excited with what this new running back corps can accomplish and thinks their success will enhance the passing game, according to The Tampa Bay Times.