5 Reasons Old-Time Baseball Players Had More Fun Than Today's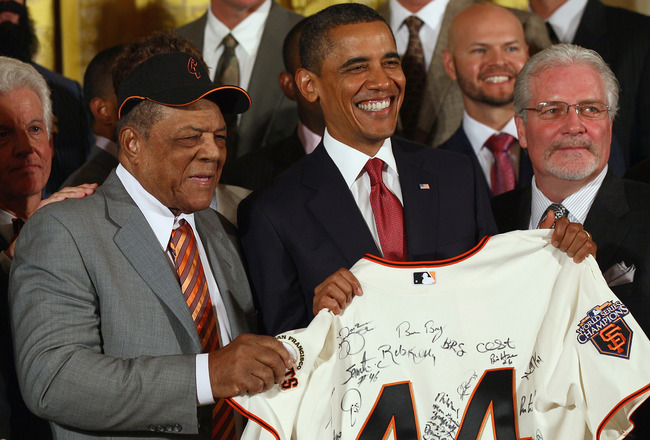 Win McNamee/Getty Images
As much as I love watching baseball today, I always get jealous when I hear my dad and uncle talk about how they used to go to games and watch stars like Mickey Mantle and Roberto Clemente play. I'm not ungrateful for all the times I've gotten to watch future Hall of Famers like Derek Jeter, Mariano Rivera and others, but the old-timers played in an era where the game was so different from what we know it as today.
Take former Giants outfielder Willie Mays (pictured), for example. He was one of the most electrifying players of his generation, one who stood out from the others. His nickname, "The Say Hey Kid," was not only one that fit his personality, but it also put him in a league of players that were truly the greats. Back then, nicknames weren't given out to just anybody.
Today, Mays would be just one of many talented outfielders. He'd have his skills, but probably wouldn't appreciate the game in the same way.
Thus, here are five reasons as to why Mays and his contemporaries had much more fun than today's generation of players.
No. 5: No Steroids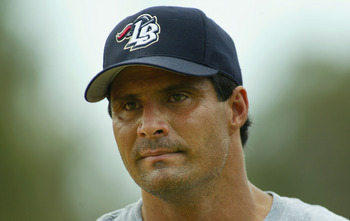 Christian Petersen/Getty Images
One thing I love about the early days of baseball is that nobody tried to outdo the other. There was a sense of brotherhood and whatever your teammates accomplished, you were genuinely happy for them.
Today, thanks to the infamous expose written by Jose Canseco (pictured), everyone is looking for an edge and isn't above obtaining it illegally. If you ask me, that alone takes the fun out of the game if you can't play or even enjoy it honestly.
No. 4: Team Play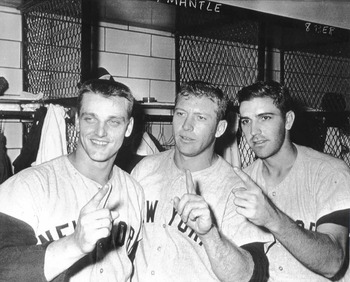 Years ago, I remember watching a documentary about the 1961 New York Yankees. For those unaware, that was the season when Roger Maris and Mickey Mantle went toe-to-toe in the chase for Babe Ruth's single-season home run record and later helped the team win the World Series.
In that documentary, I remember former Yankees first baseman Bill "Moose" Skowron noting how that team just had a lot of fun. There was no jealousy and each decision was made based on what was best for the team.
Sadly, that mentality rarely exists to day. Almost every player is obsessed with their own stats and plays to win awards, a ring or both. If they play on a bad team, there always seems to be some sense of dissatisfaction on their part.
Back in the day, most guys just seemed happy to be playing the game at all.
Photo courtesy of 1960SBASEBALL.COM.
No. 3: There Were No Divas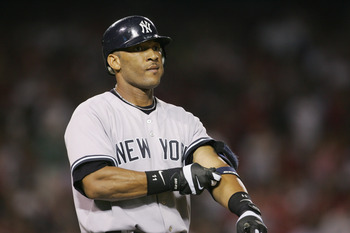 Stephen Dunn/Getty Images
Adding onto the last slide, one way that old-time players had more fun than today's generation is that they didn't have to deal with the selfish divas that have polluted the game today. One name that sticks out for me is now-retired outfielder Gary Sheffield, who complained and moaned his way from team to team for most of his career and thus alienated himself from a multitude of people (via ESPN).
Fifty years ago, multimillion dollar contracts didn't exist, nor did free agency, thus there wasn't any real basis on which to determine a player's worth. They were given a salary by their team and if they didn't like it, they either didn't play or their contract was sent off to another team.
Long story short, they played for the love of the game. Nothing more, nothing less.
No. 2: They Weren't Under the Microscope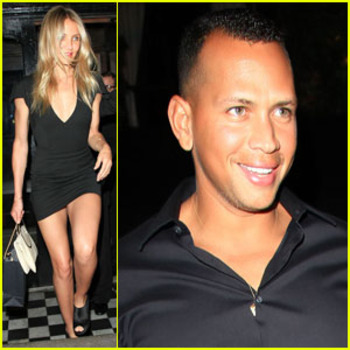 One thing that today's players don't have that old-timers certainly did is something we all value: privacy. Back then, players went to the ballpark, played their game, maybe did light PR work and that was it. They went home to their families and lived quiet, happy lives (at least in the eyes of the fans).
Today, as evidenced by Alex Rodriguez's relationship with Cameron Diaz a couple of years ago, players are constantly under the microscope and could be placed in the tabloids at any time. They need to watch their every move or risk a PR nightmare that could derail their career.
Whatever happened to the practice of leaving celebrities alone?
Photo courtesy of JUSTJARED.COM.
No. 1: They Had Fun!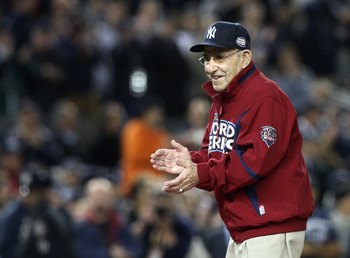 Jim McIsaac/Getty Images
The most glaring difference between today's baseball players and their elder predecessors? The older generation had fun!
Don't get me wrong, there are lots of players today who I'm sure play for the pure love of the game, but look at it this way: How many players in the majors are playing under nine-figure contracts?
Call me crazy, but I don't think the love of baseball or any sport for that matter has a price tag. Just trying to put one on it kind of makes me sick to my stomach.
Given how Yogi Berra never made more than $57,500 in a season and his teammate Mickey Mantle never made more than $100,000, I think that's very telling. Both of those figures combined don't come anywhere close to the league minimum today.
I may sound old-fashioned here, but if a player feels that he can't play baseball for less than $10 million a year, then I think his priorities are just a bit out of whack.
Keep Reading