Pacquiao vs. Bradley: Result Makes a Pac-Man-Mayweather Fight More Likely
June 11, 2012

Jeff Bottari/Getty Images
After Saturday night, in which Manny Pacquiao was robbed of a victory over Timothy Bradley in a way that was about as close to criminal as you can get, fans were rightfully frustrated. I was very angry after the decision, and it was about as poor a verdict as you'll ever see.  
However, there were some facts that I believe should be taken away from this fight, despite the outrageously bad decision. And maybe, just maybe, this fight will bring us closer to the potential Mayweather-Pacquiao matchup we all want to see.  
Pacquiao fought a terrific fight and looked excellent
What I think is being most overlooked in the aftermath of this fight is how good Manny Pacquiao fought last night. Those who had previously said that he had lost a step or that he was too distracted outside the ring to compete at a high level anymore were proven totally wrong. 
For about 95 percent of the fight, Pacquiao totally dominated, and showed off his trademark hand speed and his foot speed. His footwork was as good as ever as well. Pacquiao also looked to have improved his defense, as Bradley was only able to land 19 percent of his punches in the fight.
In fact, I think that it's the best Pacquiao has looked since his 2009 knockout victory over Miguel Cotto. He really impressed me, and I think he's still at or near the top of his game. 
By the way, how can you land only 19 percent of your punches and take the belt from the champ? But that's beside the point now. 
Bradley is tough, but he isn't in the same league as boxing's elite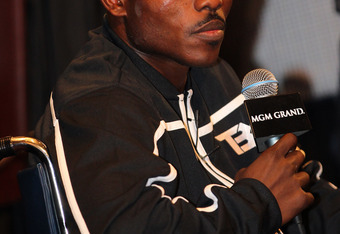 Jeff Bottari/Getty Images
Take nothing away from Tim Bradley. He fought a determined fight and never stopped trying to win, which is more than a lot of Pacquiao opponents can say. He proved that he's got a lot of heart and that he's no doubt a very good fighter, but he isn't an elite fighter.
Simply put, Bradley was outclassed for most of the fight by Pacquiao. While he may beat most fighters, Bradley isn't good enough to compete at the sports top level. He's a solid overall fighter, but he lacks that special "it" factor that great fighters possess.  
The judges in Vegas must be investigated 
I couldn't believe it, but I recently read an article in which Keith Kizer, the head of the Nevada State Athletic Commission, said that he won't anticipate an investigation or discipline for CJ Ross or Duane Ford, the two judges who scored it for Bradley. 
Frankly, his statements appall me, and he should be ashamed of himself. How could you not investigate a fight that is unanimously being considered one of the worst decisions in recent history? How can people give boxing any sort of credibility if the NSAC won't even look into the matter? 
It's disgusting. The NSAC must investigate these judges, or at the very least bring them in and ask them how they could possibly score seven rounds in the fight to Bradley. I would love to hear their reasoning. 
Pacquiao vs. Mayweather should still be in play
I don't think that this does as much to hurt Pacquiao vs. Mayweather as many people are speculating. If anything, it could help the chances of the mega fight finally coming to fruition. Everyone knows Pacquiao won, so the fact that he officially has a loss really doesn't matter much in the eyes of fans.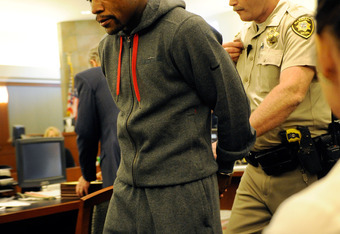 David Becker/Getty Images
However, the fact that he does officially have a loss to Bradley could potentially make Pacquiao more likely to a lesser split against Floyd Mayweather. Maybe he'll accept that $40 million offer from Mayweather, just so that he can be assured of a payday.
Last night's result doesn't have me in any way thinking less of Pacquiao's chances against Floyd. In fact, his chances might even be improved. He'll be hungrier, and will go for the knockout knowing he can't rely on the judges.    
Expect Pacquiao to destroy Bradley in rematch
If they have a rematch of this fight, which I'm not 100 percent sure they will, I expect Pacquiao to absolutely destroy Bradley. He's going to be very angry, and he has the type of destructive power that if he chooses to take chances and go wild could blow Bradley away. 
If they rematch, I'm putting my money on an early Pacquiao KO. Pac-Man and Freddie Roach are mad and will want to punish Bradley. You can be sure of that. 
Overall, this was a travesty and really hurts the sport of boxing. 
Follow me on Twitter: @rlongo924