Is the Flyweight Division the Most Exciting Weight Class in MMA?
June 10, 2012

Lights, Camera, Action!
With Joseph Benavidez and Demetrious Johnson gearing up for their UFC title bout later this year, the spotlight is now on the flyweight division.
Is it the most exciting weight class in MMA?
The old adage puts the heavyweights at the forefront of combat sports. People are generally more intrigued by bigger, stronger athletes.
The flyweight division flips the former notion on its head. At 125-pounds, fans aren't witnessing gargantuan athletes boasting thunderous knockout power.
They are opening themselves up to a whole other world where speed, technique and agility takes precedence over size and power.
Sure, the amount of highlight reel knockouts drastically lowers in weight, but dramatic finishes are made up for with sustained action and a frantic pace. Another notch for the flyweight division is that smaller athletes are typically in much better shape.
Regardless of whether they get a finish, fans will generally get more bang for their buck when the flyweights step into the cage and start throwing leather.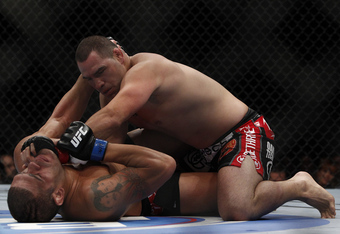 With that said, no weight class should be considered superior to any other. If you are a fan of knockouts, the heavier fighters will be more aesthetically pleasing, but if you're a fan of fighting, the sport should provide quality entertainment regardless of weight class.
Some of the previous conceptions can easily be debunked by particular individuals in each weight class.
Flyweights are often criticized for always going the distance. Meanwhile, Benavidez is coming off a knockout of the night performance over top flyweight contender Yasuhiro Urushitani. In 16 professional wins, "Joe B-Wan Kenobi" has netted 12 finishes.
Heavyweights are often ridiculed for sluggish offense and lackluster cardio. Cain Velasquez is arguably the most conditioned athlete in all of MMA, and there certainly isn't anything sluggish about Junior Dos Santos' offense.
At the end of the day, a fight is a fight.
More attention should be paid towards the fighters instead of the weight classes.