Texas A&M Football: Hurdles That Kevin Sumlin Will Have to Jump in 2012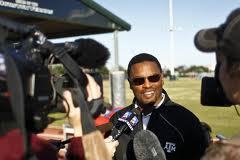 Photo by chron.com
Kevin Sumlin will lead the Texas A&M Football team into their inaugural season in the Southeastern Conference. He will face many hurdles as he leads his first Aggie team in the same year they enter the toughest conference in the country.
Sumlin entered a unique situation when he accepted the A&M job. He came to a program with immense potential at a time of transition like no one else in the country is going through. If he plays his cards right, Sumlin could establish himself as one of the premier coaches in the country.
If he makes a few missteps, Sumlin could be staring a losing record right in the face. This is a look at some of the hurdles that Sumlin will have to clear as he leads the Aggies into the SEC.
Begin Slideshow

»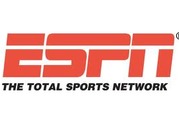 Photo by vectoropenstock.com
There are plenty of members of the media who are rooting for Texas A&M to fall flat on their face in the SEC. The prevailing thought among these people is that A&M is a mediocre program that does not belong in the SEC.
They want to see A&M get beat and get beat badly in order to prove their assumptions correct. You have journalists who tried to infer that a close loss caused by turnovers to Oklahoma State proved that the Aggies are not ready for the SEC.
There are many in the local and national media who believe that A&M should accept its place as the second-best program in the state of Texas. They will be rooting for A&M to fail. Their bias is obvious in their coverage.
Sumlin is going to have to overcome a media that is rooting for A&M's failure.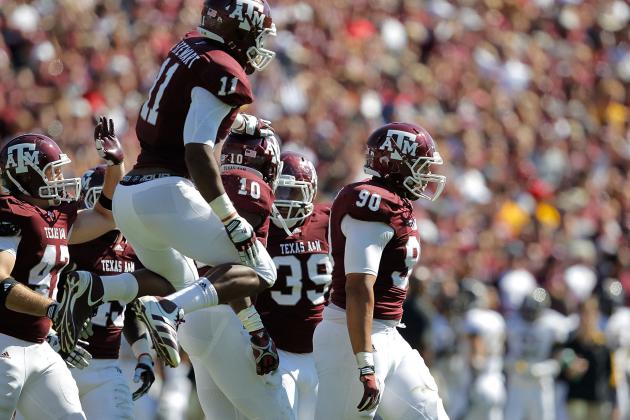 Sarah Glenn/Getty Images

The Aggies are entering a rushing conference with suspect dept in their front seven. They will be hard-pressed to win many games if they suffer injuries on the defensive line. In a league as physical as the SEC, injuries have to be expected.
The Aggies are going to have to count on some of their incoming freshmen to play immediately in the SEC. When you are counting on freshmen to contribute on your defensive line in the SEC, then you are setting yourself up for failure.
Sumlin and defensive coordinator Mark Snyder are going to have to try to slog through the inevitable amount of injuries the Aggies will suffer and find a way to win ball games.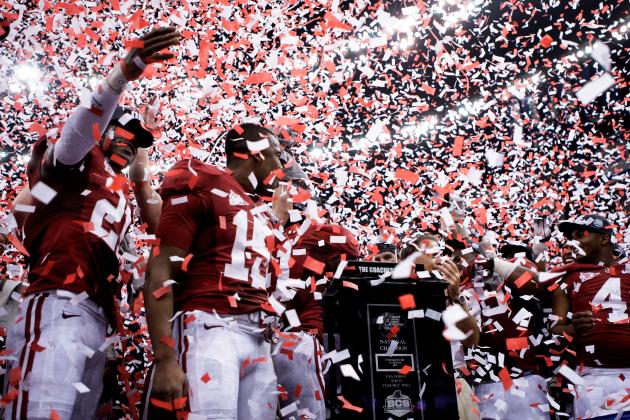 Andy Lyons/Getty Images

In 2012, the Aggie football team will face the teams that won the last six national championships. They play in the SEC West, which is the toughest division in the country. They will face Missouri and Florida from the East division.
In addition, the Aggies will face two more bowl teams in their non-conference slate. All told, the A&M football team will play nine teams who participated in bowl games in 2011.
If it is not the toughest schedule in the nation, then it is very close. Sumlin and his staff must navigate this minefield of a schedule while getting to know his players. This schedule will offer a tremendous challenge to the new staff.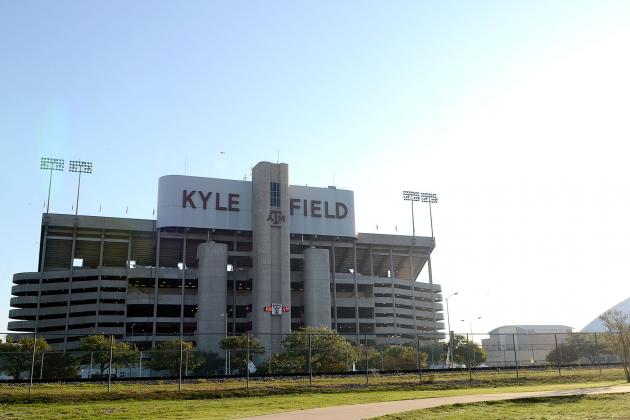 Sarah Glenn/Getty Images

The majority of Aggies know that the move to the SEC was the correct move for the program. They realize that it is a step up in competition for A&M and it will take a while to compete at an elite level.
However, all programs have the small minority of fans who expect immediate results. There are fans out there who expect Sumlin to win 10 or 11 games in his inaugural year at A&M, and will consider the season a failure if he does not reach that win total.
Sumlin will have to deal with the increased expectations from a fan base that is hungry for success.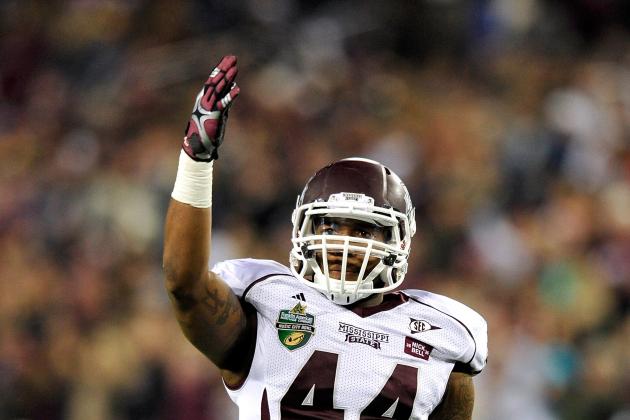 Grant Halverson/Getty Images

Texas A&M will be facing football teams in 2012 that they have never played before. Sumlin will have to get used to the style of play in the SEC while making adjustments to every coach and team they face.
Every coach has his own tendencies. Sumlin and his staff will have to learn on the run this season as they face some of the top coaches in America.
The 2012 season will be somewhat of a feeling-out process for the Aggies and the rest of the SEC. The A&M players think they know what to expect in their inaugural season, but it will be a new experience for everyone. The Aggies have played SEC teams the past three years in a row but they have not been through the week-to-week grind of an SEC schedule.
It will be a learning experience for the coaches, players and fans.
Photo by Irisheyes.com
Sumlin assembled one of the best coaching staffs in America after he took over as the head coach at A&M. There is a lot of talent on this staff. However, this will be the first season they have all worked together, so there are bound to be some growing pains.
The staff has already proven to be adept at recruiting. They put the finishing touches on a top 15 class in 2012 and are working toward a top 10 class in 2013. Now they just need to show everyone what they can do on the field.
Multiple assistants on this staff will be head coaches in the very near future. There is a lot of potential in that coaches' meeting room. What kind of personnel dynamic these coaches have with each other will trickle down to the team.
Right now they need to focus on the task at hand, which is to win as many football games at A&M as possible.