WWE Divas: 5 Suggestions to Strengthen the Struggling Division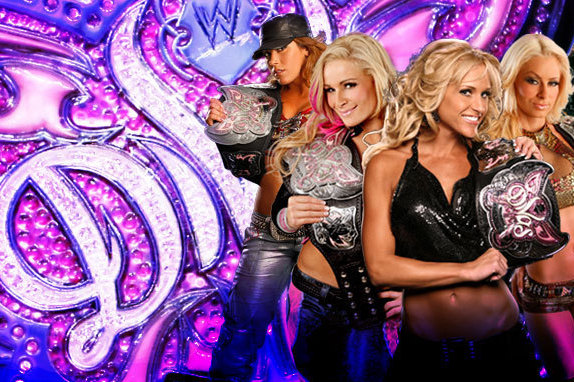 via fanpop.com
Saying that the WWE Diva's Division is in a slump may be a bit of an understatement.
Every week, female competitors receive less and less television time. The Diva's title has lost its credibility and now stands at little more than a glorified piece of sparkly jewelry.
Is all lost for female wrestlers in the WWE? Maybe.
As it stands, the Diva's Division may not have much time left; however, there are some small changes that could be done to improve the struggling division.
Begin Slideshow

»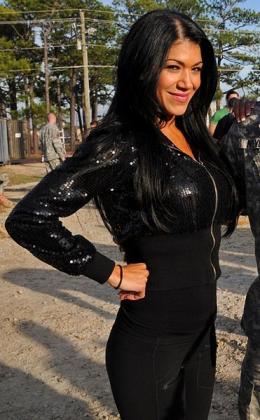 wikipedia.org
One of the most important principles of pro wrestling is the idea that matches tell a story—an epic battle between good and evil, faces and heels.
Perhaps one of the most fundamental problems with the Divas Division is the lack of distinction between heels and faces.
As far as the WWE is concerned, female wrestlers in the WWE don't need to worry about whether they are "good" or "evil" as long has they have pretty faces and look good in heels.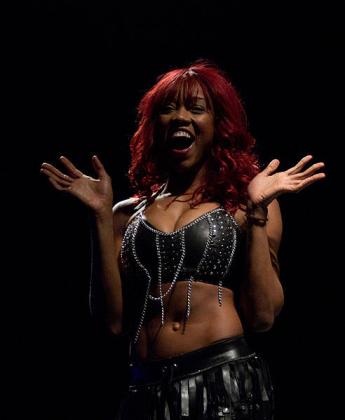 wikipedia.org
Without a doubt, the WWE has some incredible female competitors; however, most of the women on the WWE roster are not wrestlers.
Divas like Kelly Kelly and Alicia Fox are former models with little professional wrestling training, begging the question: Do these women deserve to be part of the WWE's roster?
In short, the answer is yes.
Former models deserve to be part of the WWE as much as female professional wrestlers. What needs to change is their role in the ring.
Women like Miss Elizabeth have proven that women can be successful in the WWE without having to wrestle.
As of late, Rosa Mendes and Brodus Clay's Funkadactyls Naomi and Cameron Lynn proved that it is possible for women with a limited wrestling background to still be part of the WWE.
Continuing this trend is important toward the revival of the Divas Division. Let female wrestlers wrestle and former models with less experience act as valets.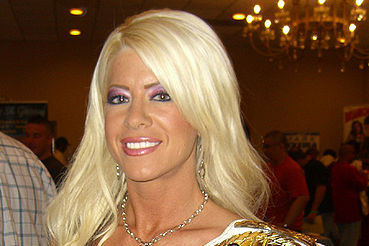 wikipedia.org
Although the WWE is quickly losing talent, there are many women outside the promotion bursting with potential.
The addition of Kharma last year (though still a work in progress) was a great improvement for the division. If the WWE wishes for their struggling Divas Division to survive, they need to bring in talent to freshen up the scene.
After all, how many times have we seen Beth Phoenix vs. Alicia Fox/Kelly Kelly? Isn't it time for Phoenix and the other Divas to get some new competition?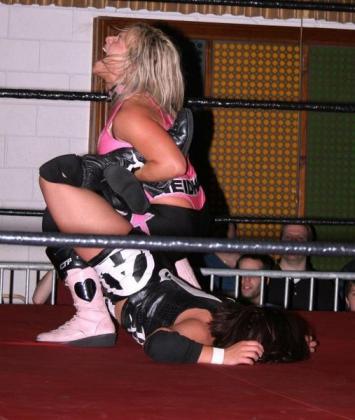 wikipedia.org
Remember that awful storyline in which Natalya was given a flatulence angle?
What was the point of that? Sure, Natalya—one of the best female wrestlers on the roster—was given more time on television, but was this really the best way to accomplish that?
The WWE needs to start courting the few women that are still part of its company.
Maxine leaving the WWE may not be a big deal, but who knows how many other Divas are close to leaving as well.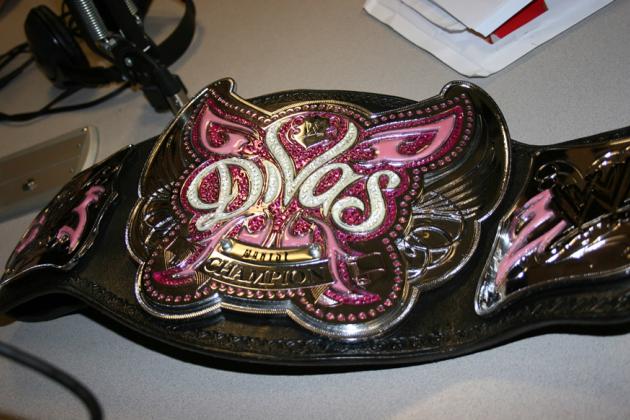 wikipedia.org
The problem with current WWE programming is that Divas are often lost in the shuffle. Programming is booked poorly and Divas matches end up being only seconds long. The solution: Give Divas their own program.
This may be a radical solution to the WWE's problems, but who knows, it may just work.
Like Superstars and NXT, a Divas-only program could be broadcast online.
The addition of this online program would allow Divas to have their own storylines in their own space.
If the last season of NXT proved anything, it was that is was possible to have highly entertaining programming online. Maybe it is time for the Divas to follow the trend that NXT started.
Luis invites you to be part of his sports writing journey by following him on Twitter: @luchalibrelife or via Facebook.