WWE Rumors: Randy Orton, Brock Lesnar, CM Punk and Friday's Top WWE News
June 8, 2012

Gallo Images/Getty Images
Here we are, at the end of a week in WWE that started out like any other week, only to turn into something completely different.
We were all anticipating RAW, to get the fallout from the latest happenings with John Cena, Big Show and everyone else. As the week went along, we learned that Vince McMahon would be appearing on RAW next week, Triple H will be at No Way Out and Brock Lesnar is a mystery wrapped in an enigma. 
So much drama, and none of it playing out on television—not yet, anyway. If you have been able to keep your head on, make sure to read all the latest news and nuggets from WWE for this glorious Friday. 
RANDY ORTON LOST A LOT OF MONEY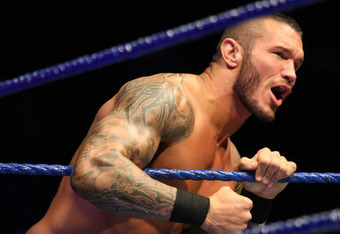 Gallo Images/Getty Images
One of the drawbacks to being suspended, aside from the public humiliation and making your bosses angry, is the financial impact it takes. Randy Orton is one of WWE's highest-paid performers, so missing 60 days of work is going to hit him hard. 
Question on Everybody's Mind: So how much is Orton losing?
Our Take: While it is not an exact figure, the reported number has Orton losing out on $200,000 if he misses just the 60 days he is suspended for. If he doesn't return for SummerSlam, that number could be bumped up to $275,000. 
Hype Meter: 5 out of 5 Pampered Wrestlers
All of the talk about Orton getting cut, or not being brought back when his suspension ends, strikes me as idiotic. McMahon might be angry now, but he will get over it, and he knows the value of having Orton on the roster. 
Deeper Dive
News on Orton's Financial Loss (Wrestling Observer h/t NoDQ)
---------------------------------------------------
BROCK LESNAR'S SPOTLIGHT BEING GIVEN TO BIG SHOW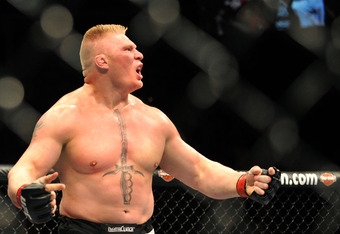 Jon Kopaloff/Getty Images
If you have watched WWE television in recent weeks, you noticed that Big Show is taking the Brock Lesnar approach to promos. He is talking about doing what is in his best interest, and being a bad guy. Reportedly, that is WWE's way of sending a message to Lesnar for going to a UFC show. 
Question on Everybody's Mind: Does WWE really think Lesnar cares?
Our Take: If WWE happens to think that Lesnar actually watches the show, that would be a gross oversight on their part. Unless you tell him that WWE is on, he probably isn't even aware the company still has a television deal. 
Hype Meter: 5 out of 5 WWE-Style Punishments
WWE is so petty at times that it is quite funny. If McMahon thought Lesnar wasn't going to play him for money or power, or whatever he wanted, he really knows nothing about this man. McMahon took the risk, and he knew what it entailed. 
Deeper Dive
WWE Putting Heat on Lesnar (Wrestling Observer)
-----------------------------------------------------
CM PUNK THE INSPIRATION FOR A SUMMER STORYLINE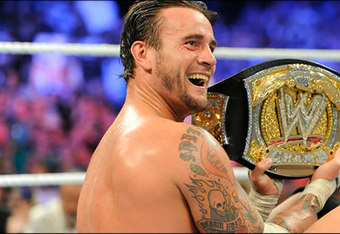 You know things are stale in WWE when the creative team is put under pressure to find a new storyline like the one CM Punk created last year, when he called out McMahon, to ignite a fire in the product. 
Question on Everybody's Mind: Is this creative team good enough to strike lightning twice?
Our Take: I would like to say yes, I really would, but this is a group that has managed to screw up the build to Rock vs. John Cena at WrestleMania. It was one of the easiest matches in the world to sell—and it did very well on pay-per-view—but Rock was portrayed like a pathetic WWE guy lower than Cena. That is just one example of many throughout the years. 
Hype Meter: 4 out of 5 Epic Promos
Another factor working against a big, shocking storyline is that element of surprise. Punk's felt natural and organic, because there were rumors about him leaving, and he was wrestling for the championship at an upcoming pay-per-view. Are we going to have Big Show call out Triple H? No buys. 
Deeper Dive
Creative Team Under Pressure (Wrestling Observer h/t NoDQ)
----------------------------------------------------
D-X TO FEEL THE WRATH OF BROCK?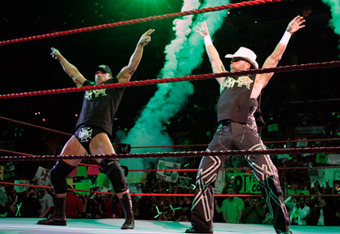 Since the beans were spilled about D-Generation X reuniting, WWE has to figure out some way to surprise the fans when the dynamic duo returns. Since it will be right in time for the SummerSlam build, one rumor going around has Lesnar destroying Shawn Michaels. 
Question on Everybody's Mind: Will that help sell a Triple H vs. Brock match?
Our Take: In a lot of ways, that would feel like a more graphic version of the way they got to Undertaker vs. Triple H at WrestleMania. That's not to say it wouldn't be good—Michaels knows how to sell a beating. 
Hype Meter: 4 out of 5 Ground-and-Pounds
You have to wonder how far Michaels would let Lesnar go with his beating, if it does come to that. Michaels will do a lot for WWE, and an angle, but Lesnar is so physical that we might get a toned-down attack. 
Deeper Dive
Rumored Plans for D-X at 1,000th Raw (Wrestling Observer h/t Wrestle Zone)
----------------------------------------------------
Check back for more on the WWE as it comes, and check out Bleacher Report's Wrestling Page to get your fill of the WWE. For more WWE talk, check out Ring Rust Radio for all of the hot topics you just can't miss.