Euro 2012: Embrace the Bar Life and Enjoy Games with Fellow Fans
June 7, 2012

Alex Livesey/Getty Images
I woke up to a beautiful day when the World Cup in South Africa kicked off in 2010. Not only was the world's biggest tournament about to begin, it was sunny outside and I had the day off from work to focus on the opening day games with friends. The only plan we had that day was to watch soccer and drink beer in any open bar that would show the games. We found an Irish pub that would open if we showed up and bought some brews at 9 a.m. We obliged. It was perfect.
This wasn't the first time I watched soccer in a bar, and it wasn't the last.
Watching soccer in bars is special. There is an unexplained energy that haunts the shadowiest of soccer enclaves. I get up early a few times a year and drive 45 minutes to a bar in Cambridge, Mass. to watch games because I cherish drinking a beer while sipping a cup of coffee and cheering on my favorite teams with people who are just as in love as I am.
With the Euros kicking off it's time to embrace the love and mystery of watching soccer in bars because it's the kind of tournament, like the World Cup, that divides fans for 90 minutes, but brings us closer at the end after we drank a few and enjoyed the game.
In America
Living in America can pose problems for soccer fans. Top European clubs play early in the morning and tournaments like the Euros are usually broadcast while most people are asleep or working. Soccer isn't the top-dog on the sporting totem poll either—it's quickly getting there, though. For Peter Karl, one of the founders and editors of The Third Kit, soccer was introduced to him in a bar. It's how he grew to love the game.
Karl started going to the Phoenix Landing in Cambridge, Mass. while studying at Emerson College. He was a "typical American sports fan, but growing increasingly bored of American football, baseball, basketball, etc." His brother took him one Saturday morning to the Landing, the home of LFC Boston, the local Liverpool fan club, to watch his first Liverpool game. Karl says he was hungover, but his brother dragged him out of bed and got him on the train to Cambridge. With the promise of a "full English breakfast" in the cards, Karl rolled out of bed, got to the Landing and was sold on the experience and the game.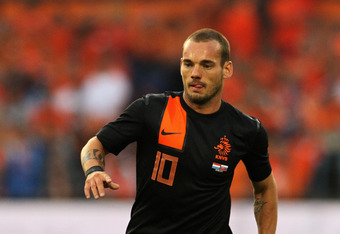 Dean Mouhtaropoulos/Getty Images
"As people in red shirts piled in, I was like, '[what] is going on?' And my brother's like, 'this is a Liverpool bar,'" said Karl in an e-mail interview. "Then comes kickoff, then come the songs, then comes my breakfast and a cup of tea (which has since been accompanied by a Magners)," he continues. "I was in my glory. Liverpool scores and it's pandemonium, high fives, hugs, spilt Guinness. So much excitement for 9 a.m. on a Saturday. I was hooked. I started asking a billion questions about players and teams and now, five years later, the obsession is in full force."
The kind of experience Karl experienced—the comradery, the fun, the sense of community—is something Dan Wiersema of the Free Beer Movement is trying to harness. With the promise of good beer and soccer, Wiersema and his colleagues at the Free Beer Movement are trying to promote the game in America.
"As the website title implies: It's Building American Soccer One Beer at a Time. Obviously if it's American soccer or just the sport in general, we try to encourage fans of soccer in the United States to make the sport bigger and better by using beer as the lure to get people to like the sport," said Wiersema in a phone interview. "People like beer and sometimes they need a little help liking soccer, so that's where we come in and try our damndest to bridge the gap between not knowing enough about soccer and educating them through the opportunity to drink beer."
Soccer is a sport that encourages community. Teams have supporters groups and songs. There are bars dedicated to teams, a local watering hole for fans alike to meet and discuss what's going on. In America, where soccer is still trying to bridge the gap between mainstream and under-the-radar, soccer bars are the prefect spot to meet up and enjoy a game no matter who you're rooting for. It's a community that wakes up before the sun rises, sometimes, to enjoy a pint, friendship and the beautiful game.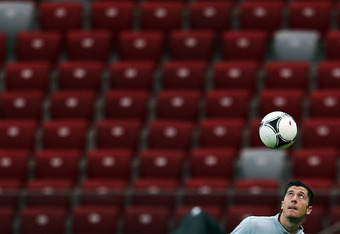 Alex Grimm/Getty Images
"Soccer fans want to be surrounded by like-minded individuals. When you can go and watch the Champions League Final or Euro Cup matches with other people who are there to enjoy the beauty of the sport it is great," said Wiersema. "It's validating. Especially in the United States where you can walk into any bar and catch the NBA Finals and NFL football, but there is a certain community [in watching soccer together]. Overall there is a community and a connection that we have as soccer fans in United States. Hopefully we all have a duty to band together and make the sport better in this country."
The Special Moments
When the U.S. Men's National Team took on England in the 2010 World Cup I went to a bar to watch the game. This bar became my secret hideaway, one of the few places in the city I live in that would show matches. It was a rugby bar, but the owner loved soccer—he called it "the real football"—and would show any game if it was on television. I expected the bar to be almost empty like it was on the first day of the World Cup. It wasn't. It was near capacity, popping at the seams with USMNT fans cheering on the Yanks as they went toe-to-tow with the Three Lions.
The game was uneventful save for Robert Green's miserable mistake. The game ended 1-1. It was a dire midfield battle, neither team played to its potential. But the atmosphere in the bar made it special. People who didn't know each other were singing arm in arm, hugging and screaming at the referee in unison.
I know not everyone there that day was a fan when they went into the bar to share a couple pitchers. There were friends of friends who went along because it was a good excuse to hang out at a bar for an entire afternoon. I'm sure more than one person was converted that day just like Karl was five years ago.
The magic of watching a match arm-in-arm with your fellow supporters, or even other casual fans, is something you don't forget. I walked into that bar that day by myself. I didn't know if I would know anyone when I showed up. I didn't care. I knew there would be other people just like me, and through an unspoken code, while we were there we were friends.
Kevin Koczwara is a Contributor for Bleacher Report. Unless otherwise noted, all quotes were obtained first-hand.