UFC on FX 3: 4 Questions We Have About Charlie Brenneman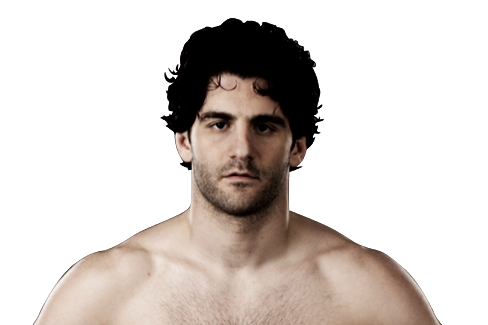 Via UFC.com
Charlie Brenneman will take on rising star Erik Silva this Friday at UFC on FX 3.
Silva is coming off a disqualification loss to Carlo Prater for landing punches to the back of his opponent's head. Though Silva got a tick in the loss column for the effort, it was the second straight time that the Brazilian overwhelmed his adversary in the first minute of the fight. Silva has looked mighty impressive during his short time in the UFC.
Brenneman can be seen as the anti-Silva because of the methodical pace at which he fights. Holding a 4-2 record in the UFC, Brenneman is generally regarded as dangerous, though there is no shortage of questions surrounding him.
Uncertainty about Brenneman's ability to deal with top-notch strikers, finish fights, handle adversity and consistently defeat elite fighters will follow him into the cage Friday night.
Additionally, questions about where he stands in the welterweight pecking order will be addressed as he battles Silva.
Here, we will take a look into the questions surrounding Brenneman as he preps for his battle with Silva at UFC on FX 3.
Begin Slideshow

»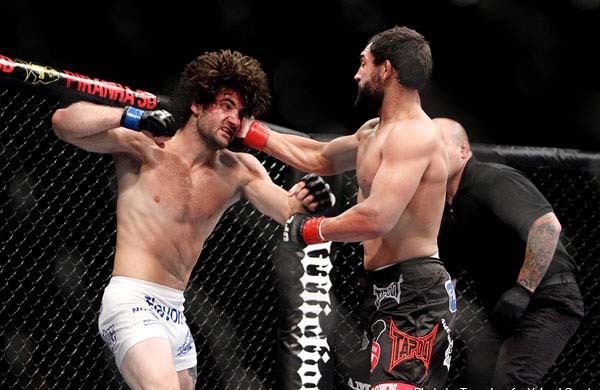 Via sports.yahoo.com
Charlie Brenneman has three career losses. In 2008, he lost to John Howard. In 2010, he suffered his first UFC defeat and first knockout loss to Johny Hendricks. Most recently, Brenneman was defeated by Anthony Johnson via knockout in October of last year.
Notice a pattern?
There is little debate that Brenneman's comfort zone is establishing top control on the ground. When he is unable to do this and finds himself in a stand-up confrontation with a powerful striker, he seems to wilt. This was exhibited in his two recent knockout losses, as well as his earlier decision loss to yet another aggressive striker.
Unfortunately for Brenneman, his opponent for UFC on FX 3 is the definition of an aggressive and powerful striker. Erik Silva is 1-1 in the UFC, and he's floored and battered each opponent within a minute of the opening bell.
Prior to his UFC days, Silva was more highly regarded for his submission game than his stand-up, but there is little doubt that he will want to test Brenneman on the feet for as long as possible in this contest.
How Brenneman responds to Silva's striking and aggressiveness should be telling of how he is learning to adapt to the style of his opponents.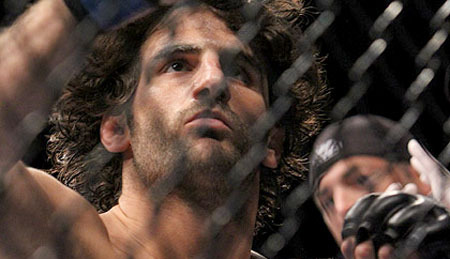 Via mmaweekly.com
Following the line of questions bred by uncertainties about Brenneman's striking defense, we arrive at a query regarding the Spaniard's capacity to handle in-fight adversity.
In addition to struggling with aggressive opponents, Brenneman has not displayed the ability to take damage and reset himself. Whenever he has been hurt badly, he has lost.
While this may be true for a lot of mixed martial artists, it is particularly alarming for Brenneman because of how dominant he has been in the fights he has won.
All four of Brenneman's UFC victories have been clear-cut decisions, which mostly consisted of the Spaniard pinning and ground-and-pounding his foe. Perhaps the most adversity he has overcome inside the Octagon was the second round of his fight with Jason High—a round one judge scored in his favor.
So the question is, if Silva stuffs a takedown and hits him with some solid shots, how will Brenneman react?
So far, his wins have come easy and his losses have been blowouts. If things start going south, does Brenneman have it in him to turn the tide?
Because Silva is such a talented and aggressive fighter, he may force Brenneman to answer this question Friday night. The answer that Brenneman provides will go a long way in defining him as a fighter as his career moves forward.
Via sports.yahoo.com
Perhaps the most common question posed about Brenneman is whether he can stop his opponents. While seven of his 15 wins have been finishes, he has yet to stop an opponent in the UFC in six chances.
Brenneman's wrestling domination of Rick Story leaves little doubt that he is an elite MMA wrestler, but the question is whether he is anything more than that.
Brenneman has not shown knockout power on the feet, nor has he shown much of a submission game during his career. Nearly all of Brenneman's stoppages have been the result of ground-and-pound, and the upper crust of competition he has faced of late has been able to avoid taking too much damage from him.
Stopping Erik Silva may be a tough test for Brenneman, and a definitive answer to the question about his ability to finish guys does not necessarily hang in the balance Friday night. But stopping Silva would be a huge statement for the Spaniard and would vault him to the next tier of welterweight competition.
While a stoppage would do wonders for Brenneman, Silva's strong stand-up game and solid jiu-jitsu make him an unlikely candidate to become Brenneman's first stoppage in the UFC.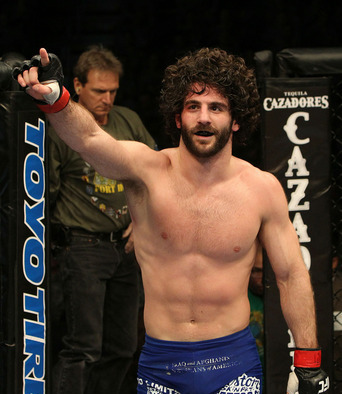 Via fiveouncesofpain.com
Because Brenneman's wins have been so dominant and so repetitive, we only know a handful about his strengths. By the same token, the blueprint to beat him is singular, which means he either has a glaring weakness or is one step away from becoming a dominant fighter.
He has already proved that he can be a successful fighter in the UFC, but a win—especially a stoppage—over Erik Silva would certainly be a convincing statement that Brenneman is serious about making a run in the welterweight division.
Ultimately, the answer to this question depends on the answers to the previous three.