WWE News: Randy Orton Comments on His Suspension, Hints at Heel Turn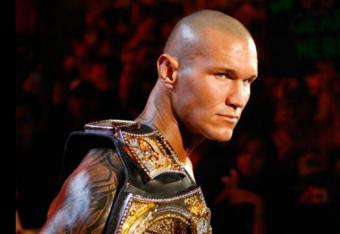 Photo: WWE.com

In response to fans' Twitter questions regarding his suspension, Randy Orton tweeted the following:
"@Xpr3ssJohn: @RandyOrton when will that suspension end ‪#smackdown‬ needs you. ‪#Truetalk‬" 50 days from now. See ya then.

"@Cimfamchick: @RandyOrton WHY are you suspended?!?!?? D:" When I'm able to tell you, I will. Until then, don't believe everything you read!

"@EricCullum: @RandyOrton So when you come back now will you be a heel because of the suspension? ‪#AgeofOrton‬ ‪#heelorton‬" We can only Pray
I don't know about you, but Orton's response to being asked if he would return to WWE as a heel intrigues me. "We can only Pray" doesn't suggest that WWE will turn Orton heel, but it does suggest that Orton wants to turn heel.
Who could blame him for wanting to be a heel? Perhaps Randy Orton knows what many fans already know: that Orton is much better as a heel than he is as a baby face. His poker face, monotone voice, mannerisms and remorselessness all suggest that Orton's true nature is that of a heel. His past actions also suggest that it's in his nature to be a heel.
Ultimately, as a face, Orton seems restricted. It's as if he's censored or locked in a cage at the zoo.
In his comedy special, "Bill Cosby: Himself," comedian Bill Cosby said the following about fathers being forced to censor oneself when around children:
When you're a father you censor yourself. You get just as angry with a child but you don't want to say, 'What the filth and foul and I'll filth and foul, filth and foul and, yeah, ya filth and foul face, and I'll filth and foul, foul, filth!' You don't want to say that to a child so you censor yourself and you sound like an idiot: 'What the... Get your... I'll put a... Get out of my face!'
Ultimately, Randy Orton is held back by being a baby face. A heel turn, however, would set "The Viper" free.
What do you think?
This article is
What is the duplicate article?
Why is this article offensive?
Where is this article plagiarized from?
Why is this article poorly edited?