How Mark Teixeira, Alex Rodriguez Can Still Live Up to New York Yankees Deals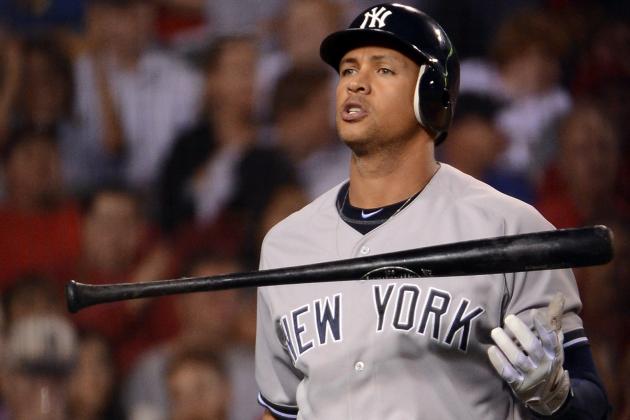 Harry How/Getty Images

The New York Yankees signed Alex Rodriguez and Mark Teixeira to long-term, highly lucrative contracts. Earlier in their careers with the Yankees, they both had great success and proved to be worth the financial cost.
Plagued with injuries, Rodriguez began to slide into a lengthy downfall. After what appeared to be successful treatments for his hip and knee in Germany over the winter, he seemed to have regained his strength and stamina in spring training.
While he is not having a terrible 2012 season, Rodriguez has not lived up to the hype and promise that we all expected.
Teixeira began his Yankee career in 2009 with explosive success but quickly began to falter. The 2011 season was quite a disappointment, and we were all left to wonder what would happen in 2012.
Over the last couple of weeks, Teixeira has been on fire, but questions remain regarding whether or not he will be consistent.
They both were blessed with giant deals, but neither has lived up to expectations. One or two seasons of success doesn't cut it.
What can Rodriguez and Teixeira do to live up to their deals with the Yankees?
Begin Slideshow

»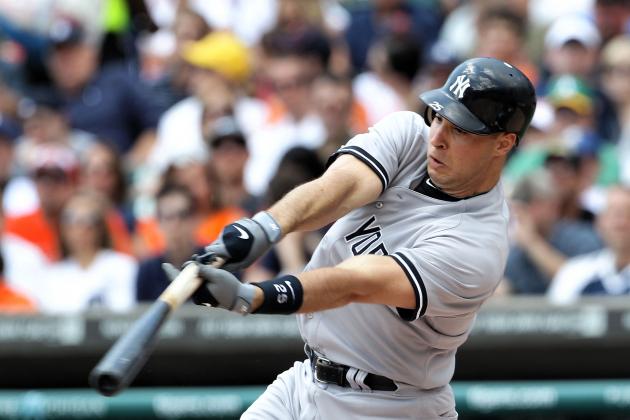 Leon Halip/Getty Images

Mark Teixeira has had a little more success over the last few weeks, including a solo home run Wednesday.
As exciting as that may seem, I am not yet sold that he will be consistent. I like Teixeira, but he has more to prove.
The Yankees signed him to an eight-year deal for $180 million. He seemed to be on the path of earning that paycheck back in 2009, but not so much any longer.
What it really comes down to for Teixeira is his batting mechanics. He needs to spend more time working with hitting coaches to refine and tweak his swing and stance at the plate.
During that time with coaches, he needs to further develop his hand-eye coordination to make better and more consistent contact with the ball.
Lacking success as a known power hitter can become detrimental to a person's confidence. Part of his problem may have been as simple as that.
With some recent successful plate appearances, he may be on the way to a full recovery. Again, I'm not sold that he is entirely back on track, but he appears to have rebuilt some confidence he needs.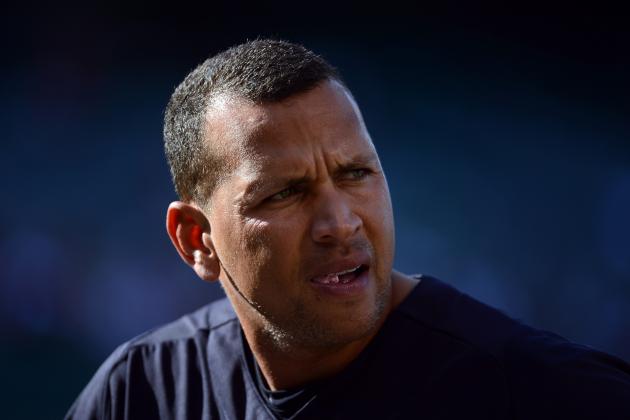 Harry How/Getty Images

Many people will think that I'm out of my mind for this, and I fully expect that to happen.
Alex Rodriguez has had his ups and downs so far this season, and he is certainly not having a horrible 2012, but once again, he is not living up to the high expectations.
His 10-year contract for $275 million was not money well spent. A few good years does not make an elite player like him worth a giant contract like that.
Here's where many of you will think that I've lost my mind. He needs some sort of a boost, or possibly a kick, if you understand what I mean.
Next time he's dealing with a minor injury or dealing with fatigue, put him on the DL for a short break, then keep him on an extended "rehab" assignment for the maximum period of time so he can get a real rhythm and some confidence back.
I'm exhausted from defending him because of his ailments and injuries. A trip down to the minors could force him to re-evaluate his recent performance.
Once he proves himself and earns his way back up to the majors—which he would, of course—he'll understand that he is replaceable.
The inconsistency Rodriguez continues to face at the plate has to be more than just a result of his nagging injuries. Maybe he's getting older and doesn't have the strength and agility any longer. Maybe his ego has reached a point where he really doesn't care and believes he is untouchable.
Maybe I'm being too harsh, but he needs a kick, and a longer-than-necessary rehab assignment in the minors could be worth the loss of his bat in the lineup for a few weeks.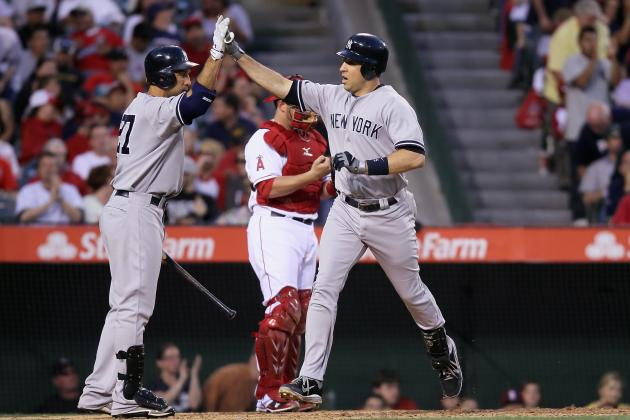 Jeff Gross/Getty Images

All that really matters for right now is that although Rodriguez and Teixeira have shown some signs of life and improvement, neither of them have lived up to their mega contracts during the last few seasons.
They both must make some changes, but they cannot do it by themselves. They must work with coaches to learn to refine and perfect their hitting skills.
These two are professional athletes, and as professionals, they must take every possible step to improve and explore new alternatives to exceed expectations.
There is plenty of time left in the 2012 season for both of them to make drastic changes.