Oakland Athletics Trade Rumors: 5 Reasons They Shouldn't Sell at the Deadline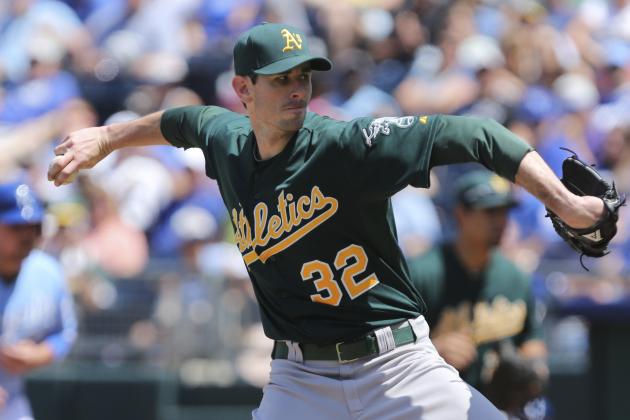 Ed Zurga/Getty Images
Could Brandon McCarthy be shopped at the MLB trade deadline?
The Oakland A's seem to annually ship away some of their best talent.
The finger could be pointed at many different people in the organization (or maybe just Billy Beane, because he starts and signs off on every trade?) including ownership.
The A's have sell-offs like the NFL and NBA hold their drafts—on time, and usually in mid-summer or late December.
Here's five reasons why they should hold on to their top talent this year.
Begin Slideshow

»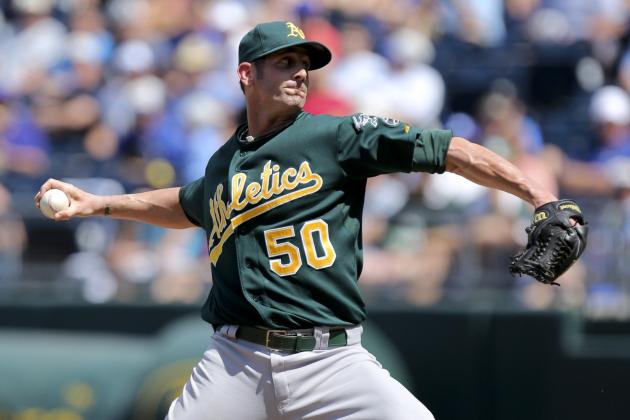 Ed Zurga/Getty Images
Grant Balfour has improved his stats since early May.
Grant Balfour has dropped his ERA from near 5.00 in the beginning of May to 3.62 as of his last appearance against the Rangers on June 5.
The A's are known for their great bullpen, and he also hasn't shown he's the best trade bait this year.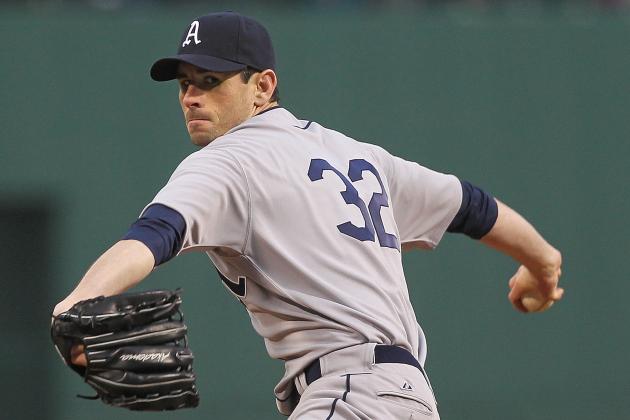 Jim Rogash/Getty Images
Brandon McCarthy has pitched 7 innings in five starts this season.
Brandon McCarthy has been on the disabled list once so far in 2012, but when he's been on the mound, he's been stellar.
McCarthy has proven that he can last long into a game and currently has a 2.95 ERA. Meanwhile, Buster Olney said in April that the team may be interested in signing him to a long-term deal.
A's fans should pray that the team is thinking like Olney.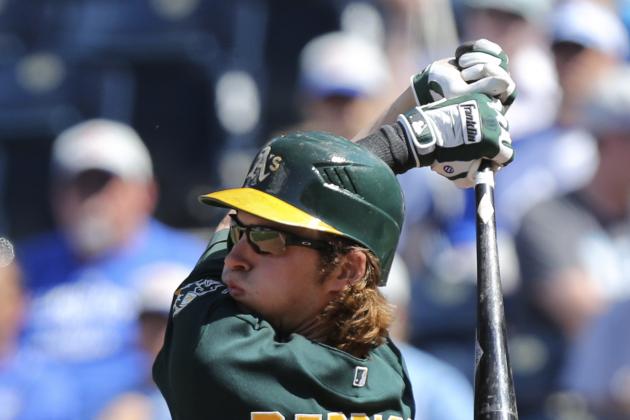 Ed Zurga/Getty Images
Reddick has turned heads as the A's best bat this year.
Josh Reddick needs to be locked up now rather than later, and with a no-trade clause.
If the A's don't want to offer him that, let Reddick go somewhere else.
The way he's playing right now, he deserves a team that wants him to play, not a team that wants to use him as trade bait.
Don't let him be the next Nick Swisher; a great bat that gets shipped away for no reason other than to get more prospects and start over yet again.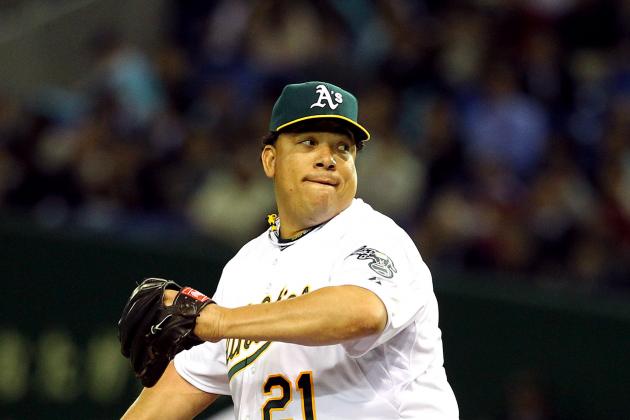 Koji Watanabe/Getty Images
The A's started the season in late March, in Japan, but that seems distant right now.
It's less than a week into May and the A's aren't yet 10 games under .500. Give it a few weeks before the team gets detonated via trade once again.
Did the 2002 Oakland A's not win 20 straight games in a row and have a movie made about them called Moneyball? It's unlikely to happen this year, but there's still a lot of baseball left to be played.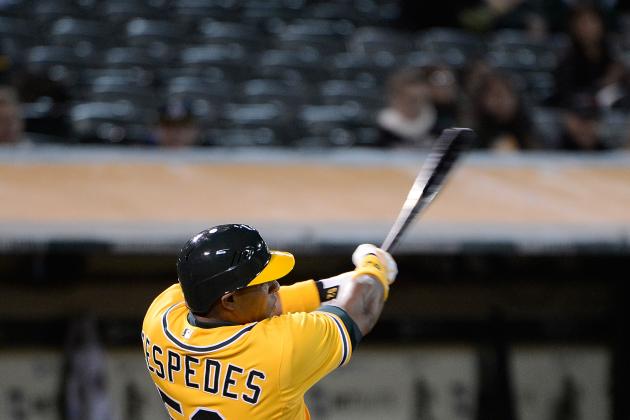 Thearon W. Henderson/Getty Images
Cespedes may be the only A's player deemed "untouchable" via trade.
Keep the current A's "big shots" for at least one more year.
Keep Reddick, McCarthy and Balfour around. How cold one more year hurt them, unless they get dramatically injured?
Keep the players that are worth seeing, like Reddick, because fans want to see homers—they don't want to see Daric Barton walks or deep fly outs.