5 Reasons Why the UFC Needs to Make TUF: Mexico Above All Others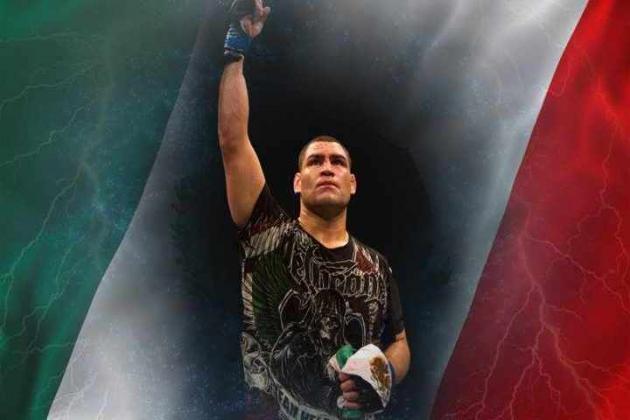 cagepotato.com
While the UFC continues to spread The Ultimate Fighter franchise throughout the world, one can't help but wonder why they haven't made Mexico a main priority—second to Brazil.
If any other country would be a natural for the TUF franchise, it's Mexico.
More than Australia, China, the UK or Canada, Mexico has fighting in its blood. Plain and simple.
While other countries need the idea of combative sport sold to them, Mexico and the fight game are so deeply entrenched in each other that it's hard to tell where one stops and the other starts.
Still, it looks like Mexico is nowhere on the radar for the UFC anytime soon—not even for any kind of event
No doubt there are logistical problems to be accounted. But, given the prize at the end of the line, it seems a given that any effort and price is worth it for admission into a country where combative sport and national pride walk hand-in-hand.
Here are five reasons why the UFC should make TUF: Mexico, above all over countries.
Begin Slideshow

»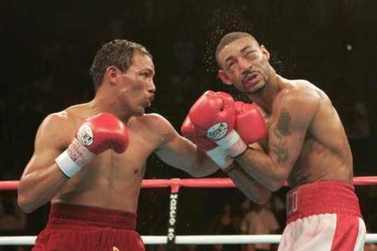 Corrales vs. Castillo, via fightnetwork.com
If there's any country that's got a gold mine of talented fighters waiting to be discovered, it's Mexico.
Look at the storied history of boxing.
Some of the very best fighters in the history of that sport call Mexico home: Jose Luis Castillo, Juan Manuel Marquez, Erik Morales, Marco Antonio Barrera, Carlos Zarate, Salvador Sanchez, Julio Cesar Chavez—and countless others of true note—all hail from Mexico.
MMA is growing in the public eye of the country, and it's given them reason to be proud in the form of the first-ever Mexican heavyweight champion—Cain Velasquez.
When Velasquez won the UFC heavyweight title, he showed his countrymen that there was a new sport where they could establish dominance and really shine.
Just as bright as they do in boxing.
In America, many young men and women look to collegiate or professional sport for a brighter future. It is the same in Mexico.
Except, instead of football or baseball or basketball, it's boxing that has given them access to a better life.
MMA can do the very same thing.
The fighters are out there, waiting to be discovered. But, they won't wait for too long.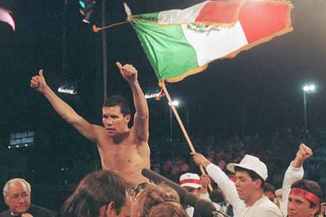 sports.espn.go.com
In 1993, the world of professional boxing saw an event not at all unlike the proposed event that almost took place in Brazil to showcase the rematch between Chael Sonnen and Anderson Silva.
Julio Cesar Chavez was goaded into a fight with Greg Haugen.
Haugen attacked the record of Chavez, saying that the Mexican champion's unbeaten record of 82 wins consisted of easy challengers of no real note.
As the fight between the two men was constructed, the Estadio Azteca was targeted as a venue. Haugen then made a comment that attacked the financial means of the champions countrymen, saying there weren't 130,000 Mexicans who could afford tickets.
Come fight night, 132, 274 Mexicans showed up to witness Chavez give Haugen a five- round beating, which made him eat his words.
Yeah, I thought the circumstances sounded familiar, too.
Like Brazilian fans, Mexican fans live and die by their man. That is devotion.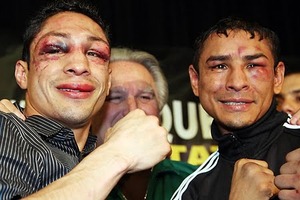 Vazquez and Marquez / boxing-ring.blogspot.com
If you look at the history of boxing, it is full of Mexican warriors. Most of them have been at the lower weight classes.
This isn't rocket science here, folks.
TUF: Mexico would be the beginning of an influx of some of the greatest lighter-weight fighters the sport has ever seen.
We're not just talking about a few, we're talking about many.
The first season of a TUF: Mexico show could see as many successful fighters as the first season of TUF did.
Flyweights, featherweights, bantamweights and lightweights—it's a goldmine waiting to be realized.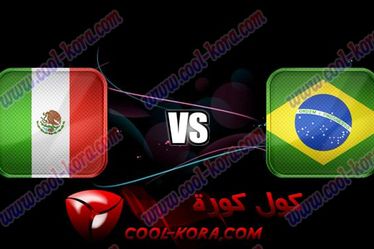 ar.cool-kora.com
Forget all about America vs. UK or UK vs. Australia—none of it would be as dramatic, explosive, passionate or violent as Brazil vs. Mexico.
Fighters representing either country would rather have their limbs chopped off than lose to a rival, and if TUF has proven anything, it's that it builds rivalries into bonfires.
TUF's ninth season was nothing compared to what we would see on a season of TUF: Brazil vs. Mexico.
It would also be a great clash of styles. Team Brazil would have the advantage on the ground, while team Mexico would have the advantage in boxing.
The rest they'd have to fight for.
This is one of those kinds of shows that has such explosive potential that Dana White wouldn't have to worry about getting them to fight—he'd have to worry about keeping them from killing each other in the name of national pride.
Yeah, it'd be that great.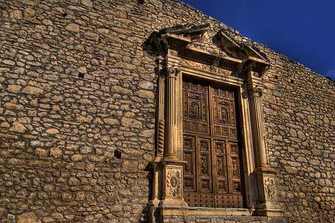 powerofamoment.com
Once a season of TUF: Mexico is fulfilled and promoted to the same degree as everything the UFC does, you can bet those mothers and fathers are going to be anxious to see their sons up on the biggest stage of the sport.
TUF: Mexico gives the UFC a backdoor to the country for pay-per-views and free FOX shows, and that in itself is worth every penny it would cost.
Establishing a regular presence in Mexico is one thing the powers in boxing really don't want. They've always enjoyed top ranking in the country, and this would be a serious shot to the body.
And it would be a huge coup for MMA.
While I honestly think both sports can coexist, I also believe that MMA has not grown nearly as much as it can.
Until the sport establishes itself as a serious presence in Mexico, it can only get as tall as boxing in North America and never any taller.
Everyone deserves the chance to choose, so kick open those border doors and let the people decide which sport they like and which they don't.
There's more than enough food for everyone at the table, so long as none of the guests show up empty-handed.
If the UFC has proven anything, it's that they always bring a lot to the table. In every place they visit, when they leave few are hungry.