Toronto Raptors: 5 Draft Prospects Who Can Change the Future of the Raptors
Jamie Squire/Getty Images

The NBA Draft is quickly approaching, and there is a lot of debate among Raptor fans about who the team should pick. Many fans agree that Toronto desperately needs a small forward, but others feel the Raptors should pick a point guard with a selection.
I have put together a list of five prospects that can really change the future of the Raptors, and help them finally reach the postseason.
Begin Slideshow

»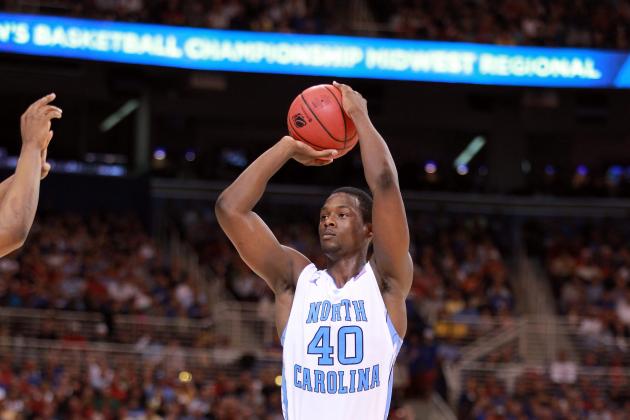 Andy Lyons/Getty Images

Barnes will probably be drafted before the Raptors pick, but if he did end up slipping, Toronto would be crazy not to draft him. Barnes has a terrific jump shot for a guy his size and could easily end up being one of the best players in this draft class. When he decides to attack the basket, he can be dominant because he is a great finisher.
Some question Barnes' effort, as he sometimes coasts through games. Scouts also worry if he will be able to create his own shot in the NBA, as he is not especially gifted or quick.
However, Barnes is still one of the best players in the draft, and would address Toronto's need for a quality small forward.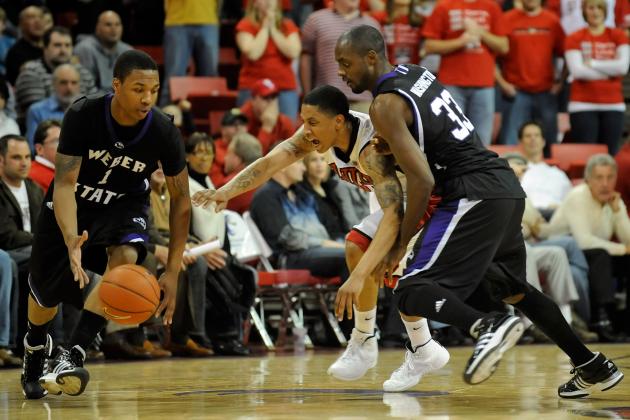 Ethan Miller/Getty Images

If the Raptors are able to draft Lillard, I believe they should trade Calderon, he is just that good. Lillard is the best point guard prospect in the draft and is a great shooter and natural scorer.
He does not have great size for a point guard, but he is quick off the dribble so he is able to make up for his height. Lillard is not a great passer for a point guard, but he will be able to create opportunities for open shooters by driving the lane and kicking out.
Lillard will end up being similar to Jeff Teague, good enough to take the Raptors deep into the playoffs when the time comes.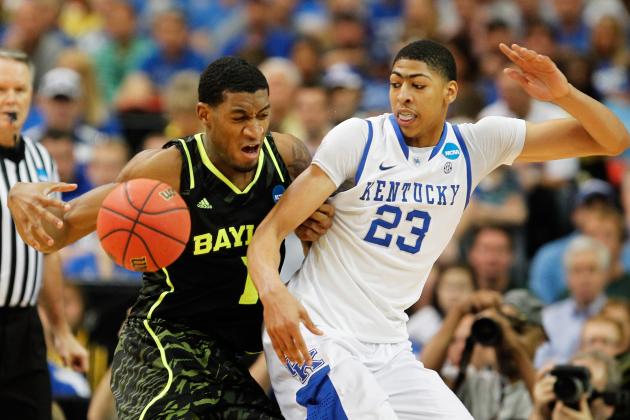 Streeter Lecka/Getty Images

Perry Jones III has arguably the best potential in the draft. He is extremely athletic and has the ability to play small forward and the size to play power forward. He handles the ball extremely well for a guy who is 6'11", and is extremely fast too.
The one downfall with Jones III is that he is still a project and lacks desire. As long as Dwane Casey can motivate Jones III to play hard every night, the Raptors will not regret drafting the big man out of Baylor.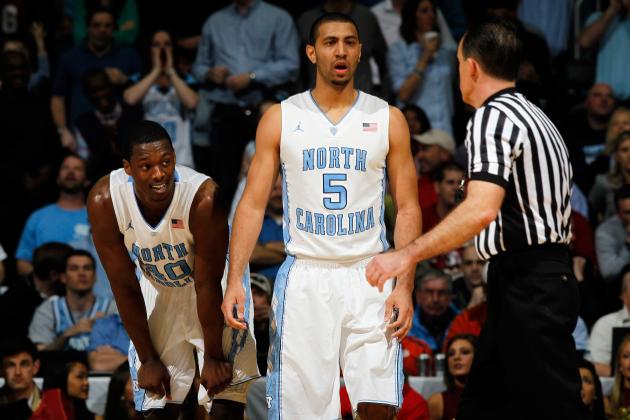 Kevin C. Cox/Getty Images

If Damien Lillard is already drafted when the Raptors are on the clock, they should get the next best point guard available, Kendall Marshall. Marshall has terrific size for a point guard and he showed how important he was to his team's success when North Carolina failed to reach the Final Four after he went down with an injury.
By far the best passer in the draft, Marshall has great court vision and is always looking to set up his teammates. I do not know if he will be able to score at the NBA level, but he might end up becoming a poor man's Mark Jackson, which would be great for a player drafted eighth overall.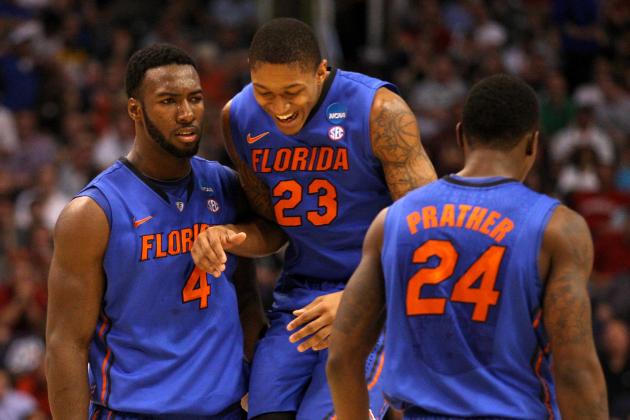 Christian Petersen/Getty Images

Despite the fact that the Raptors already have a young, promising shooting guard in DeMar DeRozan, they could not pass on Bradley Beal if he fell to them. Beal can shoot the lights out, and will rely on his jump shot to score in the NBA. He is also a good athlete and can still attack the rim if defenders play him for his jump shot.
Although he is fairly short for an NBA shooting guard, it is hard to pass on a guy who will become one of the best scorers in this draft. Beal should have a similar to career to Hornet's guard, Eric Gordon.