WWE Raw SuperShow: Top 5 Moments of the Night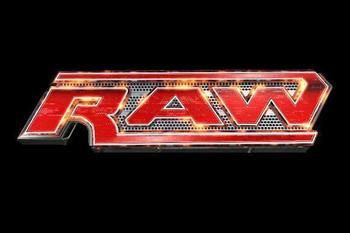 The first Raw SuperShow of June is in the books, and the dust is settling from what proved to be an unremarkable episode. Bleacher Report has rounded up the top five moments from the show which failed to add much fuel to the No Way Out hype train.
The main focus of the show was John Cena's response to Big Show knocking him out twice, which came in an interview with Michael Cole. Cole tore into Cena with loaded questions and a biased opinion, which actually made for a good promo.
John Laurinaitis would let John Cena choose his opponent for the night, so long as it wasn't Big Show, or Laurinaitis himself. Cena's choice was an interesting one, picking a formidable opponent who is undefeated at WrestleMania.
CM Punk faced Kane in a rematch with a stipulation that there must be a winner. Daniel Bryan and AJ made appearances, and AJ did her part to reinforce the idea that she's got a couple of screws loose.
The following slides contain our top five moments of the night; sound off in the comment section with your thoughts and personal top moments from Raw!
Ryback Destroys Stan Stansky and Arthur Rosenburg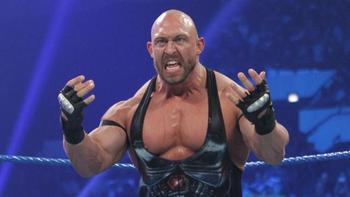 Image via WWE.com
You know it wasn't too hot of a night if Ryback's squash match is making this list.
While it wasn't anything we hadn't seen plenty of times before, this was Ryback's Raw debut, and honestly, watching a massive hulk of a man like Ryback toy with two jobbers, Stan Stansky and Arthur Rosenburg, is at least a little entertaining.
Ryback threw one of them clear off screen into the air at one point, and it looked great in the replay after the match.
It wasn't deep, it wasn't all that creative, but they kept it short and sweet. That's alright by me.
Michael Cole Cuts a Better Promo Than John Cena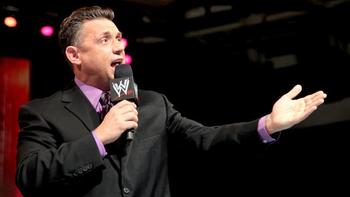 Image via WWE.com
Your eyes are not deceiving you; the title of this slide is correct. Do not adjust your television sets.
Michael Cole opened Raw with an interview with John Cena. Cole's bias was evident, but he didn't exactly say anything that wasn't true.
John Cena's retort was the usual joke ridden mess where he belittles "bullies" and assures the world that he did no wrong. He accused Cole of playing with My Little Pony dolls, and that's when I began to tune out.
I didn't tune out so much that I failed to notice Cole's excellent promo, though. He was absolutely fluid; he cut a better promo than John Cena, and dare I say it was better than quite a few wrestlers on the WWE roster.
Curt Hawkins and Tyler Reks Have a Match on Raw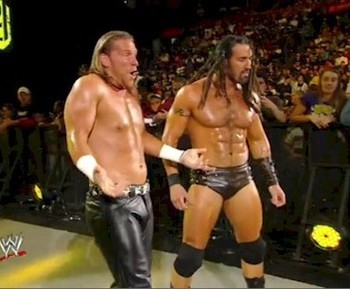 Image via WWE
While WWE Tag Team Champions R-Truth and Kofi Kingston were no-selling their injuries dealt to them by Big Show, Curt Hawkins and Tyler Reks were putting on a fundamentally sound match and proving that they're a team worth keeping on WWE TV.
The team of Hawkins and Reks ultimately stood no chance against the champs, but looked good, and capable of much more.
Their futures have been in question time and time again, but if last night was any indication, these two won't be going away any time soon. In a tag team division on life support and an extra hour to fill on Raw coming fast, teams like this don't need to be on the chopping block.
Sheamus vs. Dolph Ziggler, a TV Match Done Right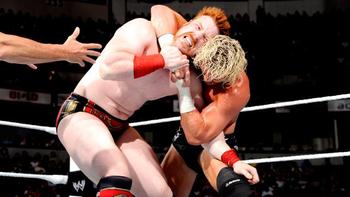 Image via WWE.com
The first match of the night was a rematch between Sheamus and Dolph Ziggler and was an excellent television match.
I can't put my finger on whether it was the pace, chemistry, or skill that made this match so good. All I really know is that even though the outcome was obvious, these two made me watch, and it was worthy of the viewers' time and attention.
Ziggler needs a little more fine tuning, but I'm guessing that will come when he separates himself from Vickie Guerrero.
Sheamus still needs the kind of feud that challenges him as a babyface. He was attacked post-match by Alberto Del Rio, which didn't do much for me.
Alberto Del Rio isn't a believable threat to Sheamus' title, in my humble opinion.You don't catch a guy off guard and struggle to put him away, not if you're supposed to be legit.
CM Punk vs. Kane, and the Fallout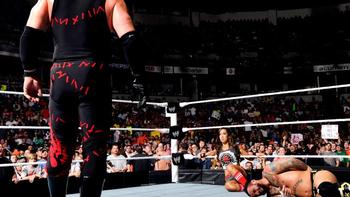 Image via WWE.com
CM Punk and Kane put on a solid match as Daniel Bryan watched on at ringside. It was a hotly contested bout, and things became complicated when AJ came out to the ring.
AJ complained to the referee about missing Daniel Bryan attacking Punk at ringside, which led to Daniel Bryan going at her. Punk took that opportunity to take out Bryan, flashing a bit of his heroic side.
Punk returned to the ring and was finished by Kane's choke-slam. AJ rushed into the ring to check on Punk, then found herself backed into a corner by Kane.
Oddly enough, Daniel Bryan attacked Kane from behind while his focus was on AJ. Whether Bryan attacked just to get the jump on Kane or to save AJ remains to be seen.
Kane dealt with him swiftly and turned his attention back to AJ. She shot Kane a smile after looking scared out of her mind, and Kane left her alone.
What?
As if this didn't leave us with enough questions, AJ had a curious interview with Josh Matthews where she seductively stroked his tie and claimed she was an aggressive woman.
Again, what?
I don't know exactly what any of this means or what is in store for the angle, but I dig it.
Keep Reading